Everything you need to create and connect amazing games.
Amazon Game Tech brings together solutions from across Amazon, for every stage in your game's lifecycle. Whether you're building a connected game, deploying dedicated servers, or looking to reach more players, we're here to help you succeed.
Don't let anything get in the way of your ideas. Deliver the fun faster with these solutions.
Global Game Servers
Build a global multiplayer game server environment that can scale up and down based on player demand.
Analytics
Create an analytics pipeline that consistently tracks data and helps you make informed decisions about your players.
Core Game Backends
Build, deploy, and scale cross-platform backends with functionality like content delivery, push notifications, and leaderboards.
Reduce roadblocks and redefine game experiences in real-time. Experience the flexibility to do more.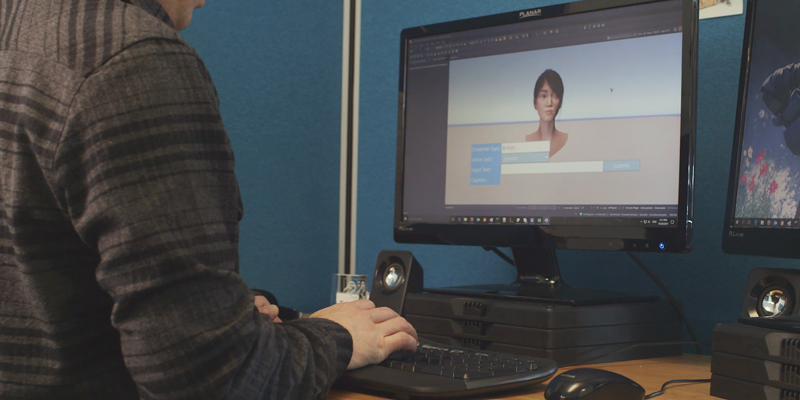 Machine Learning
Automate manual workflows, so you can focus on what makes your game fun for players.
Monitoring
Gain visibility into the performance of your infrastructure and troubleshoot with ease.
Experimentation
Adapt game experiences to retain and engage players by running experiments and A/B tests.
Build immersive, ambitious game experiences that keep your players playing.
Engine
Create games for console, PC, mobile, Alexa, and even Twitch streams with these tools.
Broadcast
Bring the Twitch experience into your game with ready-to-use tools and services.
Voice
Create fun, voice-first games with Alexa, reaching customers through tens of millions of Alexa devices.
Take advantage of one of the largest customer bases in the world. Reach millions by distributing and monetizing your games with Amazon.
Distribution
Put your games on Amazon.com, where you can start selling online - fast.
Advertising
Reach millions of players who shop on Amazon.com with a suite of display, eCommerce, video, and programmatic ads.
Engagement
Extend the life of your game and keep players' attention with streaming experiences, leaderboards, tournaments, and real-world prizes.