Amazon GameLift
Dedicated server management for session-based multiplayer games
125 hours of on-demand usage per month
How it works
Amazon GameLift deploys and manages dedicated game servers hosted in the cloud, on-premises, or through hybrid deployments. Amazon GameLift provides a low-latency and low-cost solution that scales with fluctuating player demand.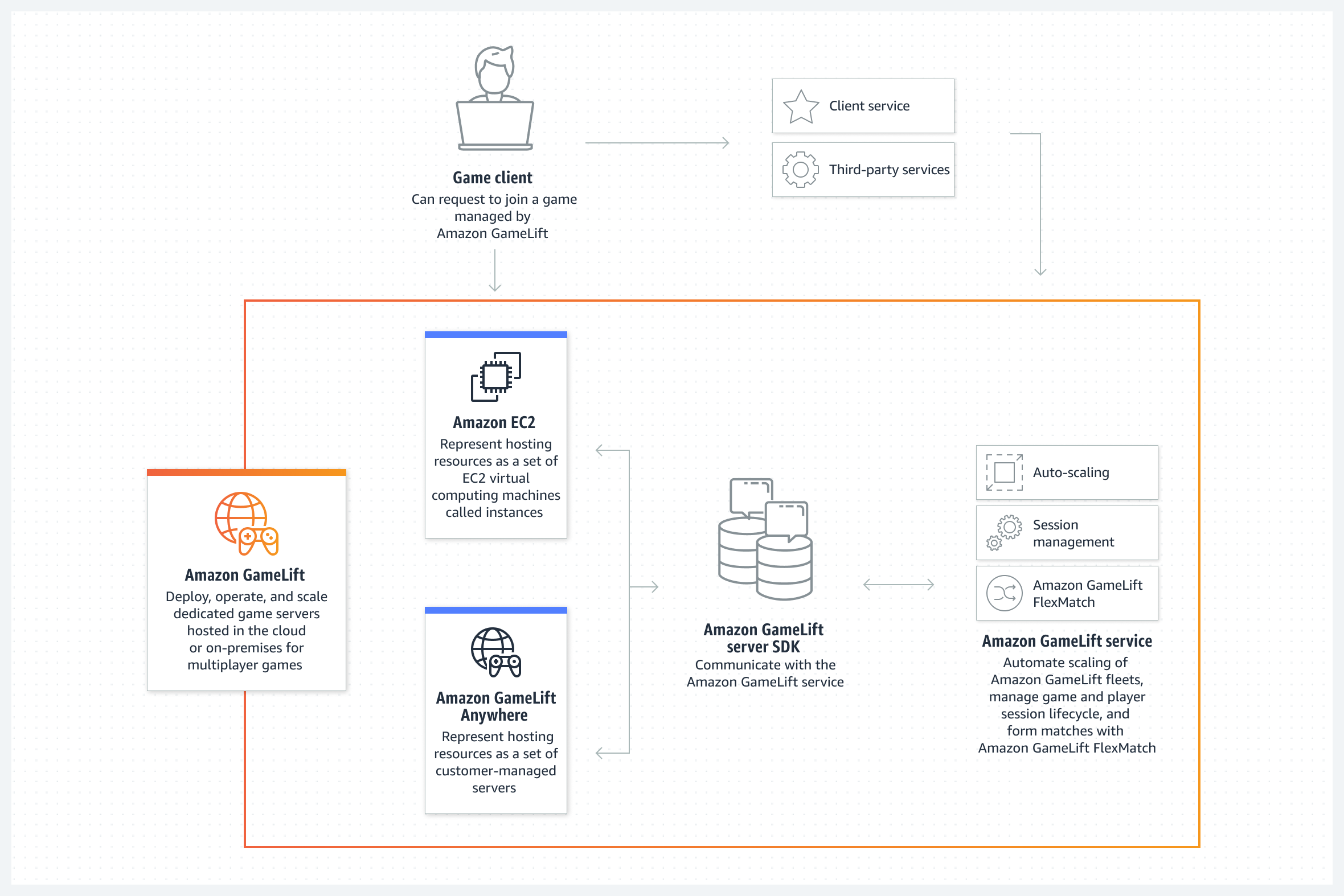 Get started with a free account
Begin using Amazon GameLift to support cross-play, migrate from P2P servers, and more.
Explore Amazon GameLift
Learn how to deploy, operate, and scale low-cost services for multiplayer games.
Contact an expert
Learn more about how Amazon GameLift fits into your game services architecture.