Game Servers and Networking
Run games in the cloud at scale with secure, resizable compute capacity, while leveraging the AWS global network to provide uninterrupted player experiences.

Get started »
Give your players a reliable experience
Deliver low-latency player experiences
Protect your game infrastructure
Secure your game data from external threats. With built-in protection against common distributed denial of service (DDoS) attacks, AWS has more security standards and compliance programs than any other major cloud provider.

Scale your games with player traffic
Deliver a great player experience, even during peak hours, with a compute solution that enables you to ramp up when player usage is high and ramp down when traffic has tapered. With AWS networking, optimize performance and connect to new players globally.

"AWS has really enabled us to grow. Fortnite has grown more than 100 times in the last 12 months alone—so scalability has been really key for us here. We run our game servers in 26 Availability Zones around the world right now, and we have an almost 10-times difference in workloads between peak and low peak in any particular region."
—Chris Dyl, Director of Platform, Epic Games
Featured use cases
Click each use case to learn more.
Dedicated game server hosting

Deliver the best latency possible, low player wait times, and maximum cost savings with Amazon GameLift.


Adopting dedicated servers

Let Amazon GameLift do the heavy lifting of deploying and managing dedicated game servers, so you can focus on developing games. GameLift enables developers to deploy, operate, and scale dedicated, low-cost servers for multiplayer games. GameLift uses the power and reliability of AWS to provide low-latency gameplay experiences for players worldwide. You can save time on upfront software development, lower hardware costs, and reduce the technical risks that often cause developers to cut multiplayer features from their designs. Leveraging EC2 compute capacity, 15 regions, and 40 instance types, GameLift offers the most elastic, global scalable service for hosting game servers. With GameLift you can experience up to 70 percent cost savings compared to existing on-premises deployments by gradually moving existing or new games to the cloud. GameLift caters to you, whether you use containers, built your own backend, or want to use your own tools and software for more control. Now with the update to GameLift FleetIQ, get the flexibility to migrate live games to the cloud, partially or completely, by leveraging sessions in the cloud alongside existing on-premises workloads.

Compute options for games

Get secure, resizable capacity—from virtual machines (VMs) and containers to serverless—to run and operate your game with minimal latency at the lowest cost.


Amazon Elastic Compute Cloud (EC2) servers


When your game goes viral overnight, success depends on servers that can scale to accommodate millions of concurrent players. Flexibility is key, and AWS gives you cloud-based compute options to build game servers yourself, integrate existing tools, or even move to a fully managed service. With Amazon Elastic Container Service (ECS) and Amazon Elastic Kubernetes Service (EKS), AWS has the most ways to run containers with more than 50% of all Kubernetes workloads running on AWS. Resizable compute capacity services like Amazon EC2 offers more types and sizes of compute instances than any other provider. Build your own custom solution that reduces operating costs, on-premise solution restraints, and gives your players a seamless experience from game lobby to the top of the leaderboard.

Globally accelerated networking

Increase global reach of your games and reduce in-game latency, jitter, and packet loss using AWS Global Accelerator.


Growing and maintaining your online gaming community requires a smooth and competitive gaming experience. Using AWS Global Accelerator enhances your players' online experience by routing player traffic along the private AWS global network, reducing in-game latency, jitter, and packet loss. Use Global Accelerator to accelerate traffic between players and your servers hosted on AWS Regions and expand the global reach of your game. Acceleration is supported for TCP and UDP protocol traffic used by popular engines, such as Amazon Lumberyard, Unity, and Unreal Engine.

Global Accelerator edge locations around the world route player traffic to game servers in any of the Global Accelerator supported Regions, providing faster load times and a more consistent in-game experience. Handle your large traffic spikes, such as game launches and in-game events, with uninterrupted service on the highly available AWS global network. Learn about how a South Korean gaming company JoyCity uses Global Accelerator to reduce network timeouts and latency, improving their users' in-game experience.

Get started with AWS Global Accelerator »

For real-time multiplayer games, use custom routing accelerators to deterministically route players to a single session running on a game server. You can match players together based on factors such as geographic location, player skill, and gaming configuration. Easily integrate custom routing accelerators with your matchmaking service to accelerate traffic for multiplayer games.

Competitive matchmaking

Intelligently match and connect up to 200 players based on player skill or custom criteria to create a single game session on the lowest-latency server instance available.


Building flexible, customized matchmaking

GameLift reduces the burden of scaling servers to meet fluctuating player demands while providing low latency and low cost. You pay only for the capacity you use, whether you're working on a new game idea or running a game with millions of players. Plus, you can get flexible matchmaking with GameLift FlexMatch, which pairs the matchmaking service with a customizable rules engine. Match players based on rules you define, whether you create matches based on player skill, latency, or custom criteria. Once a match is formed, GameLift FlexMatch hands the match details to a queue of your choice. The queue searches for available hosting resources on your GameLift fleets and starts a new game session for the match.


Also, you can now use FlexMatch with any game server solution of your choice should you chose. This FlexMatch update unlocks the full FlexMatch feature set for developers who want to keep their game servers peer-to-peer, on-premises, or on cloud compute primitives. Now, match up to 200 players per game with developer-defined rules, with the flexibility to use FlexMatch independent of your game server solution.
Not sure where to start?
Get started using Game Servers and Networking with these helpful steps.
Dead by Daylight developers provide 12 million players with fast gameplay using Amazon GameLift.
Explore the story »
Meet studios that depend on AWS for reliable game servers
Ubisoft runs its Storm platform and several online multiplayer games on AWS to simplify management and increase reliability.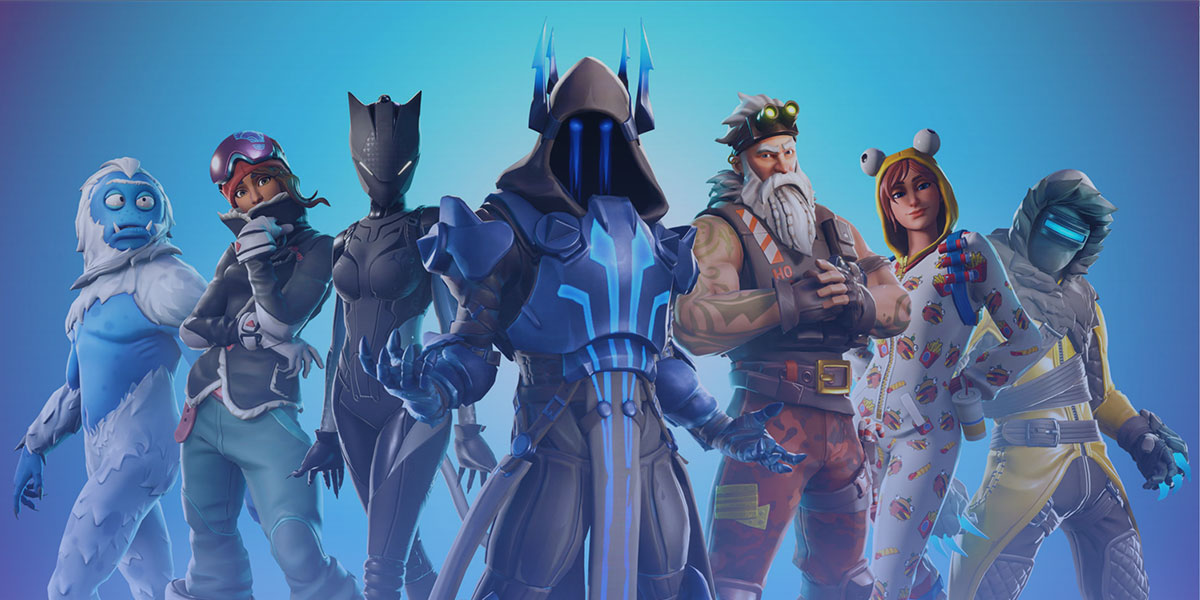 Epic Games uses AWS to deliver Fortnite to 200+ million players around the world.
Gearbox Software was able to handle its largest worldwide launch of millions of concurrent players using AWS.

Related Content
See related technical guides, webinars, white papers and much more.
New to AWS Game Tech?
Choose from a range of game developer courses, explore our ramp-up guide, or build your skills with a hands-on lab.

Ready to build game servers and networking solutions?
Whether you're a team of one or one thousand, we'd love to learn more about your game development needs.