A single destination designed to help game developers to get started and onboard to the cloud with AWS.

AWS Game Tech Landing Zone benefits
Receive a personalized onboarding plan including: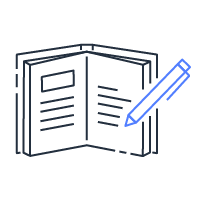 Quick start guide
Recommended content and ebook that help inform the best service and workloads to fit your game genre, platform, and AWS experience. Work alongside AWS to explore, develop, and achieve business outcomes with the quick start guide.

Training and certification
Validate technical skills and cloud expertise to grow your career and business with educational insights, resources, and certifications. Explore role and industry-based AWS technology skills and certifications and apply them to scenarios unique to game development.

AWS Credits
Build, test, and manage your game infrastructure on AWS from pre-production through live operations with up to $10,000 in AWS credits* automatically applied to your AWS account to help cover your AWS service usage.
*AWS Credits are subject to the AWS Promotional Credit Terms & Conditions.
Two steps to get started with AWS Game Tech Landing Zone
Sign up for an AWS account
Create a free AWS account and starting building game workloads in the cloud today. Already have an AWS account? Great -- you'll need to find your account ID for the next step by logging into the AWS console.

Fill out a Landing Zone application
Apply for AWS Game Tech Landing Zone in minutes. We'll ask you more about your studio, AWS experience, and games so we can put together your personalized onboarding and support plan.