TransferWise is a global financial technology company working to develop better ways to move money around the world. Since its launch nine years ago, the company has experienced global business growth, with more than six million people and businesses having switched to TransferWise from more traditional providers due to its low cost, ease of use, and greater efficiency.
To solve its global growth challenge, the company chose to migrate to AWS. Click here for our Case Study to see how TransferWise utilized AWS Backup to migrate hundreds of its critical databases onto AWS.
"Using AWS, we can spin up compute and storage resources where and when we need to, much faster than we ever could before. AWS will help us continue to drive our global expansion."
Thomas Hewer, Technology Lead, TransferWise


Santos Ltd. is Australia's second-largest independent oil and gas producer and has one of the largest exploration and production acreages in Australia and extensive infrastructure.
Challenge: Santos manually built Lambda scripts to handle a massive amount of growing policies and jobs, which soon became difficult and costly to manage.
Solution: After launching AWS Backup, Santos reduced the number of people needed to manage backups, gained visibility into their backup jobs and views to thousands of previous EBS snapshots.
"AWS Backup reduced operational overhead by 50%, saving us days and weeks of maintaining and scheduling scripts for backups. The ease of implementing AWS Backup helped us jump-start our backup automation, which gave us the piece of mind that our backups meet compliance and removed the operational burden."
Gavin Boyce, Solutions Architect, Santos

Rackspace is a well known, global cloud computing company and helps their enterprise customer to accelerate their digital transformation initiatives. Rackspace supports thousands of customers using AWS.
Challenge: Rackspace provides backup management for customers and had growing support issues managing backups for their NFS servers.

Solution: Rackspace adopted EFS and AWS Backup became their plug-and-play data protection solution. They have migrated their customers from previous DIY tool and onto AWS Backup, improving reporting visibility to the customer, and simplifying log analysis.
"In using Amazon EFS and AWS Backup, we have experienced a greater than 50% reduction in time spent configuring customer file servers. Even better, It gives us a customer solution with higher resiliency and performance, while reducing our management overhead."
Jon Madison, Manager, Product Engineering, Rackspace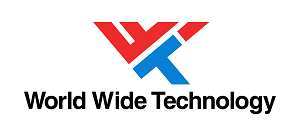 "The cloud journey for enterprises is complex, requiring new approaches in many traditional IT areas such as network, data, and security. Having a comprehensive multi-account backup strategy is an important waypoint on that journey.
With AWS Backup, the introduction of the Cross account backup feature, enables our customers to meet the security requirements of their businesses, providing data protection against insider threats, ransomware, and disasters.
The ability to maintain backup and recovery from a centralized solution is critical for many of our Enterprise customers. For WWT's architects and engineers, it is a powerful tool that they can incorporate into customer environments."
Long Le, AWS Practice Manager, WWT

ZS Associates is a global professional services firm that helps companies develop and deliver products for their customers, with over seven thousand consultants in the Americas, Europe, and Asia. ZS experts work side by side with clients, leveraging analytics, technology, and strategy to create solutions that work in the real world.
Challenge: ZS depended heavily on a robust backup and disaster recovery strategy on AWS, and needed dependable data backup, replication, and lifecycle governance.
Solution: With AWS Backup, ZS simplified encryption key management, lifecycle policy enforcement and organization wide rollout of backup policies. AWS Backup gave ZS additional protection from malicious or unintended deletions, and resulted in a yearly savings of $30,000 coupled with about 1,200 man-hours in backup operations effort.
"AWS Backup made it easy and efficient for us to implement backup plans across multiple accounts and resources in a consistent manner. The layers of security and the native integration with AWS resources gave us peace of mind that we met compliance requirements and kept our customers' data safe."
Mitesh Naik, Architect, Cloud Center of Excellence ZS
"Having separate accounts for backups is essential for implementing a good separation of concerns. Having it out-of-box as an AWS feature is fantastic; further integrating with AWS Organization is a cherry on top of it, enhancing security and backup management for a multi-account setup. Very exciting and looking forward to AWS cross-account backup."
Rujuswami Gandhi, Director, Cloud Center of Excellence ZS

Learn more about pricing
There are no upfront costs to use AWS Backup, and you pay only for the resources you use.

Learn more

Sign up for a free account
Instantly get access to the AWS Free Tier.
Sign up
Start building in the console
Get started building with AWS Backup in the AWS Console.

Sign in