AWS Certified Big Data - Specialty
Validate your technical skills and expertise with an industry-recognized credential and grow your career.
The AWS Certified Big Data – Specialty is intended for individuals who perform complex Big Data analyses with at least 2 years of experience using AWS technology.

Abilities Validated by the Certification
Implement core AWS Big Data services according to basic architecture best practices
Design and maintain Big Data
Leverage tools to automate data analysis

Recommended Knowledge
Prepare for Your Exam
The best preparation for certification exams is practical experience. We recommend at least two years of hands-on experience using AWS.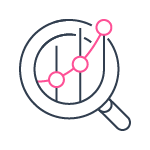 Exam Overview



Exam Format
Multiple-choice, multiple-answer

Exam Language
Available in English, Japanese, Korean, and Simplified Chinese

Exam Resources
Recommended Courses
Training can help you advance your technical skills and learn best practices for working with AWS.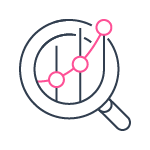 Big Data Technology Fundamentals
Digital | 1.5 hours
In this self-paced course, you will learn about Big Data and basic architecture, value, and potential use cases. The course introduces you to specifics of some key technologies, including Apache Hadoop, Amazon EMR, Apache Hive, and Apache Pig. Although the course focuses on industry-standard Big Data solutions, you will learn about the AWS Big Data ecosystem, a set of services and solutions provided by AWS to build and enhance Big Data solutions.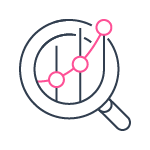 Big Data on AWS
Classroom | 3 days
In this course, you will learn about cloud-based Big Data solutions such as Amazon EMR, Amazon Redshift, Amazon Kinesis, and the rest of the AWS Big Data platform. We will show you how to use Amazon EMR to process data using the broad ecosystem of Hadoop tools like Hive and Hue. We will also teach you how to create Big Data environments, work with Amazon DynamoDB, Amazon Redshift, Amazon QuickSight, Amazon Athena, and Amazon Kinesis, and leverage best practices to design Big Data environments for security and cost-effectiveness.