AWS Certified Big Data - Specialty
Validate your technical skills and expertise with an industry-recognized credential and grow your career.
The AWS Certified Big Data – Specialty certification is intended for individuals who perform complex Big Data analyses with at least two years of experience using AWS technology.
A new version of the AWS Certified Big Data – Specialty exam will be available in April 2020 with a new name, AWS Certified Data Analytics – Specialty. Learn more.

Abilities Validated by the Certification
Implement core AWS Big Data services according to basic architecture best practices
Design and maintain Big Data
Leverage tools to automate data analysis

Recommended Knowledge and Experience
Prepare for Your Exam
There is no better preparation than hands-on experience. There are many relevant AWS Training courses and other resources to assist you with acquiring additional knowledge and skills to prepare for certification. Please review the exam guide for information about the competencies assessed on the certification exam.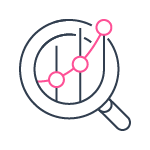 Exam Details

Format
Multiple choice, multiple answer


Delivery Method
Testing center

Time
170 minutes to complete the exam

Language
Available in English, Japanese, Korean, and Simplified Chinese