What is AWS Educate?
AWS Educate is Amazon's global initiative to provide students comprehensive resources for building skills in the cloud. It is a no-cost curriculum providing access to content, training, pathways, AWS services, and the AWS Educate Job Board with employment opportunities.
Alfredo Colon used AWS Educate to jumpstart his cloud career
Features for students
Cloud Career Pathways

Cloud Career Pathways

Learn key cloud skills for careers in cloud computing. Each pathway is aligned to in-demand job roles like Machine Learning Scientist or Application Developer and includes 25+ hours of self-paced content.

Learn more »

Badges

AWS Educate Badges

Unlock an AWS Educate badge in one of the industry's fastest growing interest areas including Alexa, gaming, and Internet of Things (IoT). Each badge features 10-15 hours of self-paced content to expand your cloud skillset.

Learn more »

JOB BOARD

AWS Educate Job Board

Search thousands of cloud jobs and internships from Amazon and other companies. Complete an online portfolio to share with potential employers and find the job you want.

Learn more »
Student Spotlight
Meet Claire.
"Through AWS Educate, I deepened my knowledge about AWS services, tested my skills, and completed five Cloud Career Pathways. For a learning milestone, I took on the challenge of getting AWS Certified. AWS Educate helped prepare me for the exam, and now I am a Certified Cloud Practitioner."
Chung Yik Lok, "Claire", PhD Candidate in Cell and Molecular Biology, the Chinese University of Hong Kong

Student Spotlight
Meet Jeremy.
"Through AWS Educate, I learned the fundamentals of solutions architecture, DevOps, machine learning, data integration, and more—just enough to acquire a strategic understanding of cloud services […] and apply the knowledge to real projects. The AWS Educate pathways were concise, contained plenty of useful links, and tested my knowledge through a mix of multiple choice and case study questions."

Jeremy Wang, Master of Mechanical and Mechatronics engineering student, the University of Waterloo

Student Spotlight
Meet Tina.
"I learned about certain AWS services in the context of software development and machine learning, which is something I have not had a chance to do so in my regular courses. The Pathways are structured so I can follow along at my own pace. This has been incredibly helpful with my full-time job and part-time graduate school."
Tina H., Master of Software Engineering student, the Pennsylvania State University

Student Spotlight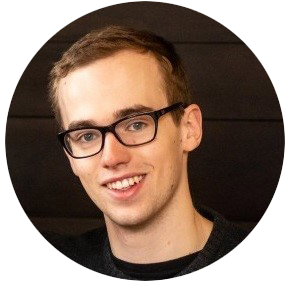 Meet Collin.
"AWS Educate […] shows you the path towards a career […]. It gives you more contextual knowledge about the career rather than simply dumping a bunch of facts and info sheets on you. Mentioning […] that I was familiar with AWS definitely helped me land an internship with REAN Cloud, a Premier Consulting Partner with AWS."
Collin Arnet, aspiring Data Scientist, Northern Virginia Community College
Student Spotlight
Meet Kayden.
"AWS Educate was the inspiration that lead me to begin developing an LLC in e-commerce […]. I discovered how simple it was [to learn] how the various cloud platforms worked and would now like to begin using these types of capabilities to help customers source items, create a brand, and generate some revenue along the way."

Kayden Gillenwater, Informatics Graduate, Indiana University

Get started with AWS Educate today
Getting started with AWS Educate is simple. Register for an account today and take advantage of all that AWS Educate has to offer.
*The ability for employers to message students within AWS Educate is currently only available in the United States. AWS makes no recommendations regarding specific job listings or hiring companies. In addition, AWS assumes no responsibility for (i) the contents, accuracy, or completeness of any job listing, (ii) the availability or unavailability of any jobs referenced in job listings, or (iii) any communications between hiring companies and AWS Educate members that may result from job listings. Use of the AWS Educate Job Board features is subject to the AWS Educate Terms & Conditions.
AWS Educate provides its members with no cost access to learning content and AWS services designed to build knowledge and skills in cloud computing. It is available globally to students who are 14 or older, with the exceptions of China, Switzerland, and European Economic Area countries (16 or older); and Algeria, Lebanon, and Portugal (18 or older). The AWS Educate Terms & Conditions govern participation in the AWS Educate Program.