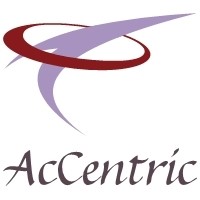 AcCentric Solutions
"By using Amazon Lightsail, we can innovate quickly and cost effectively with a small IT staff while managing our customer's small business environment. We migrated our customer from an on-premises environment due to a ransomware attack. On Amazon Lightsail, we have we spun up 7 mostly large Windows instances to run a Webserver, Dev/Test environments, custom manufacturing, and accounting applications leveraging predictable pricing. As we continue to grow, we are looking to expand into broader AWS services, like customized networking and security."
Neeraj Chand, Director of Information Technology - AcCentric Solutions Pty Ltd

Bilai
"Bilai is a gaming platform located in China. Bilai's customers are located in China and use its gaming platform to connect with players around the world. The company uses Lightsail to host their platform and accelerate service to their customers as their customers connect with gaming servers around the world. Bilai is able to use Lightsail's global network to speed up and enhance their customers' experience while not worrying about costs with Lightsail's low and predictable pricing."
Consortra Translations
Consortra Translations is a legal foreign language translation company. Consortra's Language Lock translation workflow platform is customizable to any case size, language, or geographical data requirement. The Consortra team used Amazon Lightsail to get started with AWS and to host their Language Lock front-end application due to its ease of use and low, predictable cost. Throughout the past year, as many organizations were hit with COVID including Consortra, they turned to AWS and expanded into other services such as Amazon Workspaces and Amazon S3. This allowed Consortra to continue operations through a fully managed, persistent desktop virtualization service that enables their users to access data, applications, and resources they need, anywhere, anytime, from any supported device.

"We service the AM Law 200 firms for legal translation services and we need a platform that provides security, availability, and simplicity for our customers. We turned to Amazon Lightsail to get started with our cloud journey as it is easy to use and the costs are predictable. As we were hit with the COVID-impact, we had to enable remote working capabilities. Since we chose AWS as our cloud platform, we sought services to help remote workers stay connected. We expanded beyond Amazon Lightsail and leveraged Amazon Workspaces and Amazon S3 to keep our business operational in a distributed environment. We have offices in Houston, Boston, San Francisco, and London and AWS provides global availability, which is key for our business long term. In the future as we take on new projects, we will continue to leverage AWS services as it meets our business requirements and enables us to collaborate with our customers. We would recommend Amazon Lightsail as an easy, secure, and cost-effective way to get started with AWS."

Jayson Griffin, Director of IT - Consortra Translations
Diversa Tecnologia
"We migrated 20+ customers of our VoIP SaaS platform to Amazon Lightsail, saving over 40% compared to our previous provider. Our customers now benefit from VoIP cost predictability thanks to Lightsail pricing. New customers are implemented in 15 minutes, which used to take up to 8 hours. Our VoIP specialized technicians are now empowered to manage the cloud environment due to Lightsail's panel intuitivity, allowing our cloud architects to focus on where their skills impact the most. This success brought us new ideas where we could leverage Amazon Lightsail, such as the possibility to make digital education solutions more affordable."
Willian Matiello, Chief Technology Officer - Diversa Tecnologia

Nub8
Nub8 is a cloud engineering company that built a cloud environment for Gourmeat, a boutique meat company, on Amazon Lightsail. With the help of Lightsail, Gourmeat was able to focus on their clients and their clients' needs rather than internal manual processes.

"Gourmet uses Amazon Lightsail as their main service to spin up development environments, and to host an inventory management web application."
Federico Decia, Co-founder and CEO - Nub8

Read the case study
Phoenix Publishing House
Phoenix Publishing House (PPH) is a Filipino-first content provider of curriculum-aligned textbooks and other educational resources for private schools in the Philippines. PPH is one of the top publishers in the country, and has a Technology Team that is able to scale their digital content by using Lightsail.
"We are pioneers in developing educational and teaching resources for effective teaching and learning. We migrated our digital content and platform onto AWS in 2020, and chose Amazon Lightsail as our primary cloud host because it is easy to use and its predictable and affordable pricing made it a very compelling choice. We run learning management systems (LMS) for our customer schools, mostly on T2 instance types for its cost-efficiency during staging. As those customers' needs scale and move into production, we are able to easily migrate them to compute and memory-optimized instances on Amazon EC2. We are impressed with the versatility that Amazon offers in terms of Lightsail and EC2 and would recommend others to seriously consider them."
Dewey Pallasigue, Chief Technology Officer - Phoenix Publishing House, Inc.

Rice University
Rice University Center for Research Computing (CRC) works to meet Rice community members' research needs with specialized computing resources and services. CRC assists researchers in planning their use of research computing resources and executing on their plans. They consult on grants, support the use of specialized software and systems, incubate projects, and run public and custom workshops on research computing topics such as parallelization, virtualization, and cloud migration. CRC recently used Amazon Lightsail to deploy a customized application called Omeka-S as a content management system.

"We help researchers with a wide range of computing resources from on-premises to cloud computing. We turned to Amazon Lightsail for running Omeka, a content management system used by researchers, as it's very easy to set up, requires minimal effort to maintain, and is great for simple web application projects. We got our our web application up and running the same day we opened an AWS billing account for our client. It leaves our options open for scaling up or connecting to other cloud services as needed, if the project grows quickly. We are already considering moving additional web applications over to Amazon Lightsail as it offers pre-built blueprints such as Drupal, WordPress, Joomla, and others. Amazon Lightsail is an easy, secure, and cost-effective way to get started with AWS."
John Mulligan, Humanities Computing Researcher/Facilitator - Rice University Center for Research Computing
Truck Lagbe
"We are a startup that was looking for a reliable, secure, and global platform to develop our online truck rental service. We migrated our entire platform to Amazon Lightsail from another cloud provider in 2019 because it's a VPS provider and globally available. We currently host our platform that includes frontend applications, web services, databases in the Singapore Region, which results in low web application latencies and a great customer experience. As our workloads scale, we are considering VPC peering from Amazon Lightsail to EC2. It is great to know that we can take full advantage of the hundreds of AWS services migrating from existing instance to EC2 via VPC peering. We highly recommend Amazon Lightsail as a cost-effective, secure, and easy way to get started with AWS."

Minhazur Rahman, Chief Technology Officer - Truck Lagbe