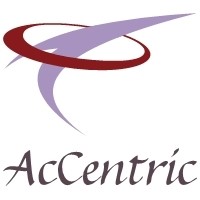 AcCentric Solutions
"By using Amazon Lightsail, we can innovate quickly and cost effectively with a small IT staff while managing our customer's small business environment. We migrated our customer from an on-premises environment due to a ransomware attack. On Amazon Lightsail, we have we spun up 7 mostly large Windows instances to run a Webserver, Dev/Test environments, custom manufacturing, and accounting applications leveraging predictable pricing. As we continue to grow, we are looking to expand into broader AWS services, like customized networking and security."
Neeraj Chand, Director of Information Technology - AcCentric Solutions Pty Ltd

Diversa Tecnologia
"We migrated 20+ customers of our VoIP SaaS platform to Amazon Lightsail, saving over 40% compared to our previous provider. Our customers now benefit from VoIP cost predictability thanks to Lightsail pricing. New customers are implemented in 15 minutes, which used to take up to 8 hours. Our VoIP specialized technicians are now empowered to manage the cloud environment due to Lightsail's panel intuitivity, allowing our cloud architects to focus on where their skills impact the most. This success brought us new ideas where we could leverage Amazon Lightsail, such as the possibility to make digital education solutions more affordable."
Willian Matiello, Chief Technology Officer - Diversa Tecnologia

Nub8
Nub8 is a cloud engineering company that built a cloud environment for Gourmeat, a boutique meat company, on Amazon Lightsail. With the help of Lightsail, Gourmeat was able to focus on their clients and their clients' needs rather than internal manual processes.

"Gourmet uses Amazon Lightsail as their main service to spin up development environments, and to host an inventory management web application."
Federico Decia, Co-founder and CEO - Nub8