Amazon Inspector Customers
Amazon Inspector customers
Uber
"The new Amazon Inspector made it easy to adopt a cloud vulnerability management solution for our diverse AWS instances. By leveraging our already in use Systems Manager agents with Inspector, we automated continuous remediation and simplified operations with one-click onboarding, centralized controls, and operational visibility. Additionally, Inspector's auto start capability identifies recommended patches in near-real time. After patching, Inspector automatically rescans instances, verifying that no new vulnerabilities were introduced. The use of Inspector has drastically reduced the mean time to remediate for Uber."

Oliver Szimmetat, Security Engineering Manager II, Uber

---
Volkswagen Financial Services
"The new Amazon Inspector made it very easy for us to adopt a vulnerability management solution to support our software patching program and to detect vulnerabilities that could lead to unauthorized AWS access. Activating the service to scan both our EC2 and ECR environments for software vulnerabilities was made seamless using CloudFormation. In addition, since Inspector is integrated with AWS Organizations, our 1300+ existing and newly added accounts are automatically onboarded to the service. Inspector discovers all our workloads, continually scans them, consolidates a prioritized list of findings in its console, and it reduces our mean time to remediate with near-immediate notifications of new critical vulnerabilities. Furthermore, the Amazon EventBridge integration enables us to quickly inform development teams about the resources with critical vulnerabilities."

Stefan Klünker and Crispin Weißfuß, Global AWS Platform Owners, Volkswagen Financial Services

---
Canva
"We have a dynamic AWS environment, with new accounts, configurations, and resources added and removed on a regular basis. Historically, this made it a challenge to ensure we are continually assessing all resources for vulnerabilities, requiring multiple products with a high maintenance overhead. The new Amazon Inspector helps address this problem, supporting vulnerability scanning for both EC2 instances and containers. Since Inspector integrates with AWS Organizations, all our existing and new accounts are also immediately using the service. The service discovers all our workloads, continually scans them using data from multiple vulnerability notification sources, consolidates a prioritized list of findings in its console, and allows us to focus on vulnerability remediation, rather than managing multiple discovery tools and configurations."

Paul Clarke, Head of Security, Canva

---
HelloSign
"HelloSign uses Amazon Inspector, which helps improve the security and compliance of applications deployed on AWS by assessing them for vulnerabilities and checking for unintended network accessibility. "We use the Amazon Inspector findings as part of our patch management automation process, saving a lot of time and resources in updating our software and

systems."
Kirtika Dommeti, Senior Security Engineer, HelloSign

---
Belvo
"We started using AWS Config, AWS KMS, Amazon Inspector, and all these services, and they essentially gave us continual monitoring of our compliance and security posture. That's how we tackled our main challenge—and we got it done in fewer than two quarters; we certified the whole company."

Giuseppe Ciotta, Vice President of Engineering, Belvo
---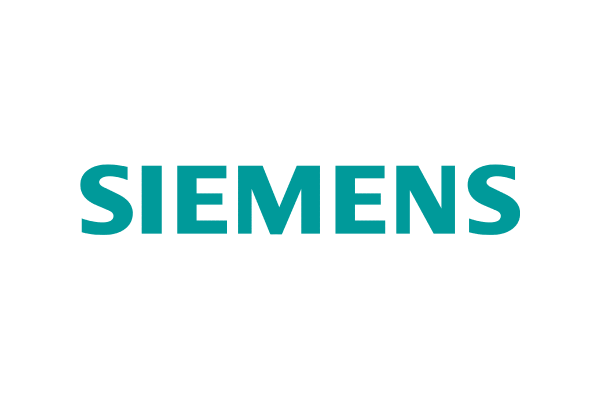 Siemens
To strengthen its security posture and automate important tasks, Siemens turned to AWS. One of the primary drivers of the company's decision to use AWS was the ease with which it could adopt AWS services and integrate them into its existing tools.

"We wanted to have centralized access to all of our information. We wanted to aggregate it from accounts across the organization and integrate it with all of our tools."

Scott Schwartz, Senior Infrastructure Engineer, Siemens

---
Botprise
"Using AWS services and support from the AWS team, we could move much faster. We built our security solution in 1 year, cutting the time to market in half."
Kishan Bulusu, Founder and Chief Executive Officer, Botprise
---
ZS
"Across the many different AWS services that we are using with the unique tenancy architecture that we follow for our clients, security is a very important element because our clients have high information security expectations."
Rujuswami Gandhi, Director of Cloud Services, ZS Associates
---
City of Charles Sturt
"The cloud architecture empowers us to focus on value-add, customer-focused services. We're more confident in our ability to scale our infrastructure and support a culture of risk-taking and innovation, and AWS's broad range of solutions gives us the flexibility to explore better service capabilities in the future."
Karin Swiatnik, Manager of Information Services, City of Charles Sturt
---
Southwest
By building a cloud-native security solution on AWS, Southwest has achieved the visibility, resiliency, and efficiency it needs to help keep its applications and sensitive data safe.
"If our security system is not running, we're not flying. So having the robust security posture and capabilities we achieve on AWS is critical for us."
Jon Barcellona, Cybersecurity Engineering Director, Southwest Airlines