Since 1938, Fannie Mae has provided a reliable source of affordable mortgage financing across the country. We support renters, homebuyers, and homeowners by creating solutions that expand access to affordable housing opportunities. We do not originate loans or lend money directly to borrowers. Instead, we acquire mortgage loans made by lenders and then issue guaranteed mortgage-backed securities (MBS) backed by those loans that attract investors. In 2022, Fannie Mae enabled the financing of approximately 2.6 million home purchases, refinancing, and rental units.

"One thing that every business continuity framework could use is a source of truth for data that we can go back to, something that's immune to corruption or tampering, that we know will always be pristine. AWS Backup Vault Lock provides that as an optional feature on AWS Backup Vault. Anything you put in that vault is going to be immutable for the duration of that retention period. You can't change it, Amazon can't change it."
John Simon, Fellow Cloud Infrastructure, Fannie Mae

Every investor in America relies on one thing: fair financial markets. To protect investors and ensure the market's integrity, FINRA—the Financial Industry Regulatory Authority—is a government-authorized not-for-profit organization that oversees U.S. broker-dealers. We work every day to ensure that everyone can participate in the market with confidence.
FINRA is authorized by Congress to protect America's investors by making sure the broker-dealer industry operates fairly and honestly. We oversee more than 624,000 brokers across the country—and analyze billions of daily market events.
"We're rolling out AWS Backup to help us get better management of our snapshots as we copy and move them around across Regions and the retention of them."

Matthew Mauriello, Principal Cloud Architect, FINRA

Open Raven is the cloud native data security platform purpose-built for protecting modern data lakes and warehouses. From finding all data locations to proactively identifying exposure, the platform solves a broad spectrum of problems that organizations commonly face when living with large amounts of cloud-based data.

"To successfully recover from a ransomware attack, organizations need to plan ahead by completing two foundational tasks; identifying critical data and systems and backing them up as per organizational requirements so that they can be protected and recovered. The combination of AWS Backup Audit Manager and Open Raven streamlines this effort, eliminating guesswork and hours of manual toil, and provides customers with the peace of mind that they can recover in the event of an attack. Our joint solution with AWS Backup Audit Manager will help customers know their data posture accurately and continuously."

Mark Curphey, CTO, Open Raven

Workday is a leading provider of enterprise cloud applications for finance and human resources, helping customers adapt and thrive in a changing world. Workday applications for financial management, human resources, planning, spend management, and analytics have been adopted by thousands of organizations around the world and across industries—from medium-sized businesses to more than 45 percent of the Fortune 500.

"AWS Backup centralizes all of our backup infrastructure in one place, freeing up our developers' time so they can focus on building and enhancing apps."

Paul O'Flynn, Principal DevOps Engineer, Workday

Wise was launched in 2011 with the vision of making international money transfers cheap, fair, and simple. Today, Wise's multi-currency account helps over 10 million people and businesses manage their money across the world.
"AWS Backup is extremely easy to set up and use. It's much easier than any backup product we've used in the past and enables us to show our auditors what they need to see for maintaining compliance. We spun up our AWS Backup plans really quickly and set up templates and tags, so any team can automatically have their new resources protected by the right backup plan."
Thomas Hewer, Technology Lead, Wise

ZS Associates is a global professional services firm that helps companies develop and deliver products for their customers, with over 7,000 consultants in the Americas, Europe, and Asia. ZS experts work side by side with clients, leveraging analytics, technology, and strategy to create solutions that work in the real world.
"AWS Backup made it easy and efficient for us to implement backup plans across multiple accounts and resources in a consistent manner. The layers of security and the native integration with AWS resources gave us peace of mind that we met compliance requirements and kept our customers' data safe."
Mitesh Naik, Architect, Cloud Center of Excellence, ZS Associates
"Having separate accounts for backups is essential for implementing a good separation of concerns. Having it out-of-box as an AWS feature is fantastic; further integrating with AWS Organizations is a cherry on top of it, enhancing security and backup management for a multi-account setup."
Rujuswami Gandhi, Director, Cloud Center of Excellence, ZS Associates

Since 1996, Sigue Corporation has provided excellence in money transfer and payment services. Today the Sigue family serves millions of customers in over 170 countries on 6 continents, with a network of hundreds of thousands of pay locations and offices strategically located around the world. Sigue offers an array of products and services including personal money transfer, mobile money transfer, small and medium enterprise foreign exchange services, and business to business payments and settlement..
"Our business is about trust and AWS gives us the flexibility and the ability feel confident that we will meet our security and compliance requirements. We can move and develop quicker knowing we will have the proper back up that AWS provides."
Sam Balcon, CTO & CIO, Sigue Corporation


Santos is one of the leading independent oil and gas producers in the Asia-Pacific region, supplying the energy needs of homes, businesses, and major industries across Australia and Asia.
"AWS Backup reduced operational overhead by 50%, saving us days and weeks of maintaining and scheduling scripts for backups. The ease of implementing AWS Backup helped us jump-start our backup automation, which gave us the peace of mind that our backups meet compliance and removed the operational burden."
Gavin Boyce, Solutions Architect, Santos

Prophix helps mid-market companies achieve their goals more successfully with innovative, cloud-based Corporate Performance Management (CPM) software. With Prophix, finance leaders improve profitability and minimize risk by automating budgeting, forecasting, and reporting and put the focus back on what matters most – uncovering business opportunities.
"The Volume Shadow Copy Service (VSS) backup feature has been extremely valuable in allowing us to maintain application consistent image-level backups of Amazon EBS volumes in a transparent and non-disruptive manner, minimizing downtime, allowing us to maintain key service-level objectives. The VSS backup seamless integration with AWS Backup has enabled us to take advantage of a cost-effective and scalable backup solution. We can now be assured that all of our business-critical transactional data is protected."

Geoff Ng, SVP Product & Technology, Prophix

Rackspace Technology is a leading provider of expertise and managed services across all the major public and private cloud technologies. Rackspace supports thousands of customers using AWS.
"In using Amazon EFS and AWS Backup, we have experienced greater than 50% reduction in time spent configuring customer file servers. Even better, it gives us a customer solution with higher resiliency and performance, while reducing our management overhead."
Jon Madison, Manager, Product Engineering, Rackspace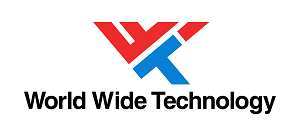 Founded in 1990, WWT has grown to become a global technology solution provider with $13.4 billion in annual revenue. With thousands of IT engineers, hundreds of application developers, and unmatched labs for testing and deploying technology at scale, WWT helps customers bridge the gap between IT and the business.
"The cloud journey for enterprises is complex, requiring new approaches in many traditional IT areas such as network, data, and security. Having a comprehensive multi-account backup strategy is an important waypoint on that journey. With AWS Backup, the introduction of the cross-account backup feature enables our customers to meet the security requirements of their businesses, providing data protection against insider threats, ransomware, and disasters. The ability to maintain backup and recovery from a centralized solution is critical for many of our enterprise customers. For WWT's architects and engineers, it is a powerful tool that they can incorporate into customer environments."

Long Le, AWS Practice Manager, WWT

Learn more about pricing
There are no upfront costs to use AWS Backup, and you pay only for the resources you use.

Learn more

Sign up for a free account
Instantly get access to the AWS Free Tier.
Sign up
Start building in the console
Get started building with AWS Backup in the AWS Management Console.

Sign in