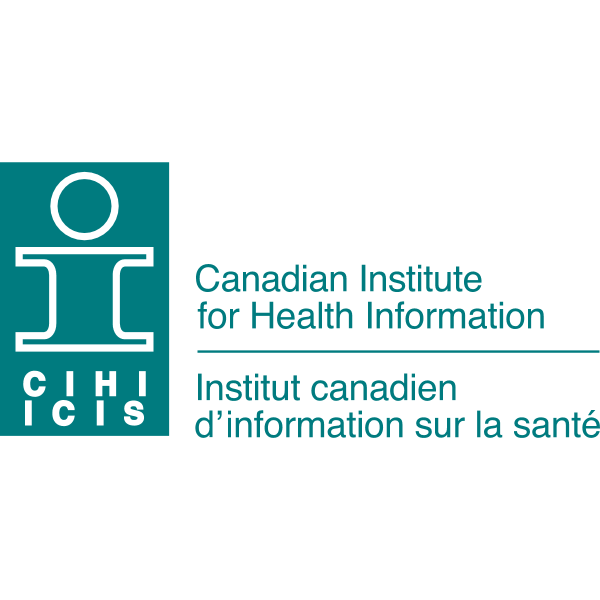 CIHI Improves Agility, Performance, and Total Cost of Ownership on AWS
On AWS, the Canadian Institute for Health Information (CIHI) improved the agility and performance of its data processing infrastructure and reduced total cost of ownership by 10 percent. CIHI supports Canada's health system by collecting and analyzing health data to generate insights for partner jurisdictions nationwide. Before migrating to AWS, it was running costly data centers that were cumbersome to manage. To better serve stakeholders, CIHI migrated key workloads to the cloud and maintained strict data security and protection requirements. In the cloud, CIHI can quickly provision new environments, instantly scale up to meet demand, and pursue new avenues of innovation.


Being in the cloud has given CIHI the functionality to respond to business needs at a rate that no one saw coming. It would not have been possible on our previous on-premises infrastructure."

Ron Huxter
Chief Information Officer, Canadian Institute for Health Information

The Canadian Institute for Health Information (CIHI) touches the lives of all Canadians. It is a nonprofit organization that collects and analyzes a wide range of health data, and it provides comprehensive, critical insight on health system performance to partner jurisdictions across Canada. With this insight, health administrators and key stakeholders at all levels of government can make decisions that will improve the performance of Canada's health systems and the health of Canadians.
With the growing volume of data CIHI needed to collect, store, and analyze, it realized that its on-premises data centers were limiting agility and performance, and there was an opportunity for cost savings. "It was time for us to modernize," says Cal Marcoux, chief information security officer at CIHI. "We needed to be nimbler and see a better return on our investment and to meet stakeholders' needs with modern tools." Interested in migrating to the cloud, CIHI employed a third-party company to help it develop a strategy to separate office automation processes from business compute and storage and to migrate the latter to Amazon Web Services (AWS).

Strategizing for Migration to the Cloud
Since CIHI's establishment in 1994, its stakeholders across Canada have used its extensive offerings in health system databases, in measurements and standards, and in evidence-based reports and analyses to drive improvements in Canadian health systems. Throughout its journey, CIHI has upheld high standards of privacy protection for the Canadians whose data it collects. The institute is ISO 27001–certified and has demonstrated that it maintains full compliance with rigorous international information security requirements.
The solution CIHI needed had to fit within strict cost and security constraints. CIHI collects data, and by running on-premises data centers, it was able to use a robust built-in cybersecurity posture. It would need to maintain the same level of security in the cloud. The solution also couldn't cost more than what the organization was already spending to run its data centers.

Unlocking New Potential in the Cloud
In developing a solution to meet CIHI's needs, its third-party engagement team interviewed key internal stakeholders to learn about its modernization and business objectives and data protection requirements. Having completed the interviews, the company used the findings to compare several cloud service providers before choosing AWS as the preferred option for most of CIHI's business and health systems deployments. In the background, key internal stakeholders at CIHI had to secure buy-in from the rest of the organization. Orchestrating a shift in mindset throughout the organization, to help staff better understand the benefits of a cloud migration, was an important step in CIHI's overall journey that could not be underestimated.
When CIHI was ready to migrate, it had to make an important decision: it could enlist a team of outside experts to migrate its data infrastructure quickly to the cloud, or it could do it internally. The latter option would take longer and necessitate teaching new skills to staff. "We chose the latter option for a couple of reasons," explains Ron Huxter, chief information officer at CIHI. "First, we would see more success in the long run operating the new infrastructure because we built it internally. Second, we could maintain control over the information security and privacy by using our own staff." Around 30 staff members were directly involved in the migration, with another 30 indirectly involved.
The migration to AWS took only half the time CIHI had planned for it to take, wrapping up after 2.5 years and in the early days of the COVID-19 pandemic. One month after completing the migration, CIHI managed to get its recertification for ISO 27001. "Being newborn in the cloud in the middle of a pandemic, we could not have pulled off that ISO certification without staff members knowing exactly what they're doing and how they're doing it," says Huxter.
Now on AWS, CIHI is taking full advantage of the possibilities of being in the cloud. It collects enormous volumes of health data from Canadians coast to coast, and it intends to use AWS to not only safely store and protect that data but also unlock new analysis capabilities. CIHI has already migrated some database workloads to Amazon Aurora, a MySQL- and PostgreSQL-compatible relational database built for the cloud and fully managed by Amazon Relational Database Service (Amazon RDS), which simplifies setting up, operating, and scaling a relational database in the cloud. And to store data and support various analytics workloads, CIHI is building its first production data lake on Amazon Redshift, the fastest and most widely used cloud data warehouse.
CIHI has vastly improved its agility and performance. When CIHI operated physical data centers, turning around new solutions quickly was a challenge. Just getting new equipment through the door to expand data centers, for instance, could take many months. In contrast, now CIHI can deploy new environments and services and scale them up 5–10 times faster. For example, when the pandemic forced considerable action from the healthcare sector overnight, CIHI was able to deploy an advanced analytics environment within 2 weeks. "Being in the cloud has given CIHI the functionality to respond to business needs at a rate that no one saw coming. It would not have been possible on our previous on-premises infrastructure," says Huxter. "Most importantly, the cloud enables safe and secure housing and protection of our data."
CIHI is just beginning to optimize its infrastructure on AWS, and already it's saving money—the organization managed to achieve its cost-optimization savings goal by October 2020, months ahead of its March 2021 target. CIHI's total cost of ownership showed a 10 percent reduction on AWS from the initial lift and shift, and its budgets have been reduced by that much. And once CIHI starts to modernize in the cloud, it expects to further reduce its total ownership cost. CIHI can also determine the costs of developing new applications and run proofs of concept without having to buy infrastructure and capital assets. And by merging its time-management system and its AWS billing system, it has the actual cost of all its business assets in its cloud infrastructure. "This clear view of costs enables CIHI to better manage its investments," says Huxter.

Embracing the Cloud Mentality
The migration to AWS has had a lasting impact on staff members at CIHI. They plan to optimize CIHI's use of the cloud and explore new routes for generating value. "People are champing at the bit to replace old technology, which opens the door for us to try new and different things," says Marcoux. CIHI plans to put together a DevOps team to spearhead a transformation project in early 2022 and explore new DevOps processes that wouldn't be possible on premises. "We've had a fun journey so far, and now we're getting ready for the really neat stuff," says Huxter.

---
About the Canadian Institute for Health Information
Founded in 1994, the Canadian Institute for Health Information has collected and analyzed a wide range of health data to provide key insights into the performance of Canada's universal healthcare system to partner jurisdictions across Canada.

Benefits of AWS
Reduced total cost of ownership by 10%
Improved agility and performance
Improved elastic scaling capability
Increased security and compliance
---
AWS Services Used
Amazon Aurora
Amazon Aurora is a MySQL and PostgreSQL-compatible relational database built for the cloud, that combines the performance and availability of traditional enterprise databases with the simplicity and cost-effectiveness of open source databases.

Amazon RDS
Amazon RDS makes it easy to set up, operate, and scale a relational database in the cloud.

Amazon Redshift
Amazon Redshift Spectrum queries and retrieves structured and semistructured data from files in S3 without loading the data into Amazon Redshift tables.

---
Get Started
Organizations of all sizes across all industries are transforming and delivering on their missions every day using AWS.
Contact our experts and start your own AWS Cloud journey today.