The AWS Europe (Paris) Region
Store your data in France and serve your end-users in and around France with low-latency connectivity

AWS is committed to customers and partners in France. In December 2017 we launched the AWS Europe (Paris) Region, which has allowed customers to store their data in-country and to benefit from low-latency connectivity. Customers can also leverage both core and advanced AWS services locally to drive innovation.

For a complete list of services available in the AWS Europe (Paris) Region, visit the AWS Regional Services page.
To start using the AWS Europe (Paris) Region, create an AWS account or contact our French team to learn more.
Enjoy the benefits of AWS Europe (Paris) Region
Establish Private Connectivity
Reduce latency

The AWS Europe (Paris) Region allows customers to serve end-users in and around France for low-latency connectivity. In addition to the region, we have six edge locations in France (five in Paris and one in Marseille), available to customers wishing to offer internet sites, applications, and content to customers.


Keep your data in France

Since December 2017, the AWS Europe (Paris) Region allows customers with data localization requirements to store their data in France, with the assurance that the content will not be moved unless action is taken by them. Customers can build in this region, knowing they always own their data, including the ability to encrypt it, move it, and manage retention.

Be Secure and Compliant

Security at AWS starts with our core infrastructure. Our regions around the world are designed, built, and regularly audited to meet the most rigorous compliance standards and to provide high levels of security for all AWS customers. The AWS Europe (Paris) Region complies with ISO 27001, ISO 27017, ISO 27018, SOC 1 (Formerly SAS 70), SOC 2 and SOC 3 Security & Availability, PCI DSS Level 1, Hébergeur de Données de Sante (HDS) certification, and many more.


Reduce risks

The AWS Europe (Paris) Region offers three Availability Zones (AZs), which refer to technology infrastructures located in distinct geographical locations. These AZs are far enough apart to significantly reduce the risk that a single event will affect availability, but close enough to ensure the continuity of applications that require a quick recovery in the event of an event.


Establish Private Connectivity

To give you the best possible experience you can use AWS Direct Connect to hook up to the AWS Europe (Paris) Region via Telehouse Voltaire, Equinix Paris or Interxion Paris. By using AWS Direct Connect via Telehouse Voltaire, Equinix Paris, and Interxion Paris, you can establish private connectivity between AWS Europe (Paris) Region and your data center, office, or colocation environment, which in many cases allows you to reduce your network costs, increase your throughput on bandwidth and provide a more seamless network experience than Internet-based connections.

AWS Partners Supporting the AWS Europe (Paris) Region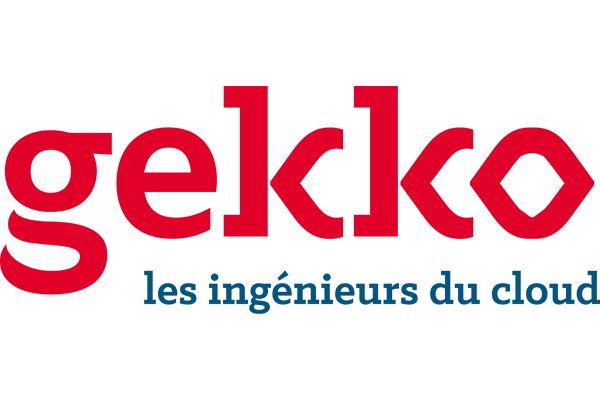 AWS Customers Leveraging the AWS Europe (Paris) Region
"In 2013 the teams of Veolia VWIS started gradually migrating their entire IT system onto the AWS Cloud. Today 85% of the group's French subsidiary's 240 applications operate on the AWS Cloud. "The fact that we can guarantee that all our data are stored in AWS data centers in France often proves a decisive argument for our customers". Veolia works with public and private players for whom the location of data is sometimes an important choice. By placing its data in AWS France data centers Veolia has gone for fluidity and flexibility while opting for choosing local storage of data. See the detailed story developed with Zdnet."
Julien Largillière, CEO of Veolia Water Information Systems
"1,800 dealers, 3 million products, 2.5 million active customers. ManoMano is the largest European marketplace dedicated to do-it-yourself and gardening. The 100% digital French platform, which has just been listed on the NExt40, now has to face the challenge of hypergrowth. In order to support the major increase in its business, ManoMano migrated all its IT onto AWS's infrastructure in France. See the detailed story developed with Zdnet."
Stéphane Priolet, Technical Director, ManoMano

"We knew usage was in the process of changing. We have to become a hyper radio capable of operating on any medium from any location with optimal quality. We have also gained greatly in flexibility. For example, during the general elections the traffic on France Bleu's websites increased nearly 100-fold. We were able to absorb this spike without any problems."
Radio France

" We were eager to create an AWS region in France to guarantee the sovereignty of data and improved latency for our users. Since opening we have started migrating some of our workload from on-site data centers to the Paris region."
SNCF

"In the context of the banking sector it is important to be able to reassure our customer about the location of their data. Having our infrastructure nearby on AWS Paris is an excellent facilitator."
Marc-Antoine Lacroix, CTO, Qonto

"We use AWS to transform the way health services are used in France in conformity with French regulations. By using the Paris Region AWS we are able to offer patients and hospitals innovatory services directly from France."
A French startup company in the field of health

"We use the Paris Region AWS to reassure both our customers and shareholders in a highly regulated sector. The Paris region also enables us to meet our latency and performance needs and to guarantee 24/7 availability."
A French startup company in the finance field

"We are delighted at the opening of the AWS Region in France because this gives us an opportunity to speed up our digital transformation by moving content, applications and video services to the AWS cloud. This means that we can access locally stored data in complete security which, combined with the analytical power of the cloud, provides an open-ended service that benefits our customers and all channels of the TF1 group."
Franck Meriau, Director of IT Systems, TF1
"By migrating our old IT systems to the cloud we can speed up the marketing of our offers, reduce our IT service costs and give our business better support worldwide. [...] By using the AWS Europe (Paris) Region, we can speed up the decision-making process and obtain relevant insights derived from large quantities of data for our pricing, logistics, HR and risk management applications."
Hervé Coureil, Chief Digital Officer, Schneider Electric

"The Société Générale group has worked with AWS to speed up its digital transformation while complying with French and European regulations on financial services. [...] We welcome the arrival of the new AWS Region in France because it will enable us to speed up the deployment of our hybrid strategy while guaranteeing reduced latency between applications operating in the cloud and IT systems running in French data centers."
Carlos Goncalves, Head of Worldwide Technical Services, Société Générale

We continue to add more and more services/instances in AWS Europe (Paris) Region
Customers can now leverage more than 110 AWS services in AWS Europe (Paris) Region, including computing, storage, database, analytics, networking, machine learning and artificial intelligence, mobile services, development tools, IoT, security, enterprise applications, and more. In the past few months we have added key services/instances including Amazon Athena, Amazon DocumentDB (with MongoDB Compatibility), Amazon Elastic File System (EFS), Amazon Elastic Kubernetes Service (EKS), AWS Glue, Amazon Kinesis Data Analytics, Amazon Translate, AWS App Mesh, AWS Backup, AWS Data Sync, AWS Elemental MediaLive, AWS Fargate, AWS IoT Core, AWS IoT Device Defender, AWS IoT Device Management, AWS Shield, AWS Web Application Firewall (WAF), G4 and 13en instances, and VMware Cloud on AWS.

For a complete list of services available in the AWS Europe (Paris) Region, visit the AWS Regional Services page.
New services available in the Paris region in 2019
Sustainable setup in France
"For more than a decade AWS has been supporting builders, inventors and entrepreneurs in their quest to reinvent and develop the experience they offer their customers.
We have tens of thousands of French customers who use AWS. We have listened carefully to them and are delighted to make an AWS Region available to them to enable them to benefit easily from low latency for their applications that need it and to keep data that should be here on French soil."
Andy Jassy, CEO of Amazon Web Services, Inc.
Take the plunge
Start your project on the AWS Europe (Paris) Region.