CK-12 Foundation is a not-for-profit EdTech on a mission to empower students and teachers worldwide by providing access to open educational content delivered through their AI-powered Student Tutor and Teacher Assistant.

"Our product feature set has grown significantly in the last decade. We have diverse datasets and workloads which serve millions of learners worldwide. We were in desperate need of anomaly detection of data egress on protected workloads. We couldn't find anything on the market to solve this for us. Writing our own solution was not possible due to time constraints. Enabling Lookout for Metrics immediately solved this issue for us and gave us insights into data usage that we never imagined. It also gave us the peace of mind that our protected workloads were being monitored for data egress anomalies."

Dela Tsiagbe - DevOps Team Lead, CK-12 Foundation
More than 200 million paid Prime members worldwide can enjoy Prime Video's vast collection of movies, series, and sports, all available to watch on hundreds of compatible devices at no additional cost to their membership.

"In 2020, PV launched a multi-phase initiative to understand customer in App behavior, with the end goal to improve offer clarity and help customers discover new content efficiently. Multiple PV Services log data for collecting and reporting aggregated customer journeys but the challenge was that data drops and anomalies in the volume went unnoticed since there were no alarms/mechanisms setup. We built Anomaly detection framework using Amazon Lookout for Metrics that monitors Prime Video Service's Clickstream logs, which finds anomalies and determines their root causes at granular dimensions. Amazon Lookout for Metrics acts as a catch-all for advising service teams regarding unforeseen problems as they send data from their services to the Clickstream. Prior to Amazon Lookout for Metrics, it took us two weeks to identify issues that are now resolved within a day."

Fay Kallel - Director of Personalization, Recommendation and Discovery, Prime Video
Digitata intelligently transforms pricing and subscriber engagement for mobile operators, empowering operators to make better and more informed decisions to meet and exceed business objectives.

"At Digitata, what really matters is getting everyone connected at an affordable price. This requires a deep understanding of economics, specifically supply and demand and customer behavior according to changes in either," said Nico Kruger, Chief Technology Officer, Digitata. "Using Lookout for Metrics we were able to discover an issue that was negatively impacting pricing for a Mobile Network Operator customer within minutes. We were able to instantly identify the culprit and roll out a fix within 2 hours. Without Lookout for Metrics, it would have taken us approximately a day to identify and triage the issue, and would have led to a 7.5% drop in customer revenue. Lookout for Metrics allows us to act quickly and ensure the optimal performance of our pricing models, leaving us to focus on what really matters - getting everyone connected."

Nico Kruger - Chief Technology Officer, Digitata
Marcaide founded Flywire, a startup that aims to ensure high-value international payments go through fast and friction free—both for individuals and for institutions (Flywire works with companies in many industries, including from healthcare, education, travel.) The company also looks to enable international payments without a lot of hidden fees.

"At Flywire , our engineers rely on comprehensive monitoring systems and as we grow, they have become bombarded by false positive alerts that rob them of time as they chase down these bad leads. By leveraging Amazon Lookout for Metrics to parse events from CloudWatch we were able to go to production in an afternoon and reduce our false positive rate by 7x. This lets our Site Reliability Engineers focus on alerts with confidence and gives us the tools to tackle even more complex operational and business issues in the future."

Omar Lopez - Tech Lead of Infrastructure, Flywire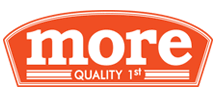 More Retail is the pioneer in omni-channel Food & Grocery Retail in India and is pursuing its mission to be Indian consumers' most preferred choice for food and grocery needs. More has 22 hyper markets and 624 super markets across India, supported by a network of 13 distribution centres, 7 fruits and vegetables collection centres and 6 staples processing centres.

"Very often, across the 4 million+ SKU-Location combinations, More Retail Private Limited (MRPL) comes across a sudden decline in in-stock which could be detected sooner. With Amazon Lookout for Metrics, we are able to capture 20% of incidents before they actually impact our stores and our customers. It is exciting to be able to see the results in a matter of hours and not weeks or months. The service makes it easy for my team to quickly implement AI/ML driven workloads and allows us to dynamically support our operations team even in the most challenging times."

Supratim Banerjee - Chief Transformational Officer, More Retail
Liberty Latin America is a leading telecommunications company operating in over 20 countries across Latin America and the Caribbean under the consumer brands VTR, Flow, Liberty, Más Móvil, BTC and Cabletica.

"At Liberty Latin America we aim to provide the best customer experience possible and we address this in many ways. We provide our customers with equipment that connects them with the internet, TV, families, and friends. We look at our technical platforms to obtain actionable insights to proactively and reactively identify and remediate any issues that impact the customer experience. In a joint venture between IT Business Intelligence and Product Connectivity & Entertainment, we use anomaly detection to track key metrics that are indicators of a fall in the customer experience. Using Amazon Lookout for Metrics, we are more easily able to identify real anomalies and alert our team to potential drops in customer experience. We look forward to using Amazon Lookout for Metrics to decrease the mean time to detection and enable us to remediate customer issues faster than before and even before the customer notices a change."

Sergio Rodriguez - Sr. Manager, Entertainment & Connectivity Product Quality, Liberty Latin America

DevFactory is a Dubai-based provider of software and services founded in 2008 that develops software solutions for global enterprises.

Quantum Retail offers intelligent retail-focused supply chain management and inventory optimization solutions to thousands of retail customers. Our customers have volatile sales data that is affected by millions of daily events across categories like stores, products, and departments which fluctuates according to yearly, monthly and daily seasonality. Understanding the sales patterns and separating anomalous sales from seasonal variations is critical to accurate forecasting and downstream inventory planning. Our existing solution relied on statistical models and often failed to detect anomalous sales behaviors across stores, leading to over or under allocation of inventory to stores, which in turn significantly impacted the overall revenue and customer satisfaction. With Lookout for metrics, we are able to automatically monitor data across all the important categories with a few clicks and identify anomalous events in nearly 40% cases that we missed earlier. By quickly identifying such cases, we are able to adjust our inventory planning and distribution across all stores in an optimal way.

Rahul Subrananiam - CEO, Devfactory

Playrix is one of the leading mobile game developers in the world with a mission to bring joy to millions of people by creating high quality games like Township, Fishdom, and Gardenscapes.
"We have a lot of different types of data that are ingested and stored in diverse ways. Ensuring that our game systems run smoothly is challenging as there are many moving pieces—operating systems, app installs, ad clicks, user activity, and so much more. Monitoring all of this with manual thresholds is almost impossible to scale and requires a large effort from our teams. We wanted to easily analyze incidents, trigger automated actions to the proper teams when anomalies are found, and visualize the anomaly analysis in a dashboard that is easy to understand. After considering other third-party solutions, we've decided to move forward with Amazon Lookout for Metrics because it fits our infrastructure and our business needs. We have been extremely happy with the results after experimenting with Lookout for Metrics. We experimented with our user acquisition data to understand how the service works. It quickly identified and grouped anomalies enabling us to work faster and better. With Lookout for Metrics, we can quickly detect and analyze anomalies across a variety of data sources, trigger events if anomalies are found, and see the anomalies easily in the AWS console. Lookout for Metrics has saved our team many hours of manual investigation and now notifications are viewed as actionable rather than noise, allowing our teams to easily focus on strategic priorities with less technical overhead."
Mikhail Artyugin - Technical Director, Playrix
NextRoll is a marketing and data technology company with the mission to provide innovative solutions to companies to keep them growing.
"Working with almost a billion impressions every day to capture insights and intent for our customers, we need quick feedback on real data anomalies. We need a monitoring solution that can alert us to an unexpected change in our metrics but can also intelligently distinguish between hourly, daily and seasonal variations. We evaluated third party providers, but did not move forward based on the level of integration work required and results. After working with the Amazon Lookout for Metrics Team, we saw the improved accuracy that Lookout for Metrics can bring to our existing anomaly detection process and we are thrilled to start using the service."
Brian Ecker - Sr. Staff Engineer, NextRoll

Amazon Lookout for Metrics Partners
Amazon Lookout for Metrics Partners are AWS Consulting Partners who can support you to efficiently build highly accurate anomaly detection models for varied business use cases. AWS Consulting Partners assist customers with data prep, model optimization, building end-to-end offerings (such as setting up alerts and notification), and moving workloads into a production environment. These AWS Partners have been qualified in accordance with AWS best practices to deliver a proof-of-concept (POC) and provide you with hands-on support.
Wipro is a global IT consulting and system integration services firm that develops and implements solutions for enterprises across the globe. For the past two years, Wipro has been a Premier Consulting Partner in the AWS Partner Network (APN). The company is an AWS Managed Service Provider, and an AWS Life Sciences Competency Partner.

Wipro is a digital transformation partner for customers in industries such as financial services, retail, consumer goods, and more. We help our customers transform their IT landscape, leveraging cloud technology to make their workloads cost effective, efficient, and agile. "For us, Amazon Lookout for Metrics is an autonomous service that provides customers with critical insights into security and business data, helping them excel in the cloud. Lookout for Metrics has not only reduced our development efforts, but also significantly lowered the time it takes to employ anomaly detection on customer workloads. It has also empowered us to analyze historical, as well as continuous data streams in near real time, enabling us to find and eliminate anomalies from our customer's operational and business data. We are excited to bring this AWS service to our customers to help them achieve AI driven business outcomes in the cloud at scale."

Dr. Manish Govil - General Manager and Global Head, Wipro AWS Business Group

Since its founding in 2001, Slalom has grown into a $1 billion company with over 5,000 employees. Its clients include more than half the Fortune 100, along with startups, nonprofits, and innovative organizations of all kinds. Slalom is an AWS Premier Consulting Partner in the AWS Partner Network (APN) that helps clients design, build, migrate, and manage AWS deployments to reduce complexity and maximize value.

"By leveraging Amazon Lookout for Metrics, our clients will be able to unlock critical data insights quickly and accurately. Giving our clients the ability to respond to near real-time anomaly detection, adapt rapidly, and anticipate future disruptions and opportunities is a key step towards embracing a modern culture of data."

David Frigeri - Senior Director of Data & Analytics at Slalom

Accenture is an AWS Premier Consulting Partner and MSP. A global professional services company that provides an end-to-end solution to migrate to and manage operations on AWS, Accenture's staff of 440,000+ includes more than 8,000 trained and 6,000 AWS Certified professionals.

"We recommend Amazon Lookout for Metrics for our customers because it will enable us to quickly help them build a smart, scalable, and autonomous way to monitor critical KPIs and detect anomalies."

Atish Ray - Managing Director and ML Lead, Accenture Applied Intelligence

As an AWS Advanced Consulting Partner, TensorIoT works with large multi-vendor teams to provide end to end implementation on projects related to IoT, Edge Computing, Machine Learning and Application Development.
"Our customers strive to make insight and data driven decisions while balancing that delicate process with operational throughput. Anomaly detection is a key tool for us to help our customers detect and take actions on potential issues. Amazon Lookout for Metrics will help us deliver faster and more accurate anomaly detection while enabling quicker remediation to our customers."
Charles Burden - Head of Business Development, TensorIoT

Quantiphi is a category defining Applied AI and Machine Learning software and services company focused on helping organizations translate the big promise of Big Data & Machine Learning technologies into quantifiable business impact.
"We help our customers drive value from the data. With insight-driven decision making becoming increasingly crucial, customers are collecting and organizing large datasets more than ever. This has made the identification of anomalies in large datasets a recurring challenge. The existing solutions are hard to set up, lead to alert fatigue, and do not provide the contextual information that makes the alerts immediately actionable. Working with the Amazon Lookout for Metrics team helped us build an anomaly detector with ease and made the anomaly detection actionable. The context and insights that Lookout for Metrics extracts enable our customers to make informed decisions when an anomaly is detected. We look forward to using Lookout for Metrics to help our customers better understand their data."
Arnav Gupta - AWS Practice Lead, Quantiphi

Provectus is a mid-market focused technology consultancy and solutions provider helping customers use AI to empower business growth and accelerate digital transformation in a fast-paced world.
"At Provectus, we strive to help businesses take their AI initiatives to the next level by using the full stack of available AWS AI/ML services. We recognize the value of Amazon Lookout for Metrics because quickly and accurately identify anomalies remain an issue for many companies in advertising, eCommerce, gaming, and telecom industries. With Lookout for Metrics, we are excited about the possibility to build solutions that detect outliers and anomalies in the real-time data enabling businesses to improve customer experience, sales analytics, and marketing intelligence."
Stepan Pushkarev - CTO, Provectus

Check out the product features
Learn more about Amazon Lookout for Metrics features.

Learn more

Sign up for a free account
Instantly get access to the AWS Free Tier.
Sign up
Start building in the console
Sign up for the preview of Amazon Lookout for Metrics

Sign up for the preview