This version of MariaDB 5.5.32 on Debian Wheezy is not available to new customers.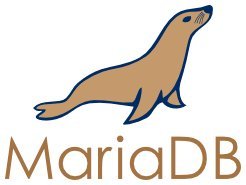 MariaDB 5.5.32 on Debian Wheezy
A basic install of MariadB 5.5.32 on Debian Wheezy. MariaDB is an enhanced, drop-in replacement for MySQL. See https://mariadb.com/kb/en/about-mariadb/ for more information.
---
---
---
Operating System
Linux/Unix, Debian 7
---
Delivery Method
64-bit Amazon Machine Image (AMI) (Read more)
---
---
AWS Services Required
Amazon EC2, Amazon EBS
---
Highlights
Ready to go.

Works on AWS free tier.

Full version of MariaDB direct from the developers.
---
Product Details
Version:

5.5.32

Available on AWS Marketplace Since:

08/29/2013
Usage Instructions
1) Once the instance is running, ssh to it using the public DNS.2) Use the "admin"user to login.3) Run the following command to set the MariaDB root user password and apply a basic configuration:...
Support Details
MariaDB 5.5.32 on Debian Wheezy
Many support offerings available.
AWS Infrastructure
AWS Support is a one-on-one, fast-response support channel that is staffed 24x7x365 with experienced and technical support engineers. The service helps customers of all sizes and technical abilities to successfully utilize the products and features provided by Amazon Web Services. Learn more
Refund Policy
This MariaDB AMI is free, so there is no refund to give and you can stop using it whenever you want.
End User License Agreement
By subscribing to this product you agree to terms and conditions outlined in the product End User License Agreement (EULA).
Pricing Information
Use the Region dropdown selector to see software and infrastructure pricing information for the chosen AWS region.
For Region
Free Tier Eligible
EC2 charges for Micro instances are free for up to
750 hours
a month if you qualify for the
AWS Free Tier
.
Pricing Details
Software pricing is based on your chosen options, such as subscription term and AWS region. Infrastructure prices are estimates only. Final prices will be calculated according to actual usage and reflected on your monthly report.

Software Pricing

The data below shows pricing per instance for services hosted in

.

Infrastructure Pricing