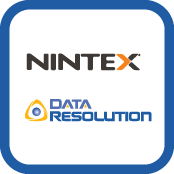 SharePoint 2016 and Nintex | 10 Users
30 Day Free Trial Available - SharePoint Enterprise 2016 for AWS "All In One" for SME or Line of Business implementation. Best for Test or Development teams working on short term development projects, to share and collaborate on new ideas and engage in social conversations. With Nintex Workflow for SharePoint, you can tackle everything from basic business functions to company-wide processes with a few clicks - not code. Your SharePoint users can easily build entire workflows through an intuitive, browser-based, drag-and-drop workflow designer. Nintex Forms for SharePoint is the quick and easy forms designer... Read more
---
---
---
---
Delivery Method
64-bit Amazon Machine Image (AMI) (Read more)
---
---
AWS Services Required
Amazon EC2, Amazon EBS, Amazon EIP
---
Highlights
Best for up to 10 users. Ideal for Line of Business implementation or Test and Development teams working on short term development project. Optmized for performance from award-winning Microsoft Hoster. The best of SharePoint with the flexiblity of the AWS platform.

- Managed Support and Services including migration, setup and customization to fit business needs.

With a catalog of sample workflows and defaults that pre-configure common activities and settings, building workflows is as easy as drag, drop, done. Nintex Workflow for SharePoint fits seamlessly with your existing environment without a need for separate servers or infrastructure.
---
Product Details
Version:

1.0

Available on AWS Marketplace Since:

03/30/2017

Note:

Always ensure your operating system is current for your needs.
What's Included
This product includes both of the software packages described below: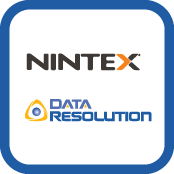 SharePoint 2016 and Nintex | 10 Users
SharePoint Enterprise 2016 for AWS "All In One" for SME or Line of Business implementation. Best for Test or Development teams working on short term development projects, to share and collaborate on new ideas and engage in social conversations. With Nintex Workflow for SharePoint, you can tackle everything from basic business functions to company-wide processes with a few clicks - not code. Your SharePoint users can easily build entire workflows through an intuitive, browser-based, drag-and-drop workflow designer. Nintex Forms for SharePoint is the quick and easy forms designer that seamlessly integrates with Nintex Workflow.
Annual Subscription Details
Annual software subscription requires one time up front payment with no ongoing charges, and covers all software fees for the selected instance type. Hourly AWS infrastructure usage fees still apply. Learn more about annual subscriptions
Usage Instructions
1. Launch Instance using the Single-AMI delivery method.2. Connect RDP to your instance and log on with your randomly generated password created by your key pair.3. You can log on to SharePoint Central...
Support Details
SharePoint 2016 and Nintex | 10 Users
Support Description
Contact Info
AWS Infrastructure
AWS Support is a one-on-one, fast-response support channel that is staffed 24x7x365 with experienced and technical support engineers. The service helps customers of all sizes and technical abilities to successfully utilize the products and features provided by Amazon Web Services. Learn more
Refund Policy
We do not currently support refunds, but you can cancel at any time.
Annual Subscriptions:
Annual subscription cancellations or downgrades are not supported. If you need help with or want to upgrade your subscriptions, please click here
End User License Agreement
By subscribing to this product you agree to terms and conditions outlined in the product End User License Agreement (EULA).
Continue
You will have an opportunity to review your order before launching or being charged.
Pricing Information
Use the Region dropdown selector to see software and infrastructure pricing information for the chosen AWS region.
For Region
Free Trial
Try one instance of this product for 30 days. There will be no hourly softwar...
Read More
Try one instance of this product for 30 days. There will be no hourly software charges for that instance, but AWS infrastructure charges still apply. Free Trials will automatically convert to a paid hourly subscription upon expiration.
Additional Taxes May Apply
Pricing Details
Software pricing is based on your chosen options, such as subscription term and AWS region. Infrastructure prices are estimates only. Final prices will be calculated according to actual usage and reflected on your monthly report.

Pricing Model

Switch to annual pricing for savings up to

10%.

Software Pricing

The data below shows pricing per instance for services hosted in

.

Infrastructure Pricing