AWS Partner Network Certification Distinction
Showcase your partner organization's AWS Certifications
AWS Partner Network (APN) Certification Distinctions provide AWS Partners the opportunity to showcase their customer obsession through AWS Certification achievement. AWS Partners can show how many active AWS Certifications their company has collectively achieved and highlight the value AWS Certifications brings to their customers.
AWS Partners are recognized for achieving 50, 100, 200, 300, 400, 500, 1K, and 2K AWS Certifications within their organization.

Learn more about AWS Certifications and APN Certification Distinctions below.
Why Get AWS Certified?
AWS Certification builds confidence and credibility by validating your cloud expertise with an industry–recognized credential. Earn the certifications that help your organization innovate faster using the AWS Cloud.

Why APN Certification Distinction Matters
APN Certification Distinctions showcase the amount of active AWS Certifications an APN company has collectively achieved, providing additional ways to highlight the value that AWS Certification brings to their customers. More AWS Certified individuals within an organization means more AWS experts to assist customers migrating to, and optimzing their use of, AWS.

How to Achieve AWS Certification
Step 1: Take an AWS Classroom or Digital Training course
Training can help you advance your technical skills and learn best practices for working with AWS.

Step 2: Review the exam guide and sample questions
See the concepts covered in the exam to get a blueprint of what you need to study. You'll also find recommended AWS Training, AWS whitepapers, and FAQ.

Step 3: Study AWS whitepapers and FAQ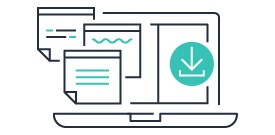 Broaden your technical understanding with whitepapers and FAQ written by the AWS team, independent analysts, and AWS Partners.

Step 4: Take Exam Readiness training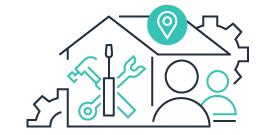 Prepare for your AWS Certification exam with Exam Readiness training with AWS. We'll teach you how to interpret exam questions and allocate your study time.

Step 5: Take a practice exam
Test your knowledge online in a timed environment.
Step 6: Schedule your exam and get AWS Certified
---