APN Journal
Stories, news, and information about APN Partners helping AWS Customers worldwide.
Machine Learning Spotlight
Learn how APN Partners are using machine learning technology to drive business solutions for AWS customers.
Royal FloraHolland & Xebia
Royal FloraHolland, the world's largest flower auction company, needed to go digital, create IT infrastructure, and become more data-driven. The company engaged Xebia to help build a data science program internally and begin to develop machine learning tooling and applications.


LinkSquares & SFL Scientific
LinkSquares provides an automated, software-based solution to streamline post-signature contract analysis. The company needed to optimize its existing solution in order to conduct contract analysis efficiently and accurately at scale. The team engaged with SFL Scientific to build a custom machine learning solution.

TINE & Crayon
TINE is a Norwegian cooperative owned by farmers that's creating new ways to combine technology, animal science, and age-old knowledge to create better dairy products. TINE engaged with Crayon to help improve its insights, predictions, and analyses using ML on AWS.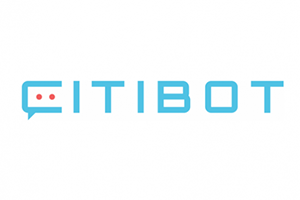 Citibot & TensorIoT
Citibot's mission is to fundamentally change how citizens contact and interact with their local governments through digital channels. After launching the initial version of the Citibot chatbot, the organization engaged with TensorIoT to improve its natural language processing.

Blockchain Spotlight
Learn how APN Partners are building innovative blockchain solutions for AWS customers.
The AWS Blockchain Spotlight showcases APN Partners across industries such as financial services, healthcare, energy, and agriculture who are driving innovation using blockchain technology.

Tradewind & R3
Tradewind worked with APN partner R3 to build a technology platform for digitizing the trading, settlement, and ownership of precious metals. The Tradewind solution combines world-class exchange technology with VaultChain, Tradewind's blockchain technology tailored for precious metals.


How AWS Blockchain Partners Are Enabling New Ways of Doing Business

By Ale Flores
Global Segment Lead for Blockchain at AWS
Featured Videos
Featured Stories
Angel MedFlight & Salesforce
Angel MedFlight works with families and healthcare providers to safely transport patients from anywhere in the world for the life-changing care they need. For the Angel MedFlight team, moving quickly is crucial to help drive an optimal patient outcome. The company uses Salesforce Marketing Cloud and Sales Cloud to collect patient data and power many aspects of the business.
VDAB & Radix.ai
With the compute power of Amazon EC2, Radix.ai created a deep learning model to help VDAB enhance its job-matching function to improve Belgium's labor market and better connect job seekers with jobs.
Community Solutions & Vizalytics
Vizalytics helps Community Solutions, a nonprofit organization, use data to tell the story of a neighborhood and influence positive community change.
Bahrain Ministry of Information Affairs & Almoayyed Computers
Almoayyed Computers helped Bahrain MIA move a mission-critical, customer-facing website onto AWS in less than two weeks with no downtime.
Featured Blog Posts
Artificial Intelligence and Machine Learning: Going Beyond the Hype to Drive Better Business Outcomes
By Kris Skrinak
APN Machine Learning Segment Lead at AWS
Understanding the Data Science Life Cycle to Drive Competitive Advantage
By Josh Poduska
Chief Data Scientist at Domino Data Lab
APN Partners in the News
See recent press releases, stories, and news from APN Partners.