AWS and Infosys
Helping customers discover, evaluate, and integrate software, services, and processes that help reimagine the enterprise value chain in the cloud and deliver fast time to value
Infosys is a global and managed service AWS Partner. Infosys ensures that customers receive the right expertise and tools for migration, transformation, and management of workloads in the cloud, building successful AWS-based businesses in the process.

Leveraging Infosys Cobalt, a set of services, solutions, and platforms for enterprises to accelerate their cloud journey, Infosys brings together AWS capabilities needed to drive business and IT priorities through comprehensive cloud offerings, from setting up of the foundational layers to managing the complete infrastructure and application stack. With a suite of AWS services, industry blueprints, and platforms, Infosys has successfully completed hundreds of cloud transformation programs, and enabled enterprises to increase business agility and improve the resilience of IT landscapes.


3 AWS
Service Validations

Services and Offerings
Infosys Cobalt - Migration Services

Infosys Cobalt - Cloud Services

Infosys Cobalt - Blockchain Services
Infosys Cobalt - Migration Services

Infosys Cloud Migration Services, part of Infosys Cobalt, extend the lifetime of legacy investments while effecting business transformation, including scalability, availability, security, performance, and cost reduction.


Mainframe Data Migration to AWS with Infosys

Learn how customers migrate data from mainframe systems, overcoming challenges and risks, with Infosys tools and accelerators.

Migrate to modernize on AWS with Infosys

Read this e-book to understand how to accelerate business transformation through cloud migration with Infosys and AWS.


Migrating an on-premises data platform to Amazon Redshift

Watch AWS AnalytiCON 2021 and learn how a lake house approach was used to migrate a data platform and meet data demands on time.


Infosys Cobalt - Cloud Services

Infosys combines intellectual property with advanced tools for realizing the potential of cloud deployment and/or migration. Infosys has achieved AWS Competencies in Migration, MSP, Financial Services, Life Sciences, Data and Analytics, and Public Services.

Infosys Cobalt - Blockchain Services

Infosys is helping customers create reliable, trusted, and sustainable ecosystems for their businesses. Infosys is driving enterpise-wide adoption of blockchain-powered business networks across industries by building meaningful commercial/incentive models for all stakeholders in the ecosystem.


Reimagined the Public Records Validation Process using Hyperledger Fabric

Riverside County, California, and Infosys Public Services, in collaboration with AWS created a platform on Amazon Managed Blockchain to seamlessly verify and authenticate birth, death, marriage and land records.

Reimagining the public records validation process using blockchain

This whitepaper discusses how blockchain technology can potentially transform the public records management process resulting in cost savings, faster turnaround time, and enhanced customer service.
Hear what customers are saying about AWS and Infosys
Siam Makro opens for business in China: establishes a cloud-first digital landscape on Oracle ERP.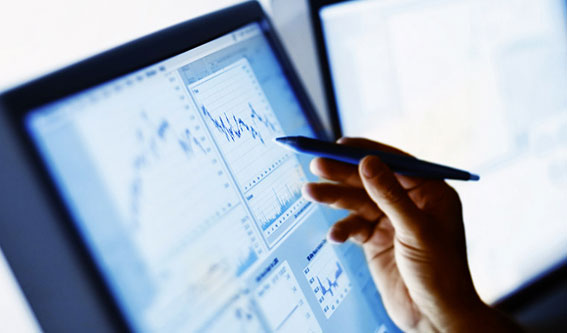 Dairy Farm transforms merchandising by integrating multi-format store data in the cloud.
Related Content
Connect with Infosys
Infosys and AWS bring capabilities together to drive customers' business and IT priorities through comprehensive cloud offerings delivered through Infosys Cobalt.

Follow AWS Partner Network