AWS SaaS Boost
Jump-start your move to SaaS
What is AWS SaaS Boost?
AWS SaaS Boost is a ready-to-use open source reference environment that helps you as an Independent Software Vendor (ISVs) accelerate your move to Software-as-a-Service (SaaS). From small specialized software businesses to large global solution providers, AWS SaaS Boost helps you accelerate moving your applications to AWS with minimal modifications. Build, provision, and manage your SaaS environment with greater confidence based on AWS best practices and proven patterns from hundreds of successful SaaS companies.
AWS SaaS Boost takes on the heavy lifting of launching your SaaS offering by guiding software builders through the migration and operational processes, making your move to SaaS as frictionless as possible. It provides you with ready-to-use core elements such as deployment automation, analytics and dashboards, billing, and metering.
Software builders can also share experiences and contribute to the evolution of the SaaS Boost roadmap by participating in the AWS SaaS Boost project.

Giving SaaS a boost with open source
Accelerate SaaS delivery
Simplify your build process and operations with ready-to-use essential SaaS elements, guidance to help you reduce development and experimentation time, and avoid common pitfalls.

Focus on core value
Preserve your core intellectual property by removing the complexities of building SaaS solutions. This enables you to free up your software teams to maximize innovation and agility for your customers.
Faster time-to-value
With the necessary building blocks to jump-start your journey to SaaS, you can significantly lower your upfront costs and reduce risks. Grow your topline revenue and meet customer demand with robust operational SaaS models and go-to-market strategies.
Scale with extensibility
The open source environment enables you to achieve economies of scale and flexibility to customize your SaaS solutions. It offers extensibility, easier product integrations, and ensures you are never locked into decisions.

"At MAGIQ Software our initial strategy was lift and shift however SaaS Boost has allowed us to move to a SaaS delivery model in months instead of years. This allows us to take advantage of cloud native architecture such as multi-tenancy, high availability and an automated release process. SaaS Boost allows us to reduce our deployment and operational costs, which can then be passed on to our customers, accelerating our cloud migration strategy. After the launch of SaaS Boost, it will enable our teams to spend more time innovating and adopting AI/ML. For MAGIQ Software and our customers, this is a big win."
- Nick Parnham, Manager of Software Development, MAGIQ
"AWS SaaS Boost is a great addition to our AWS SaaS Transformation offering and allows us to accelerate our customers' SaaS journey by delivering shorter time-to-market and achieving faster time-to-value with a relatively lower cost. The AWS SaaS Boost fits great with our Solution-Driven Approach, as it reduces the investment required by customers on their journey to SaaS, allowing them to explore more opportunities and build new offerings to enable additional revenue opportunities."
- Lahav Savir, Founder & CTO, AllCloud
"The SaaS Factory program brought a ton of knowledge to accelerate our journey to launch BlockIt as a SaaS solution on AWS by providing tools, guidance, and expertise. The introduction of AWS SaaS Boost takes that even further providing our team something they could get started on right away."
- Darryl Maraj, CTO, GA Telesis
"The SaaS Factory program brought significant knowledge to help us accelerate our SaaS journey on AWS with tools, guidance, and expertise. The introduction of SaaS Boost takes that even further by providing our team with a prebuilt framework and toolset that can be adapted to many application architectures, dramatically speeding up the process of moving to a SaaS delivered system."
- Joao Blomberg, Chief Information Officer, FEI Systems
"SaaS Boost enabled us to migrate our on-prem product into a highly available multi-tenant product without any need for deep cloud knowledge. For companies going through their initial cloud adoption, SaaS Boost accelerates the time needed to assess, build, deploy, and test the process by migrating the infrastructure as-is without any need for refactoring or altering current setup. SaaS Boost has proven itself to be a low-cost and fast migration tool for new cloud adoptions on our clients."

- Ufuk ARSLAN, Co-founder & CTO, Mobilist
"SaaS on AWS allowed us to reduce the time to deploy new tenants for our software from days to hours. The metrics for usage was very detailed and allowed us to set up more accurate pricing."

- Andhi Jeannot, CEO, Madstone Technology
"SaaS delivery models provide applications with extreme scalability, resiliency, and security, giving developers more time to focus on innovation. AWS SaaS Boost is a feature-rich offering that helps ISVs reap these rewards faster, saving weeks, if not months of time moving to a SaaS model when combined with NTT DATA's SaaS services. We look forward to accelerating our clients' AWS SaaS transformation with AWS SaaS Boost, helping them grow business agility and competitive advantage."

- Aater Suleman, VP Cloud Transformation, NTT DATA
"Although we planned to build a well-architected SaaS service for global customers, limited resources and experience in SaaS and new technology made it challenging for us to achieve the goal within the timeline. However, as AWS SaaS Boost provided us with ready-use reference SaaS architecture, we are developing core SaaS constructs faster than we expected."

- Taek-Joong Kim, CTO, Rsupport
"AWS SaaS Boost is built on servelerless technologies and best practices for building SaaS on AWS. With the adoption of SaaS Boost, we were able to reduce the time to launch by 50% within a quarter. AWS SaaS Boost also provided our development team a great learning experience, and we expect to further accelerate adoption of more AWS services."

- Sehun Jung, Director of Data Labs, Armiq
"AWS SaaS boost is a very useful tool that can be used to transform our services into a SaaS delivery model. We feel particularly beneficial to the fact that best practices based on AWS's experience are provided as OSS. Also, as an AWS Partner, we believe that we can use this to help improve the development, speed, and operational efficiency of many ISVs."

- Satoshi Yokota, CEO, Classmethod
"Users can quickly customize their pricing models and fully automate payment support using Stripe. We are excited to work with AWS to help power internet businesses globally with the launch of AWS SaaS Boost."

- Kenneth Chestnut, Global Head of GTM Technology Partnerships, Stripe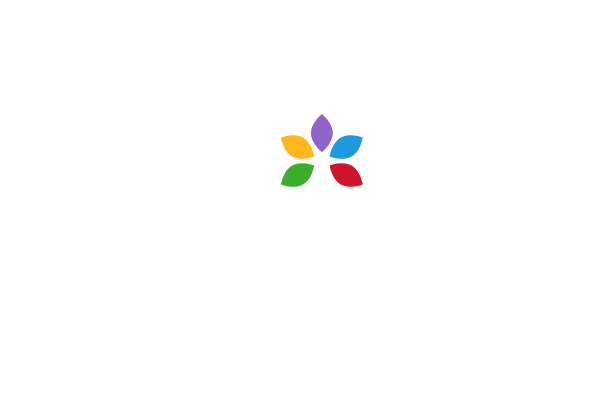 "SaaS Boost has confirmed our vision of managing SaaS applications in a consistent, efficient, and user-friendly way, while still following standards and best practices. On top of that, it provided us with a framework to build from and extend its capabilities. We hope this becomes a recognized open source community project."

- Chris Maclean, General Manager, Pivotree
Additional Resources
Need additional help?
Please share how you are using AWS SaaS Boost so we can help you further.

AWS SaaS Factory Program
Discover business and technical resources to build and launch your SaaS offerings.
Follow AWS Partner Network