Amazon Personalize
Real-time personalization and recommendation, based on the same technology used at Amazon.com
Amazon Personalize is like having your very own Amazon.com machine learning recommendation system, 24 hours a day.
Based on over 20 years of recommendation experience, Amazon Personalize enables you to improve customer engagement by powering real-time personalized product and content recommendations, and targeted marketing promotions. Using machine learning, Amazon Personalize creates higher-quality recommendations for your websites and applications. You can get started without any prior machine learning experience using simple APIs to easily build sophisticated personalization capabilities in just a few clicks. Amazon Personalize will process and examine your data, identify what is meaningful, allow you to pick a machine learning algorithm, and train and optimize a custom model based on your data.
Benefits
Higher-quality recommendations
Amazon Personalize uses machine learning algorithms to create recommendations that respond to the specific needs, preferences, and changing behavior of your users in real-time. These algorithms also address common complex problems such as creating recommendations for new users or products with no historical data, and popularity biases.

Improve user engagement and conversion
Amazon Personalize blends real-time user activity data with user profile and product information to identify the optimal product or content recommendations. As a result, you can quickly understand user intent and provide dynamic custom experiences, helping you increase engagement and conversion.

Personalize every touchpoint
Amazon Personalize easily integrates into your existing websites, apps, SMS, and email marketing systems to provide a unique experience for every user across all channels and devices. As a result, you can engage your users where and how they prefer to use your platform.

Get started in just a few clicks
With a few simple API calls, Amazon Personalize automates the complex machine learning tasks required to build, train, tune, and deploy a recommendation model so you can deliver personalized user experiences faster.

How it works
Use cases
Personalized recommendations
Product and content recommendations tailored to a user's profile and habits are more likely to drive higher conversion. Instead of providing a uniform experience, Amazon Personalize helps tailor recommendations to users behavior, preferences, and history, boosting their engagement and satisfaction in real-time.

Similar item recommendations
Users want recommendations of similar items to help discover new products, or compare items to be reassured their decision is the right one. Amazon Personalize recommends similar items from your catalog, in real-time, based on user behavior to create experiences such as - users who watched 'x' also watched 'y'.

Personalized rankings
Regularly your business priorities require you to promote specific content or products, such as trending news, a hit new TV show, seasonal merchandise, or a time bound promotional offer. Whether the source is a person, business rules around product lifecycle management, or a line of code, Amazon Personalize enables you to re-rank your product catalog to achieve your business priorities.

Customer and partner success
Segment is a customer data infrastructure company that uses AWS to help customers to collect and unify data about their users, and then empowers them to create personalized recommendations with Amazon Personalize. The company processes 450 billion events per month using thousands of Amazon EC2 instances, and runs over 16,000 docker containers on Amazon ECS.

According to Calvin French-Owen, CTO and Co-Founder of Segment, many of their customers have a business need to perform personalization with machine learning, but don't have enough training data needed to build prediction models."It's a beautiful synergy where they can spin up Segment really easily from day one, and get going and collecting all of their data," says French-Owen." Then, they can use that data to power these recommendations without having to build out their own machine learning pipeline using Amazon Personalize.

Calvin French-Owen, CTO and Co-Founder - Segment

The Subway restaurant chain offers guests in over 100 countries quality ingredients and flavor combinations with nearly 7 million made-to-order sandwiches created daily.

"At Subway, guest experience matters. Using Amazon Personalize, we can quickly deliver personalized recommendations for our endless varieties of ingredients and flavors to fit the unique lifestyles of our busy guests. Amazon Personalize lets our team use simple API calls to curate recommendations without requiring machine learning expertise. We are looking forward to continuing to work with Amazon Personalize to provide the best experience to our guests who want to eat fresh. We have already successfully tested using Personalize to provide recommendations to guests making orders from our app, and are excited to expand into personalized app notifications in the near future."
Neville Hamilton, Interim Chief Information Officer - Subway

StockX is a Detroit startup company revolutionizing ecommerce with a unique Bid/Ask marketplace—our platform models the New York Stock Exchange and treats goods like sneakers and streetwear as high-value, tradable commodities. With a transparent market experience, StockX provides access to authentic, highly sought-after products at true market price.
During StockX's hypergrowth in 2019, their small group of machine learning (ML) engineers added a Recommended For You product row to the homepage using Amazon Personalize, which ultimately became the top-performing homepage row. Learn about their journey with Amazon Personalize to deliver customized user experiences. Learn more.

MECCA brings our customers the best in global beauty across our retail stores and online channels in Australia and New Zealand. We've created a unique shopping experience for our customers in our 100+ stores, with an extensive collection of products from over 100 beauty brands, and exceptional service and beauty expertise.

At MECCA it's about earning and keeping customer trust. We have challenged ourselves to translate our highly personalized in-store service to our online experience. A fast and effective PoC with Amazon Personalize, led by the MECCA technology and CRM teams, in collaboration with our partner Servian, demonstrated how much we could achieve without developing our own recommendation engine. Since integrating Personalize, we are seeing our customers respond positively to the new recommendations with a 65% increase in e-mail click-through rates and a corresponding increase in email revenue relating to the products recommended by Personalize. To personalize our customer experience further, we are now extending the use of Personalize to additional areas including our website.

Sam Bain, MECCA eCommerce & CRM Director

Proud digital partner to some of the biggest names in sport, Pulselive create experiences sports fans can't live without; whether that's the official Cricket World Cup website or the English Premier League's iOS and Android apps.

"We're focused on how we can use data to personalise and enhance the online fan experience for our clients through the Pulselive Platform. With Amazon Personalize, we're now providing sports fans personalised recommendations enabled by machine learning. We don't consider ourselves machine learning experts, but found Personalize to be straight forward and the integration was complete in a few days. For one of our clients, a premier European football club with millions of fans globally, we immediately increased video consumption by 20% across their website and mobile app. Their fans are clearly embracing the new recommendations. Leveraging Amazon Personalize, we will be able to further push the limits in building data driven 1-to-1 personalised experiences for sports fans everywhere."

Wyndham Richardson, Managing Director & Co-Founder - Pulselive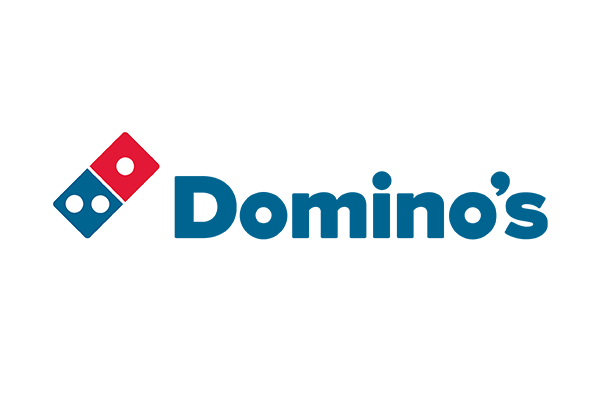 Domino's Pizza Enterprises Ltd (DPE) is one of the largest pizza businesses in the world; their vision is to be the leader in deliveries in every neighborhood.

"The customer is at the heart of everything we do at Domino's and we are working relentlessly to improve and enhance their experience. Using Amazon Personalize, we are able to achieve personalization at scale across our entire customer base, which was previously impossible. Amazon Personalize enables us to apply context about individual customers and their circumstances, and deliver customized communications such as special deals and offers through our digital channels."
Allan Collins, Group Chief Marketing Officer - Domino's Pizza Enterprises
Blog posts & articles
Introducing recommendation filters in Amazon Personalize
June 8, 2020
Vaibhav Sethi and Adam Ta
Pioneering personalized user experiences at StockX with Amazon Personalize
June 3, 2020
Sam Bean and Nic Roberts II
Check out the product features
Easily build sophisticated personalization capabilities into your applications

Learn more

Sign up for a free account
Instantly get access to the AWS Free Tier.
Sign up
Start building in the console
Get started building with Amazon Personalize in the AWS Console.

Get started