Adopting the AWS Cloud can provide you with sustainable business advantages. Supplementing your team with specialized skills and experience can help you achieve those results. The AWS Professional Services organization is a global team of experts that can help you realize your desired business outcomes when using the AWS Cloud. We work together with your team and your chosen member of the AWS Partner Network (APN) to execute your enterprise cloud computing initiatives.
Our team provides assistance through a collection of offerings which help you achieve specific outcomes related to enterprise cloud adoption. We also deliver focused guidance through our global specialty practices, which cover a variety of solutions, technologies, and industries.

Customers
Hundreds of the world's leading enterprise and public sector organizations rely on AWS Professional Services to help deliver their cloud initiatives.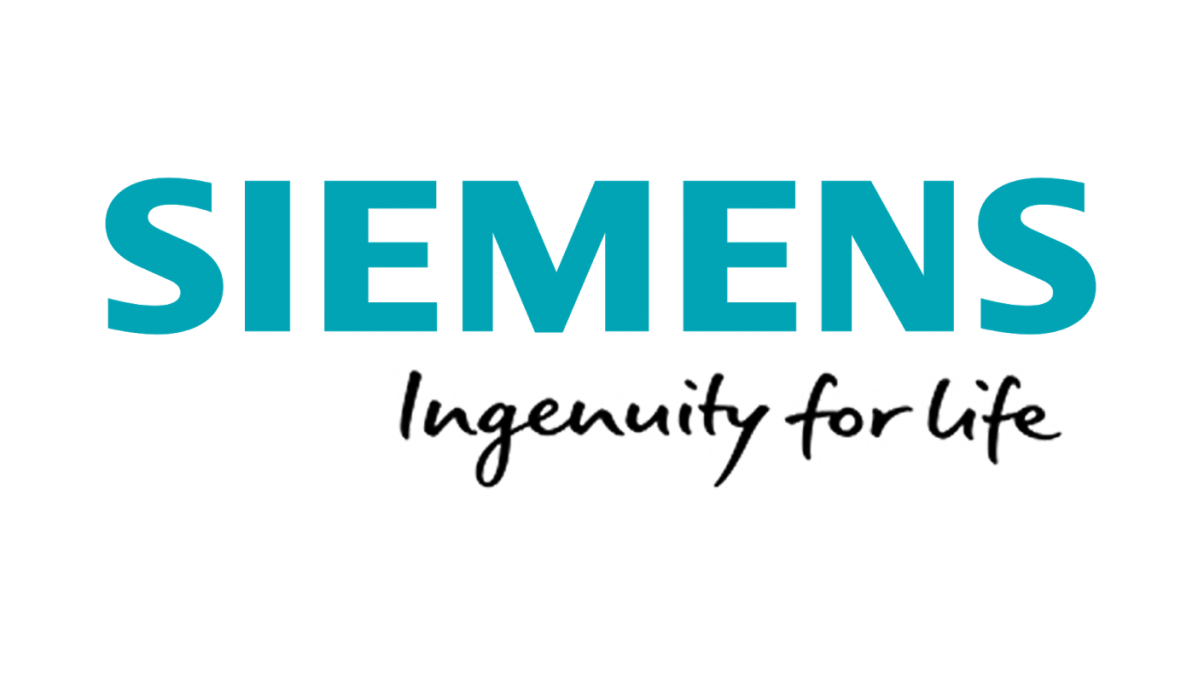 "Without the efforts and diligence of the AWS Professional Services team, we would not have been able to meet our objectives effectively. The AWS Professional Services team bringing forward unique ideas, specifically the GameDays, Runbooks, change management, Zero Touch process, and EBA parties, were paramount in helping us getting to the finish line. These concepts are now regularly used throughout the SAP Concur technology teams and the vernacular of 'GameDays' and 'EBAs' are regularly used throughout SAP Concur to get tasks accomplished."

Drew Ste. Marie, Principal Program Manager, SAP Concur
"We worked with AWS Professional Services to develop a prototype for our more than 200 locations to make more accurate purchase orders by analyzing daily forecasts. The AWS Professional Services teams held discovery and design workshops to share best practices of data lakes on AWS and built a reusable data ingestion and transformation framework to develop a centralized data platform. Our teams are now spending 70 percent less time on infrastructure management and will be able to increase their forecasting accuracy for our freshly baked menu items."
Ba Linh Le, Chief Financial Officer, SecondCup

Canva Works with AWS Professional Services to Augment Security with Data Lake
"We have better security situational awareness thanks to AWS Professional Services. We know in real time what is currently going on and what has transpired."
Moe Abbas, Cloud Platform Lead, Canva

"AWS Professional Services has been at the heart of our transformation with our teams. They have bought their technical expertise and their culture to help change the culture at NAB and they have also brought us their delivery methodology to help us move at scale. They have helped us work through the strategy and the delivery plan for our mass migrations. The AWS Professional Services team has been fantastic."
Paul Roney, General Manager, Technology Platforms, National Australia Bank
"My experience with AWS Professional Services was that they were ready to act fast. They brought expertise, experience to my organization when we needed it. I appreciate the access to expert resources, the speed to engage and onboard. AWS Professional Services knows our environment well and has provided continuity throughout their engagements."
David Bigham, Vice President, Information Technology Infrastructure, Whole Foods Market
"There was a shift in our organizational culture and we were able to adapt to the new operational model proposed by AWS Professional Services. Our key to success was being able to identify the advantages beforehand. In this framework, what gave the most sense to the cloud was the agility we gained in our internal processes."
Luis Lenkiewicz, CIO, Edenor
Offerings
AWS Professional Services' offerings use a unique methodology based on Amazon's internal best practices to help you complete projects faster and more reliably, while accounting for evolving expectations and dynamic team structures along the way. AWS Professional Services offerings help you achieve specific outcomes related to enterprise cloud adoption. Each offering delivers a set of activities, best practices, and documentation reflecting our experience supporting hundreds of customers in their journey to the AWS Cloud.

Specialty Practices
In addition to our offerings, AWS Professional Services provides global specialty practices to support your efforts in focused areas of enterprise cloud computing. Specialty practices deliver targeted guidance through best practices, frameworks, tools, and services across solution, technology, and industry subject areas. Their deep expertise helps you take advantage of business benefits available with the AWS Cloud.
Solution Practices

Analytics

Modernize your data infrastructure and get the most value from your data by using AWS services.

Application Migration

Automate and accelerate the migration of applications to AWS.

Application Modernization

Innovate, increase business agility, and reduce costs by refactoring, rearchitecting, and modernizing your applications, including legacy mainframe applications.

Artificial Intelligence & Machine Learning

Leverage machine learning and data science expertise and best practices to accelerate business transformations.

Cloud Strategy and Operations

Achieve organizational change and tangible business outcomes from adopting the AWS Cloud.

Contact Center

Accelerate the migration of legacy contact center infrastructure to the AWS cloud with Amazon Connect.

DevOps

Accelerate DevOps by leveraging automation, Continuous Integration and Continuous Delivery, and engineering best practices.

FinOps

Implement best practices, automation, and recommendations optimized for the cloud for financial management processes.

High Performance Computing

Use High Performance Computing to increase the speed of research and reduce time-to-results for resource intensive workloads.

Internet of Things

Connect devices to the AWS Cloud by leveraging purpose-built managed services for IoT.

Mainframes

Confidently move your critical mainframe workloads to a secure and scalable cloud environment, and modernize legacy applications.

Management & Governance

Deploy automated, robust, agile IT operations and governance capabilities optimized for the cloud.

Purpose-built Databases

Choose and deploy the right AWS purpose-built database service to meet your application's unique requirements for functionality, performance, and scale.

Quantum Computing

Accelerate use of quantum technologies in products and operations leveraging the Amazon Quantum Solutions Lab.

Robotics

Simulate, test and deploy robotic applications in the cloud at scale.

Security Assurance Services

Get help from veteran auditors (PCI-QSA, HITRUST CCSFPs, and more) to remove compliance blockers.

Security, Risk and Compliance

Develop the confidence and technical capability to migrate your most sensitive workloads to the AWS Cloud.

Sustainability

Support sustainability initiatives such as carbon reporting, supply chain and building operations through AWS and emerging technology.

Technology Practices

Microsoft on AWS

Build, deploy, scale, and manage Microsoft applications quickly, easily, more securely and more cost-effectively with AWS.

SAP on AWS

Move faster, operate more securely, and save substantial costs by running your SAP environments on the AWS Cloud.

Oracle on AWS

Use AWS to launch entire Oracle enterprise software stacks and build enterprise-grade applications with database and middleware software from Oracle.

Industry Practices

Financial Services

Use the AWS Cloud to strengthen security, and lower costs while increasing agility and improving customer experiences.

Media & Entertainment

Use the AWS Cloud for ingesting, storing, computing, processing, distributing, and analyzing video, audio, and digital media content.

Healthcare & Life Sciences

Work with AWS for everything from basic storage to clinical information systems and high performance computing.

Automotive

Use the AWS Cloud to provide secure, highly available services that support evolving industry requirements from supply chain agility to connected vehicles.

Energy & Oil and Gas

Use the AWS Cloud to enable business innovation across multinational offices and far-flung field locations in a secure, reliable manner.

Manufacturing

Use the AWS Cloud to develop smart, connected products and services and drive efficiencies throughout your operations.

Telecom

Use cloud-based telecommunications solutions from AWS to accelerate innovation, add agility, and scale with confidence.

Technology

Use the AWS Cloud to accelerate software and hardware innovation with secure, cloud-native capabilities.

Consumer Products

Enable end-to-end supply chain visibility, single view of customers, and operations capabilities across Consumer Packaged Goods, Retail, Travel and Hospitality.

Public Sector

Use the AWS Cloud to more effectively reach your constituents and better achieve your core mission.
Working with AWS Partners
Moving to the cloud requires knowledge, tools, and alignment of your business and IT strategy. Strong collaboration between customer teams, AWS Partners, and the AWS Professional Services team consistently produces impactful enterprise business outcomes. Combining the broad range of consulting services and software available from AWS Partners with focused support from AWS Professional Services provides you with the breadth of skills and resources needed to best realize the potential of the AWS Cloud.

AWS Prescriptive Guidance
Amazon Web Services (AWS) Prescriptive Guidance provides time-tested strategies, guides, and patterns to help accelerate your cloud migration, modernization, and optimization projects. These resources were developed by AWS technology experts and the global community of AWS Partners, based on their years of experience helping customers realize their business objectives on AWS.