ASEAN Foundation Improves Data Sharing with SAP on AWS
By implementing SAP Business One HANA on AWS, the ASEAN Foundation has enabled remote budget approvals and more accurate report generation from any connected device. The nonprofit is dedicated to promoting regional awareness and development among youths in ASEAN's member nations. It uses SAP on AWS for all its accounting, financial, payroll, and procurement functions.


The use of SAP on AWS is certainly a plus point because it shows we have proper internal controls in place."

Ninik Rahayu
Head of Operations, ASEAN Foundation

Uniting ASEAN Nations with a Shared Sense of Purpose
Since its founding in 1967, the Association of Southeast Asian Nations (ASEAN) has become a prominent driver of economic growth and social progress among its 10 member nations. Three decades later, leaders recognized the need to further unite its members through a shared sense of purpose, and they launched the ASEAN Foundation.
Based in Jakarta, the foundation aims to build a cohesive and prosperous ASEAN community. Its projects range from regional forums to scholarship grants and more, covering four thematic areas: arts and culture, community building, education, and media. The foundation has implemented more than 20 long-term initiatives since 2014, impacting over 17,000 youths across ASEAN nations.

Lean Staffing Model with No Dedicated IT
As a registered nonprofit, the ASEAN Foundation has a lean staffing model, carrying out its programs with just 18 employees. The foundation has outsourced IT management since its inception and has no dedicated IT resource or department. Finance and accounting staff were using an offline version of QuickBooks for data entry and running reports.
Donors to the ASEAN Foundation include major governments and corresponding agencies such as the European Union and USAID. These organizations demand a high level of transparency and detail in reports circulated regularly, often monthly. Such reports include thorough financial documents showing actual spending versus budget on a line-item basis.
The ASEAN Foundation wanted to increase automation to reduce the report-creation burden on its staff and eliminate manual data entry errors. It also sought to bring project data online to facilitate remote working. Its leadership team identified SAP as their enterprise resource planning (ERP) system of choice and approached the SAP regional team to introduce an implementation partner.

Bringing Program Data Online with SAP in the Cloud
At the recommendation of SAP Asia, in 2019 the ASEAN Foundation began working with Sterling Team, an SAP Gold Partner, to design a blueprint for its SAP Business One system. Sterling Team presented options for running SAP Business One HANA on local servers or the cloud. The foundation chose to run SAP Business One HANA on the AWS Cloud for the ability to integrate and store data from procurement to payment online. By taking advantage of SAP Business One HANA on AWS, the executive director, project managers, and head of programs can do budget approvals on the go, which is important because these individuals are often traveling.
AWS has been running SAP workloads since 2008, longer than any other cloud provider, and continues to add and amend its SAP offerings according to customer feedback. ASEAN Foundation now has the flexibility to bring new workloads and resources onto its SAP system at any time. With AWS, the foundation can choose from the broadest selection of SAP-certified, cloud-native instance types to right-size workloads and optimize price-performance ratios.
The foundation secured funding from TechSoup to implement SAP Business One HANA on AWS, launching the system in January 2020. Sterling Team took on a managed services provider role, handling customization and technical issues related to SAP Business One HANA on behalf of the foundation. "Sterling Team has been very helpful, starting with the blueprint phase, and it continues to offer us valuable technical advice," says Ninik Rahayu, head of operations at the ASEAN Foundation.

Enabling Remote Work and Budget Approvals
The day-to-day management of SAP Business One HANA is handled by Rahayu and her colleagues, each of whom have multiple other organizational responsibilities but no technical background. "SAP on AWS is a user friendly application that we can access from any device, even our mobiles. This really saves us a significant amount of time," she says. Since migrating to SAP on AWS, ASEAN Foundation has always closed its monthly books on time and has never missed a payment.
As part of the foundation's oversight, project expenditures require multiple layers of approval. Before SAP on AWS, this process included printouts of purchase orders and requisitions. Documents would sometimes sit on the director's desk for up to a week while she was traveling, which held up disbursement of funds and progress on projects. Management can now approve documents on their mobile devices, with approvals often taking place the same day as requisitions. Employees can also enter data and run reports remotely, which has been especially helpful throughout 2020, when most staff were working from home.

Improved Accuracy with Integrated Data Functions
With SAP Business One HANA on AWS, the ASEAN Foundation has brought its core reporting system online and eliminated data silos. Previously, employees would extract data from QuickBooks and create a Microsoft Excel spreadsheet for each report, a tedious task that was prone to error. Now, the foundation's finance, accounting, procurement, and payroll data is all stored and integrated in SAP Business One HANA, and reports can run with the click of a button.
It also has the ability to customize reports to accommodate the evolving needs of the business and specific donor requests. Staff simply alert Sterling Team of their requirements, and it adds a new report to their SAP dashboard. Month-end reports, formerly a dreaded multiday task, can now be completed in a matter of hours. Reports from previous months are locked to maintain the integrity of their data, thereby ensuring that existing financial documents cannot be inadvertently accessed or altered during data entry.
Furthermore, personal data on employees such as historical salaries, résumés, and medical claims is also highly protected on the AWS Cloud. Working with Sterling Team, the ASEAN Foundation has created an employee database in SAP Business One HANA, following AWS best practices for security and role-based segregation policies. Employees have access to data based on the principle of least privilege.

Streamlined Compliance, Enhanced Internal Controls
Compliance tasks will also be simplified with SAP on AWS. The foundation is audited every year by an external firm, which has indicated that its audit in 2021 will be more straightforward than in previous years. "The auditor won't have to go through all our documents in 2020, but instead can just open SAP and examine our business processes in the system," Rahayu says. "All of us will save time and effort."
Each year, the ASEAN Foundation seeks to attract more donors to fund new and existing projects. Donors typically send lengthy documents that the foundation must complete, disclosing details about its projects as well as financial, administrative, and technology processes. Rahayu says, "The use of SAP on AWS is certainly a plus point because it shows we have proper internal controls in place."

---
About ASEAN Foundation
The ASEAN Foundation is a nonprofit dedicated to building regional identity among the 10 members of the Association of Southeast Asian Nations. Founded in 1997, the foundation conducts a series of youth-focused projects related to education, arts and culture, media, and community building.

Benefits of AWS
• Enables remote approval of budgets and spending requests
• Improves accuracy and reduces time required for report generation
• Streamlines compliance and improves transparency
• Integrates data from finance, accounting, procurement, and payroll systems
• Positions the foundation as a secure, modern entity, potentially attracting more donors
• Obtains budget approvals in 1 day versus 1 week
---
AWS Services Used
SAP on AWS
On top of the cost and operational benefits, migrating your SAP systems and data to AWS unlocks a new realm of possibilities.

More Resources
AWS Customer Success Stories
Organizations of all sizes use AWS to increase agility, lower costs, and accelerate innovation in the cloud.
Fix This
Dive deep into customer stories on the Fix This podcast to discover everything from the importance of tracking sharks to exploring AI-driven art.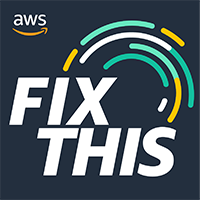 Get Started
Organizations of all sizes across all industries are transforming and delivering on their missions every day using AWS.
Contact our experts and start your own AWS Cloud journey today.