MSA Creates Life-Saving Solutions Using AWS Services
Global safety equipment provider MSA wanted to help its clients derive more value from their safety equipment and to help protect clients' workers and work sites with innovative web and mobile applications. To do this, the company created Safety io to deliver cloud-hosted safety tools and data so that MSA could understand and resolve customer safety challenges. As a new subsidiary of century-old MSA, Safety io needed an agile environment to facilitate innovation.
By working with Amazon Web Services (AWS) and using services like AWS IoT Core, which helps organizations easily and securely connect Internet of Things (IoT) devices to the cloud without managing infrastructure, Safety io saved on the cost of its infrastructure and minimized the need for internal support for its cloud-based safety solution. As a result, the company has been able to focus on customer-centric innovation and development, resulting in hundreds of new and deeper customer relationships as well as tens of thousands of safety assets under management.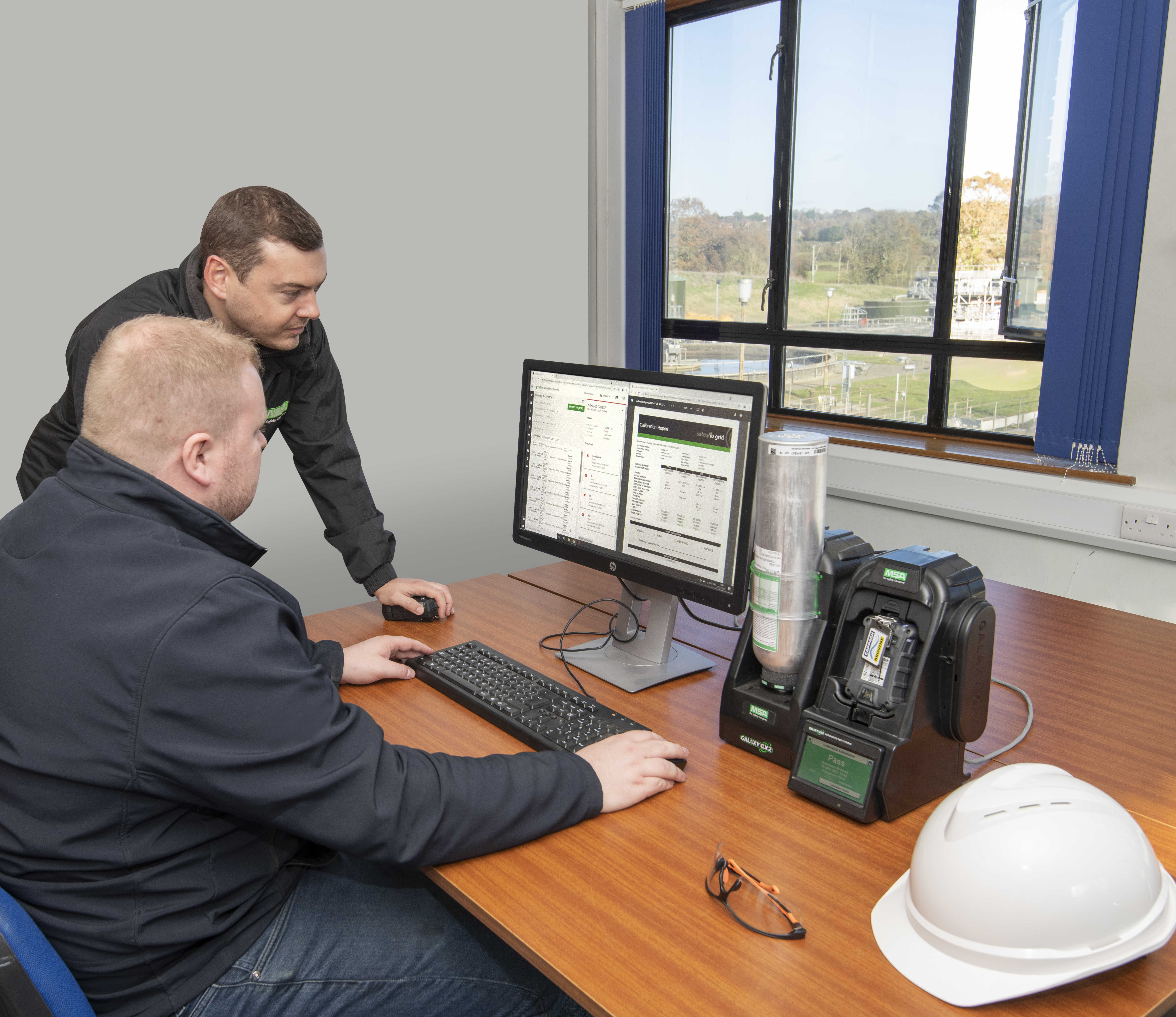 We can reach our innovation goals more quickly using AWS services rather than developing everything in house."

Heiko Will
Chief Technology Officer, Safety io

Reducing Internal Maintenance Using AWS Services
Established in 1914, MSA develops, manufactures, and supplies safety products to protect people and facility infrastructures around the globe. In 2018, its subsidiary Safety io was born out of desire to help customers achieve the best outcomes—and thus help save lives—using data alongside physical equipment. Because MSA existed long before cloud technology, Safety io faced the special challenge of managing an entrepreneurial initiative within a traditional organization. From the beginning, Safety io wanted to create a cloud-based safety solution that incorporated MSA's hardware. It had recently started building a solution internally when AWS announced a new service. "AWS IoT Core matched our use case 100 percent," says Heiko Will, chief technology officer at Safety io. "It saved us a ton of work because we didn't need to build the architecture ourselves."
In a matter of weeks, Safety io transitioned its internal build to AWS IoT Core. Using AWS IoT Core and AWS IoT Device Management—a service for registering, organizing, monitoring, and remotely managing connected devices at scale—Safety io could focus on customer-facing, value-driving software feature development without needing to build up its own infrastructure. "The majority of our employees are software developers, user experience designers, and quality engineers who really care about making a difference," says Will. "We're a safety company that implements safety features to help protect or even help save our customers' lives every day. Using AWS services, we don't need to focus on building up infrastructure, which other folks are much better at."

Facilitating Innovation and Growth
Safety io offers three solutions that rely on AWS services: the Grid, for industrial safety, like gas detection; FireGrid, for the fire service market; and an industrial IoT solution for fixed commercial infrastructure. Its newer products are completely serverless, using AWS Lambda—a serverless, event-driven compute service that lets developers run code without provisioning or managing servers—and AWS Fargate, which is a serverless compute engine that lets organizations focus on building applications without managing servers. By transporting data from safety devices to the cloud, Safety io can create life-saving technology that pairs well with MSA's safety equipment. For example, Safety io offers technology that sends a notification if a firefighter is running out of breathing air or has stopped moving. The breathing apparatus notifies the firefighter locally of current air levels, and the FireGrid tools developed by Safety io provide proactive notifications to on-scene management personnel, increasing the overall level of protection afforded by the MSA equipment. "We introduced self-contained breathing apparatuses and portable gas detectors around 100 years ago, but we weren't able to extract data logs and present them in a way that has been as impactful," says Matt DeLorenzo, business director at Safety io. "Manual data downloads and local monitoring accountability systems never had the level of adoption or value that we can drive today with our cloud-hosted solution."
Using AWS services, Safety io saved on the cost of its infrastructure compared to building the solution internally. One tangible result of these cost savings is customer growth. "In the past 2 years, we've seen tremendous growth in our customer and subscription base," says Will. "With every new subscription, we're getting more into an economy of scale and improving our margins because the AWS cost doesn't scale linearly." The company can also minimize the amount of time that employees need to maintain the solution because of support from AWS. Instead of solution maintenance, Safety io employees can focus on innovation in their areas of expertise, which adds the most value to customers, and the company benefits from AWS innovations as new features and services become available. "We can reach our innovation goals more quickly using AWS services rather than developing everything in house," says Will. "We can focus on safety feature innovation while AWS helps us by innovating within AWS IoT Core and other features."
The company's technology also gives its customers the opportunity to focus on what they do best. For example, FireGrid reduces the amount of paperwork that firefighters need to do. Data from an incident is available in the cloud, so firefighters don't need to download it or manually document an incident when they return to the fire station. Additionally, the Grid saves management teams in industrial environments 60–90 percent of the time that they used to spend on compliance testing and paperwork for portable gas detection devices. "The places and people that the industrial management teams oversee are very unpredictable, so it's incredibly meaningful and powerful to give them peace of mind while reducing the complexity of their days," says DeLorenzo. "Our customers are so excited because they can save so much time and effort, all while driving greater safety awareness, accountability, and performance."

Using Data Analytics to Shape the Future
To continue innovating, Safety io plans to invest further in data analytics and predictive maintenance so that it can use data to anticipate customer needs and direct future development. By knowing in advance that a device might need service, Safety io's customers can better prepare by using a spare device and reduce the cost of ownership by minimizing urgent repair calls.
Safety io also plans to continue building on the efficiency and innovation gains that the company has seen by using AWS services from the beginning. "We are always amazed at how much scale AWS provides us, and that value will only increase over time as we introduce new IoT safety devices into our safety systems," says Will.
---
About MSA
MSA is a developer, manufacturer, and supplier of safety equipment that protects people and facility infrastructures. Its subsidiary Safety io provides data to help prevent life-threatening situations and maximize the functionality of MSA's safety devices.

Benefits of AWS
Saved on infrastructure costs compared to an internally developed solution
Achieved an economy of scale with growing customer and subscription base
Focused more employee time on innovation and development
Improved customer efficiency with paperwork and compliance tasks

---
AWS Services Used
---
Get Started
Organizations of all sizes across all industries are transforming their businesses and delivering on their missions every day using AWS. Contact our experts and start your own AWS journey today.