Container Solutions
Tooling and infrastructure solutions for DevOps practitioners
Containers are a method of operating system virtualization that allow you to run an application and its dependencies in resource-isolated processes. Containers allow you to easily package an application's code, configurations, and dependencies into easy to use building blocks that deliver environmental consistency, operational efficiency, developer productivity, and version control. Running containers in the AWS Cloud allows you to build robust, scalable applications and services by leveraging the benefits of the AWS Cloud such as elasticity, availability, security, and economies of scale. You also pay for only as much resources as you use.

The Container solutions showcased here are part of Solution Space, an AWS website that includes solutions that are based on architectures validated by AWS, include a combination of AWS services and APN Partner technologies, can be deployed quickly with solution accelerators like AWS Quick Starts, and feature optional consulting offerings to accelerate your cloud transformation.
Kubernetes solutions
Based on the most recent data from the Cloud Native Computing Foundation, we know that AWS is the leading environment for Kubernetes, with 57% of all companies who run Kubernetes choosing to do so on AWS. Amazon EKS simplifies the process of building, securing, operating, and maintaining Kubernetes clusters, and brings the benefits of container-based computing to organizations that want to focus on building applications instead of setting up a Kubernetes cluster from scratch.

Deploy and manage a fully supported Kubernetes environment on Amazon Web Services (AWS) with Heptio Kubernetes Subscription (HKS).
Keep Reading »
Red Hat OpenShift on AWS
As organizations shift from monolithic applications to microservices to improve application development, they often experience difficulties in implementing effective DevOps processes. Red Hat OpenShift Container Platform was designed to enable organizations to easily develop, deploy, and manage both traditional and cloud-native applications across on-premises and cloud environments.

Red Hat OpenShift Container Platform enables organizations to develop, deploy, and manage existing, container-based applications across their on-premises and cloud environments.
Keep Reading »
Browse consulting offerings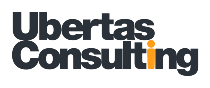 Design, deploy, and manage Red Hat OpenShift containerized environments.
Keep Reading »