Startups like Airbnb, Stripe, Lyft and Slack run their infrastructure in the Amazon Web Services (AWS) Cloud. They've been able to grow and innovate quickly and they've changed the world leveraging our technology.
At AWS, we've had the unique opportunity to witness and support the evolution of those small teams to superheroes. Now, we want to take a moment to celebrate them, giving you a sneak peak into their fast-paced world.
---
---
AWS Startup Stories* is a pilot season of six business podcasts that features some of the brightest stars of the UK startup scene, who will tell us how they got their businesses off the ground.
Each podcast is accompanied by a cheat sheet that gives a quick overview of the AWS services used by the guest and contains links to further reading on key topics like Cost Optimisation, Autoscaling and more.
Download all cheat sheets here.
*AWS Startup Stories is a special exclusive feature published on the AWS Podcast channel. You can subscribe to the entire channel via iTunes and Sticther, and you'll receive alerts for all content posted there, including the tech talks hosted by Simon Elisha, Head of Solutions Architecture ANZ. Check them out, they're a great way to stay up to date with all the most recent AWS updates and announcements!
To subscribe to Startup Stories only, submit your details here.

In addition to the podcast series, you can find more interviews with startup founders in our very special eBook featuring 25 original interviews from 25 entrepreneurs. Learn more about the series and guest stars here.

---
If you are an AWS customer who has lessons to share with fellow entrepreneurs, we want to hear from you. Tell us a bit more about who you are by completing this survey and we will be back in touch if the right opportunity comes along. Some of the work we've done with customers includes the Startups on Air video series, This is My Architecure, blog pieces on the AWS Startups Blog, full case studies on our Startup Success Stories webpage, plus speaking opportunities at events, press articles and more!
Not an AWS customer? Not a problem - get in touch if you are interested in speaking to an AWS representative about your cloud provider requirements and someone will be in touch.

Get in Touch!
Case Studies
Check out our library of over 100 startup customer case studies, where you can find best practice advice for your business, architecture diagrams and more. Read More »
AWS Startup Stories: the eBook
Access 25 original interviews from 25 startup founders. Download the eBook »

---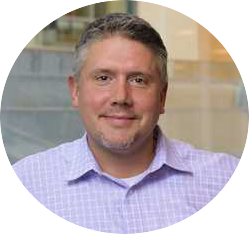 Darren Mowry,
Head of Startup Business Development and Venture Capital at AWS EMEA
---
Tessa Cook,
Co-founder & CEO of OLIO

Tessa is a farmer's daughter from North Yorkshire, who spent her childhood working on the farm and gaining an early appreciation for the meaning of hard work. After graduating with a first class degree in Social & Political Sciences at Cambridge, Tessa began her professional career as a Strategy Consultant with Boston Consulting Ggroup. Since then she has had over 15 years' experience as a Managing Director in a variety of global digital businesses in media, retail and financial services. In February 2015 Tessa Co-Founded OLIO with Saasha Celestial-One who she had met whilst studying for her MBA at Stanford University.
Tom Blomfield,
Co-founder & CEO of Monzo

Tom previously founded GoCardless, a fintech startup that has gone on to raise $25m. In 2013, he was nominated as one of the Top 5 Entrepreneurs Under 30 by the European Commission. He gives talks regularly about the future of banking and fintech.
Darren Westlake,
Co-founder & CEO of Crowdcube

Named by Debrett's as one of Britain's 500 most influential people in 2015, Darren Westlake is co-founder and CEO of Crowdcube – the world's first investment crowdfunding platform.
A serial entrepreneur with more than 20 years' experience in the internet and telecoms industries, Darren launched and exited two companies before starting Crowdcube with Luke Lang in February 2011. In 2016 Darren was named by CityAM as one of its top 100 influential leaders in fintech and has been named by Debrett's as one of Britain's 500 most influential people two years running.
Robin Klein,
Founding Partner at VC fund LocalGlobe

Prior to LocalGlobe, a seed-focused venture capital fund, Robin was a Venture Partner at Index Ventures from 2010 until 2015.He has made over 100 early stage technology investments in the UK, US, Europe and Israel. His investments include Adzuna, Citymapper, Graze, MOO, Secret Escapes, Transferwise, Zoopla. He has also sat on on public company boards including MoneySupermarket and Zoopla. Robin is on the Tech City Advisory board and an advisor to Silicon Valley Bank.Prior to becoming an active and full time investor he built and sold 3 businesses, the last of which was the Innovations Group in 1995. Innovations conducted the first eCommerce transaction in the UK in May 1995.

Hal Watts,
Co-founder & CEO of Unmade

Hal Watts is the co-founder and CEO of London-based fashion-technology company Unmade. Alongside fellow founders Kirsty Emery and Ben Alun-Jones, Watts realised the untapped potential of industrial knitting machines whilst researching performance sportswear in the run up to the 2012 Olympics. Combining their programming and engineering skills, the trio and developed a new way to control the machines. What began as a consultancy project for UK Sport grew into an innovative business idea, and Unmade was launched in 2013 with the mission to create a more responsive, efficient and responsible fashion industry.
Prior to Starling, Anne was Chief Operating Officer of Allied Irish Banks Plc and Head of EMEA, Global Transaction Banking across 34 countries for RBS and ABN AMRO. She has more than 30 years experience in banking, having begun her career at Lloyds Bank, before moving on to Standard Chartered Bank and then UBS in Zurich.
Anne holds a BSc in Computer Science and Chemistry, an MBA and is a Fellow of the Chartered Institute of IT.
Recently Anne was recognised as one of the Global Power Women in FinTech.

---
Andrew Thompson is currently VP Engineering at Yoyo Wallet where he manages a team of 25 engineers, product mangers and designers. He previously co-founded of a machine learning startup and was VP Engineering & Growth for startups in Vancouver and London across fintech, social and medical products.

Will Bentinck has co-founded or helped scale several commercial and social enterprises, usually with a focus on employment or education, or both. At Makers Academy, he works with tech employers large and small to help them attract, select and retain top software engineers. He's previously consulted with companies and candidates to improve recruitment processes and help people into jobs they love. He also chaired the Education subgroup of the Tech London Advocates; sat on the boards of EdTech UK, BCS Entrepreneurs, UnLtd SEE Change and Learning Futures; coaches at a variety of startup accelerators; and was one of 100 young people invited to the UN to tackle the global youth employment crises

Clementine Lalande,
CFO & COO of Once

Clémentine is an entrepreneur who has helped scaling various social & commercial ventures. She is currently COO/CFO at Once, a mobile app who breaks the rule of online dating. Before Once, she developed seed impact investing funds for social businesses in developing countries like Brazil, Uganda or Haiti. She was also an Investment Director for Idinvest in Paris in their Smart City venture fund. Prior to this she was a Project Leader at Boston Consulting Group for large industrial clients in Europe. She is mentoring young entrepreneurs in the development of their social & commercial ventures. Clémentine holds a Msc Engineering from Centrale Paris & TU Berlin.
---
Each podcast is accompanied by a cheat sheet that gives a quick overview of the AWS services used by the startups and contains links to further reading on key topics to help you get started.
Receive access to other exclusive content and be the first to hear about AWS events, webinars, announcements and other news.
Having a scalable idea is a dream of any startup founder. But with multiple markets and countries to consider, putting that idea into action is a whole new ballgame. Hear how startup success Once, a dating app with a unique approach, nailed its global strategy, and how it's approaching growth with 11 countries and counting.

---
There are a number of programmes around Amazon that can help your business grow.
---