AWS builders talk a lot about "customer obsession," one of Amazon's
16 Leadership Principles
, but until you're in the trenches of the Day One work culture here, you might erroneously dismiss "customer obsession" as nothing more than corporate speak.
Arguably the most coveted of all the Leadership Principles, there's no better place to hear customer obsession in practice than at re:Invent, AWS's annual flagship cloud learning conference in Las Vegas. There, the Life at AWS team caught up with AWS employees—known as builders—about their take on customer obsession and how it applies to their day-to-day work. Here's what they had to say.

---
"At the end of the day, we don't do what we do because technology's cool. I mean, of course it is, but we want to solve problems that are relevant to the real world. And so getting to to work with the customer and discover what matters to them and really work backwards from that, it feels more like we're solving real problems."
Grey Newell
solutions architect
Atlanta, Ga.

"I think the customer obsession and working backwards from customers is something we literally start our day and end our day with. Even the other Leadership Principles like earn trust, deliver results—they're all an inference of customer obsession because when you are obsessed for your customers to deliver them the right outcomes, you build relationships on trust, you deliver outcomes, and you dive deep into what their challenges are. I feel personally that customer obsession is like the super set (of) all the Leadership Principles."
Aashmeet Kalra
principal solutions architect
San Francisco, Calif.

"With customer obsession, we work or we align our working methods with customers' needs. We work backwards from customer requirements. At re:Invent, we see all these features being actually launched ... and it all started by working backwards from customers' requests to make these features available to them."
Gurpreet Anand
solutions architect
Herndon, Va.

"The technologies we're working on are really transformational for customers, and getting to see what customers build with them is inspiring. For example, Nationwide Children's Hospital is using services like AWS Step Functions to perform compute-intensive cancer sample analysis to better diagnose and treat children's cancer. I love speaking with customers and hearing about the incredible products and systems they build with AWS."
Emily Shea
head of application integration go-to-market
London, U.K.

"There is an enormous opportunity at AWS to work with our customers to really create some very innovative solutions that help in every aspect of business that you can imagine. Before I came to AWS, I didn't realize the breadth and depth of the solutions that we have available, and I also didn't realize how big our partner network was and how our partners really help our customers to innovate and deliver those solutions. The people I work with are super intelligent, super creative—the best people you could ever work with. ... AWS is such an innovative company. We really walk the walk and talk the talk when it comes to being customer-obsessed in all things we do, and I think that's really important."
Elizabeth Burton
senior partner marketing manager
Kentucky

"A customer might come up with a requirement and say, 'I want to go use this service,' which might not be the best service. We are so customer obsessed that if it's not the right one, we call it out and say this is not the right path you should be taking. So that's where all the (Leadership) Principles of earning trust, bias for action, insist on the highest standards—they all come together as part of customer obsession."
Maninder Kaur
artificial intelligence/machine learning specialist, strategic accounts
Bellevue, Wa.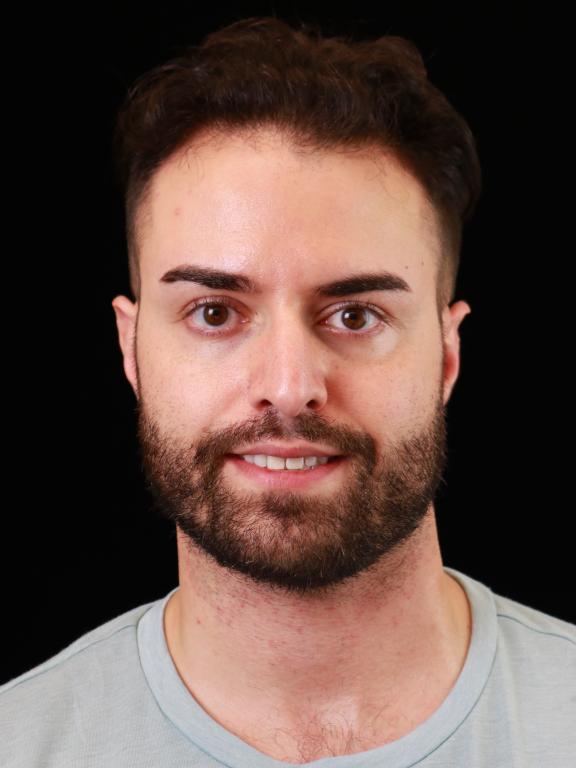 "All of our products and services start with something called a press release and FAQ (frequently asked questions). We basically are imagining what our customers are saying and feeling about the service or product, and we anticipate questions they're going to ask. All of this helps us shape the product and helps us anticipate the customer needs. It's part of our customer obsession. The bottom line is we're working backwards from our customers, and we really mean it when we say working backwards—we want to make sure we're building the right thing always. ... "I get so much fulfillment when I'm working directly with a customer and they've been stuck on something. They're so grateful. I can see their expression and their gratitude for helping them in their journey using the cloud and learning new skills. And beyond that, seeing our customers implement solutions that can make their employees' lives safer, easier, and more productive—it's just so rewarding, it's profound."
Laith Al-Saadoon
principal prototyping architect
Houston, Texas

"The first time I read the Leadership Principles, I thought, 'this is interesting, this is a new approach.' And I can honestly say at least once every day, I hear one of those Leadership Principles guide our decisions in a meeting such as, 'oh, we can't do that because it's not customer obsessed, or we need to do it this way because this is customer obsessed.' We live by those Leadership Principles—they're ingrained in the whole culture of where we work and I love it."
Donna England
solutions architect
Charlotte, N.C.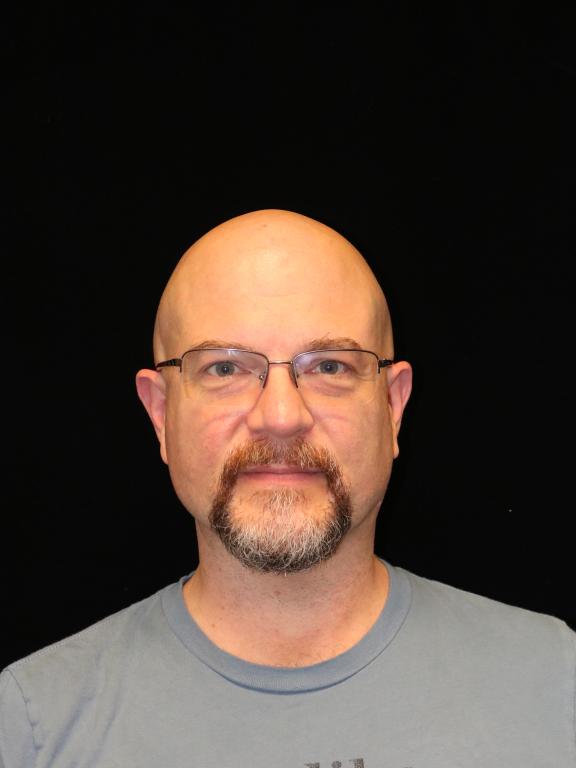 "My favorite thing to do is to help customers build the things that meet their business objectives. One of the things that I love about being here at AWS is the fact that we want to be a business partner and we want to help the customer succeed because we want to be in it for the long haul. We're not in here for short-term financial wins—we want to see them be successful and in turn we'll be successful as well. "If you just look at the stream of product announcements that come out every year at re:Invent, every single one of those is coming from customers. ... Through that, we either add new features or we develop, outright, whole new services. We're innovating more and more for our customers and helping them simplify their journey."
Andy Hopper
area principal solutions architect
Atlanta, Ga.

"I think the single most important focus is ensuring that the things we launch meet the high expectations of our customers—it's one of the most important (principles) that we have. We like to say that we're customer obsessed and we work backwards from customers, and that's true when we try to figure out what we should launch next, but it's also true when we figure out how we should think about security. There's never any misalignment between what customers expect of us and what we try to accomplish."
Sander Demeester
principal security engineer
Vancouver, B.C.

"I have to say this is my favorite role of my career and it's because I get to talk to some of AWS's biggest customers and we get an opportunity to really make a difference in their day-to-day. We get a chance to help them create something that they didn't know was was possible. ... I've had a career in tech now for 25 years and I don't think you can, at a lot of companies, go to bed and say, 'I did that today.' But at AWS you can, because the pace of innovation and the speed that we work, you're making big business decisions every day that are helping delight our customers."
Cheryl Cottino
head of premium support business development
Washington state

"We are truly customer-obsessed —versus driving a business strategy that's homegrown or service-grown. Over time, you'll get really good at writing documents in a narrative style, where you explain what the customer requirements are, what their pain points are, and evaluate different options to meet customer requirements. This approach allows us to drive a better solutions for the customers in the long term versus just shooting from the hip."
Ramesh Kumar
head of product & solutions, AWS Snowball
Arlington, Va.

"I really love the impact that we can have with AWS because we work directly with the customers and we can see how that scales on their operations. As an example, I work with machine learning operations, so helping customers to run lots of machine learning workflows at scale on AWS. And you can really see how they go from having one or two models to have hundreds of them running on AWS in a matter of months."
Maira Ladeira Tanke
machine learning specialist solutions architect
Germany

"There's so much energy at re:Invent. We love seeing customer passion about technology and we love helping to support our customers and help them change their businesses for the better."
Chris McPeek
principal solution architect
Herndon, Va.

"It's nice to see our customers not only move their workloads to the cloud and then scale that for hundreds of their data scientists, but also you see the impact across their costs. You see a reduction of their costs because they're not running longstanding clusters and now only have to run what they need. And because of that, they're also saving on carbon emissions."
Pauline Ting
data scientist, AWS Professional Services
London, U.K.

---
Stay in touch »
Tell us a little about yourself and we'll share more of what makes AWS the best place to build and learn.




Stories we think you'll like
Curabitur congue et est vel scelerisque. Mauris efficitur non metus id maximus. Donec aliquet, libero ac semper imperdiet, tortor eros facilisis velit, sit amet egestas tellus orci non libero.

Read more »
Curabitur congue et est vel scelerisque. Mauris efficitur non metus id maximus. Donec aliquet, libero ac semper imperdiet, tortor eros facilisis velit, sit amet egestas tellus orci non libero.

Read more »
Curabitur congue et est vel scelerisque. Mauris efficitur non metus id maximus. Donec aliquet, libero ac semper imperdiet, tortor eros facilisis velit, sit amet egestas tellus orci non libero.

Read more »