AWS Certified Machine Learning – Specialty
Validate your ability to build, train, tune, and deploy machine learning models using the AWS Cloud.
The AWS Certified Machine Learning - Specialty certification is intended for individuals who perform a Development or Data Science role. It validates a candidate's ability to design, implement, deploy, and maintain machine learning solutions for given business problems.

Abilities Validated by the Certification
Select and justify the appropriate ML approach for a given business problem.
Identify appropriate AWS services to implement ML solutions.
Design and implement scalable, cost-optimized, reliable, and secure ML solutions.
Recommended AWS Knowledge
One to two years of experience developing, architecting, or running ML/deep learning workloads on the AWS Cloud
The ability to express the intuition behind basic ML algorithms
Experience performing basic hyperparameter optimization
Experience with ML and deep learning frameworks
The ability to follow model-training best practices
The ability to follow deployment and operational best practices
Prepare for Your Exam
The best preparation for certification exams is practical experience. We recommend one or more years of hands-on experience using AWS.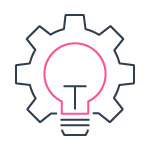 Exam Overview



Exam Modality
Multiple-choice, multiple-answers

Exam Time
170 minutes to complete the exam
Exam Cost
Practice exam 40 USD | Exam 300 USD

Exam Language
Available in English, Japanese, Korean, and Simplified Chinese

Exam Resources
Recommended Courses
Training can help you advance your technical skills and learn best practices for working with AWS.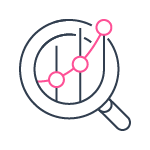 Big Data on AWS
3-day instructor-led
Big Data on AWS introduces you to cloud-based big data solutions such as Amazon Elastic MapReduce (EMR), Amazon Redshift, Amazon Kinesis and the rest of the AWS big data platform.
Deep Learning on AWS
1-day instructor-led
In this one-day course, you will learn cloud-based deep learning (DL) solutions on the AWS platform. You will learn how to run your models on the cloud using Amazon EC2‒based deep learning Amazon Machine Image (AMI) and Apache MXNet on AWS frameworks.