QT Medical Aims to Combat Heart Disease Globally Using SAP Business One on AWS
QT Medical uses AWS to drive growth worldwide while saving 15 percent on the cost of running SAP to maintain operational efficiency. The startup manufactures a compact, wireless, 12-lead ECG device to measure the electrical activity in a person's heart. The company runs its SAP Business One system on Amazon EC2 instances for highly scalable compute performance and relies on Amazon S3 for low-cost data replication.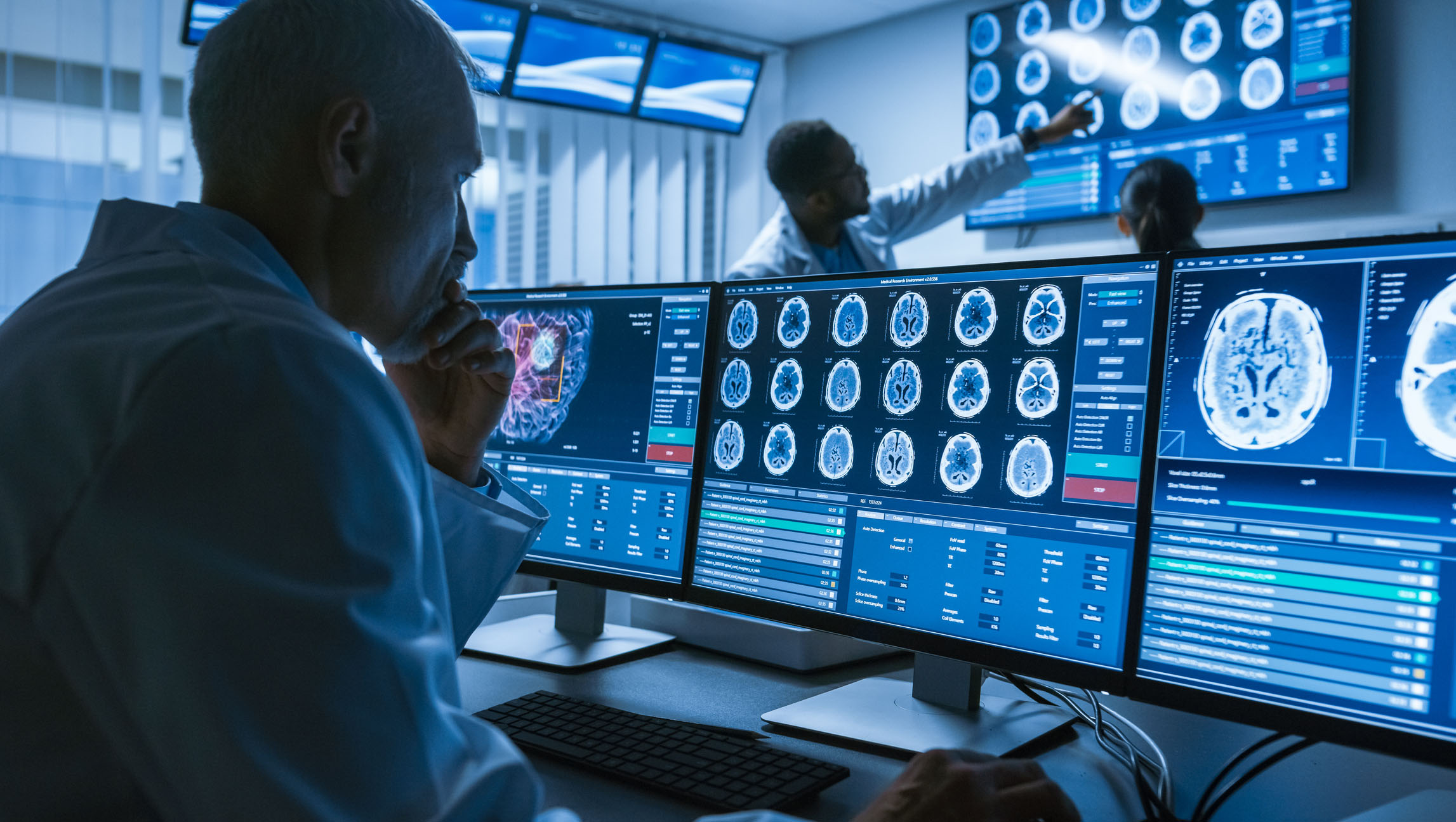 The possibilities with AWS solutions are significant, and we're confident that we're setting the right foundation for QT Medical to expand and kick-start our digital transformation."

Brett Chien
Vice President of Engineering at QT Medical

The World's Heart Problem
Cardiovascular disease is the number one cause of death globally, according to the World Health Organization. In the US, one person dies from heart disease every 37 seconds. Nonetheless, the disease is treatable, and patients can live full and productive lives if it is detected early and regularly monitored using an electrocardiogram (ECG), which measures electrical activity in the heart using 12 leads attached to the limbs and chest.
ECG technology has been around for more than 100 years and is still the most frequently used test for monitoring the heart. Globally, over 300 million resting ECG tests are done each year. However, access to the technology and monitoring has been limited to healthcare facilities. To make an ECG accessible and affordable for everyone, QT Medical developed compact, 12-lead ECG devices that can be used in the home and transmit data wirelessly to clinicians anywhere. Demand for this kind of technology is growing rapidly and is expected to be worth $3.1 billion globally by 2029. "Our goal is nothing short of bringing wireless ECG technology to everyone wherever they need it," says Brett Chien, vice president of engineering at QT Medical.

A Global Solution Enters the Market
The startup wanted to realize the potential of its ECG solution in global markets and expand the business rapidly while carefully managing its operations. Chien says, "At the heart of a successful business you'll find an enterprise resource planning system managing day-to-day activities. We identified SAP Business One as the right technology for us because it's designed for small companies."
QT Medical looked to implement SAP Business One in a short turnaround time, though it had neither the capital to spare for building a platform nor the staff to manage the SAP solution. "It was obvious to us that we needed to go to the cloud," comments Chien. QT Medical turned to Amazon Web Services (AWS), which was already running the backend infrastructure for its ECG solution. "AWS had always delivered the reliable performance required for our ECG technology," Chien says. "We knew the AWS infrastructure was stable and connectivity between offices would be reliable, so we'd always have visibility across our entire operation."

Choosing a Safe Pair of Hands
After selecting AWS to run its SAP solution, QT Medical engaged eCloudvalley, an AWS Premier Consulting Partner, AWS SAP Competency Partner, and an SAP Gold Partner. To support global expansion, eCloudvalley proposed leveraging the AWS Asia Pacific (Tokyo) Region to provide reliable access from both Taiwan and the US, which QT Medical hoped would be its first foreign market.
eCloudvalley built the AWS infrastructure to run SAP Business One following AWS best practices, completing the proof of concept in one month. It uses Amazon Elastic Compute Cloud (Amazon EC2) instances for highly scalable compute performance, making it easy to add capacity as the business grew, and Amazon Simple Storage Service (Amazon S3) for low-cost data replication. It then integrated the eCloudvalley Atlas cloud management platform to optimize the performance of its overall AWS infrastructure.
When Saving 15% Really Counts
Running SAP on AWS helped QT Medical overcome the additional costs associated with building its own SAP platform. The total cost of ownership (TCO) for running SAP on AWS compared to an on-premises infrastructure was about 15 percent less. "Saving 15 percent is important for any business, and all the more so for a startup where each cent matters," says Tony Shih, financial manager at QT Medical. Moreover, the TCO saving will increase over time as QT Medical scales the SAP solution on AWS, while avoiding the expense of managing more hardware.

Supports Expansion Plans
Although the savings are significant, they aren't the most important benefit for QT Medical. Startups aim to expand quickly, gain first-mover advantage wherever possible, and establish a firm foothold in a country. By relying on
AWS Global Cloud Infrastructure
, QT Medical can immediately replicate its SAP infrastructure to the nearest AWS Region, enabling rapid expansion to new locations. "Using AWS gives us the agility to grow fast in what could be a winner-takes-all local market," Chien says.
Maximizes Operational Efficiency
A major advantage of AWS is that the infrastructure behind an office can be scaled down when the location isn't open, saving resources that can be reinvested in other areas of the business. This capability came to the fore when QT Medical moved its US office to Diamond Bar, California, in 2019. "eCloudvalley manages our AWS infrastructure and through the eCloudvalley Atlas cloud management platform, we can temporarily shut down the SAP Business One system supporting operations in Taiwan or the US during non-working hours to reduce unnecessary expenses," Chien says. eCloudvalley also uses Amazon CloudWatch to proactively monitor the use of QT Medical's Microsoft SQL Server database to reduce the burden of daily administration.
Accelerates Data Analytics Innovation
With AWS, QT Medical has streamlined its journey toward data analytics to gain insight for improved decision making. With SAP Business One, all of QT Medical's business data will reside in one location as the organization continues to grow. The startup can then integrate new AWS solutions with its SAP repository to transform and model operational data on finance, inventory, and manufacturing to identify areas where improvements could be made.
Furthermore, QT Medical is already running a proof of concept of Amazon SageMaker to add machine learning (ML) capabilities to its QT Medical ECG device. The idea is that eventually ECG data combined with ML will help clinicians better calculate individuals' risk of cardiovascular disease. ML could also help QT Medical improve manufacturing processes through preventive maintenance or even enhance customer relationships through analysis of their behavior. Chien says, "The possibilities with AWS solutions are significant, and we're confident that we're setting the right foundation for QT Medical to expand and kick-start our digital transformation."
To learn more, visit aws.amazon.com/sap.

---
About QT Medical
QT Medical is a MedTech startup focused on combating heart disease using state-of-the-art electrocardiogram (ECG) technologies. Through its innovative 12-lead ECG system (PCA 500) and exclusive home testing service (Xpress ECG), patients can easily get a hospital-grade ECG test without leaving their homes.

Benefits of AWS
Reduces the cost of running SAP by 15%
Enables global expansion
Optimizes operational efficiency
Speeds up data analytics development

---
AWS Services Used
---
Get Started
Companies of all sizes across all industries are transforming their businesses every day using AWS. Contact our experts and start your own AWS Cloud journey today.