Exceeding Customer Expectations with a Common Culture
A conversation with Rod Johnson, Global President and Chief Revenue Officer, and Nancy Mattenberger, Global Chief Customer Officer at Infor
---
Infor executives, Rod Johnson and Nancy Mattenberger, and Amazon share a common goal: making customers happy. As one of the largest ERP companies operating on AWS, Infor can focus on what it does best—develop cloud-based, industry-specific software for core business processes—without worrying about scalability, resilience, or security. Nancy and Rod discussed how Infor puts the customer front and center in everything it does, from the company's industry focus and leadership model to its deployment strategy and innovation frameworks.


Staying ahead of customer needs
How do you create a superior customer experience?

Rod Johnson: We build our software to have the maximum fit for the needs of a given industry. We want every one of our people to understand the inner workings of those industries at a fundamental level. That's how we add value. Nothing matters unless we're making our customers' experience better by delivering our services more cost-effectively and efficiently and continually innovating. That's why I love our partnership with AWS because it enables us to learn new frameworks for driving fast-paced customer-specific reinvention.

Nancy Mattenberger: For us, creating a superior customer experience starts with having a clear migration path from each of our on-premise solutions to appropriate cloud suites. Then we use implementation accelerators with preconfigured content that enables customers to avoid starting from scratch. In the old on-premises world, customers had to build everything. In this new world, we can tell them, "We've already got all of this great built-in content that we've developed based on what others in the same industry are doing." That saves them time and money because we can implement the solution much faster.

---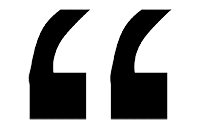 We constantly ask ourselves, 'How do we dramatically shrink the time it takes to deliver new technologies, tools, data, and insights to users?'"

—Rod

---

Leading with humility
How does Infor's leadership style support your customer focus?

Nancy Mattenberger: We all try to lead with a culture of humility. We come into a meeting, leave our egos at the door and talk about what's working, what's not working, and what we need to do to resolve it. It's safe to say whatever we feel without reprisal. And there are no stupid questions. So, everyone pitches in. And because we're a diverse group, we end up with many different viewpoints to consider.

Rod Johnson: It's a great mixture of folks who have been with the company for a few months, a couple of years, and since Infor started in 2002. We're in a very fast-paced industry with constant change. The management team's secret sauce is our ability to collaborate, make decisions, and work across layers of the company to stay close to our customers and the market.

Shortening the time to value
How do you help customers keep up with market forces?

Rod Johnson: Customers are struggling to keep pace with an ever faster-moving world. And the reality is the enterprise technology market hasn't done a good job of making new technology consumable at speed, pace, and cost. It's still way too expensive and takes too long to implement. We're trying to be unique by improving this time to value equation. We continually ask ourselves, "How do we dramatically shrink the time it takes to deliver new technologies, tools, data, and insights to users?"
Nancy Mattenberger: One of the keys to speed is our deployment strategy, which we call Agility 60-30-10. It takes advantage of the existing out-of-the-box functionality. So, 60 percent of the solution is preconfigured material such as workflows and reports common to all industries. The other 30 percent is specific to the workflows in that customer's industry, and the last 10 percent can be tailored, which allows us to build extensions unique to their businesses.

Infor's Agility 60-30-10 Methodology
This approach to software development minimizes the amount of customization that customers need to do to implement one of Infor's solutions because:

60% is preconfigured content common to all industries.
30% is specific to the workflows in that customer's industry.
10% is customizable to meet a customer's unique business needs.



Combined capabilities build customer trust
How has partnering with AWS enabled you to help customers achieve their goals?

Rod Johnson: Making the leap to digital transformation is daunting and fraught with risk. Shifting to cloud-based systems is essential because it lowers the risk, time, and complexity of transitioning to a modern platform. In the process, it's helpful for companies to know they can rely on Infor and AWS's combined capability to tackle these significant challenges.
Nancy Mattenberger: Modern digital solutions require massive amounts of data, and storing that volume of data on-premise would be costly and high risk. The Infor partnership with AWS, a highly respected name in the industry, helps relieve customer stress about the reliability and security of the process. By sharing the responsibility for the data center management with AWS, we can focus our internal resources on developing innovative solutions that help our customers scale and grow their business and do more with less.

Rod and Nancy's Five Keys to Customer Satisfaction
Focus on a select set of industries so you acquire deep knowledge of their business processes.
Use that knowledge to create solutions that fulfill 90 percent of an industry's business needs without customization.
Deploy the solution quickly to save time and money.
Develop cloud-based solutions that can handle the large amount of data customers need to employ digital strategies such as advanced analytics and machine learning.
Create a culture of humility and diversity so people can speak their minds and hear multiple viewpoints to better resolve customer challenges

About our guests
Rod Johnson
Global President and Chief Revenue Officer, Infor

As Infor's Global President and Chief Revenue Officer, Rod Johnson is responsible for all sales and revenue management, including SaaS, license, services, and maintenance. His mission is to foster long-term, mutually beneficial relationships with Infor's 68,000 customers. Rod joined Infor in 2018 after 11 years at Oracle, where he oversaw the North American ERP, EPM, and SCM Cloud business. He also spent eight years at Gartner as an industry expert on ERP and supply chain management.

Nancy Mattenberger
EVP, Global Chief Customer Officer, Infor

As Global Chief Customer Officer, Nancy Mattenberger works across teams to create superior experiences for Infor's customers. Before her current role, she led the Asia Pacific, Japan, and Middle East Services teams, advising customers on how to roll out Infor industry cloud solutions globally. Before joining Infor in 2014, Nancy held various presales, sales, support, and consulting management roles across APAC and EMEA with Oracle, Kronos, and PwC.

How Infor builds the future of industry enterprise cloud applications using AWS
Hear from Infor's executive team on how their strategic partnership with AWS provides enterprise customers with a sustainable operational advantage across multiple industries.

---
AWS Executive Insights newsletter

Get the latest insights and perspectives from executives inside and outside of AWS on technology, transformation, and cloud news and trends delivered to your inbox.