A new AWS Region in Stockholm
AWS Europe (Stockholm) Region

Amazon Web Services (AWS) is committed to our customers across the Nordics, which is why we recently launched a new AWS Europe Region in Stockholm, Sweden. You can now use the AWS Europe (Stockholm) Region to deliver websites, applications, and content to end users across the Nordics with lower latency. You can also leverage AWS services for advanced technologies, such as analytics, database, mobile services, and serverless, to drive innovation. For a complete list of AWS services available in the Europe (Stockholm) Region, visit the AWS Region Table page.
To start using the AWS Europe (Stockholm) Region, sign up for an AWS account, or contact our Nordic team to learn more.
AWS Partners Supporting the AWS Europe (Stockholm) Region
Featured Customers
"We are thrilled that AWS has selected Stockholm for its new region as this
enables us to relocate our infrastructure, literally, right next to our users."
Mårten Gustafson, Principal Architect for Publishing, Schibsted Media

"We have already seen a rapid increase of customers moving critical workloads to AWS and an AWS Region located in Sweden will only accelerate this growth."
Niklas Flyborg, CEO, Cybercom Sweden
"We are looking forward to better latency, benefits with regards to data sovereignty,
and sharing knowledge with a growing Nordic AWS community."
Lars Jacobsson, Lead Developer, Mathem i Sverige AB

"We have recently migrated all our services for the Norwegian financial and real estate markets to AWS; the opening of the AWS Europe (Stockholm) Region only serves to reinforce our decision that they are right for our needs."
Jarl Totland, Head of Architecture, Ambita

AWS and Intel
AWS and Intel share a passion for delivering constant innovation. As the technology landscape evolves, our joint commitment to High Performance Computing, Big Data, Artificial Intelligence / Machine Learning, and the Internet of Things remains solid.
Intel powers AWS instances available in the AWS Europe (Stockholm) Region. As an AWS customer, you can take advantage of the latest Intel technology through AWS. For more information please see the Amazon Elastic Compute Cloud (Amazon EC2) product page.

AWS in the Nordics
More than tens of thousands of active customers, from MovieStar Planet to Supercell, use AWS Cloud solutions to deliver flexibility, scalability, and reliability.

Government and Education
AWS is paving the way for innovation and supporting world-changing projects in government, education,
and nonprofit organizations.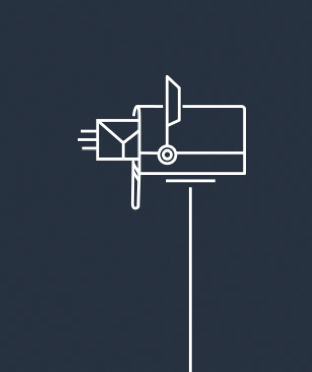 Resources and Support
Have a question that needs an answer from Business Support, Professional Services, or an AWS Account Manager?