Amazon GameLift
Simple, fast, cost-effective dedicated game server hosting.
What is Amazon GameLift?
Save thousands of engineering hours and reduce cost with Amazon GameLift, the dedicated game server hosting and matchmaking solution built on AWS. Use Amazon GameLift to deploy, scale, and manage your dedicated game servers in the cloud, delivering low-latency, fun and reliable gaming experiences to your players around the world. Focus on creating a great multiplayer game for your players, not building scalable server infrastructure.

What's New from Amazon GameLift?
Reduce compute costs up to 90% with Amazon GameLift FleetIQ and Spot Instances. Learn more »
Focus On the Game, We'll Do the Heavy Lifting
Low-Latency Experiences
Available in 14 regions across 5 continents, Amazon GameLift on the AWS cloud provides reliable network performance and efficient game placement for your players, wherever they're located.

Competitive Matches
Match players into games with your own matchmaker or with Amazon GameLift FlexMatch, our flexible matchmaking solution that enables you to match players together based on rules you define.

Reduced Player Wait Times
Get players playing quickly by relaxing match criteria over time and matching the largest pool of players possible.
Reduce Cost Up to 90%
Pay as you go and reduce your hosting costs by automatically scaling server capacity with player traffic to reduce usage by 50%, and using our new Spot instances to provide savings of up to 90% compared to the On-Demand prices.

The Capacity You Need Without the Planning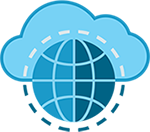 Scale Your Game Globally
Bring low latency experiences to players all around the world.

Save Time
Building a reliable backend infrastructure can take years. With Amazon GameLift, you can deploy your dedicated game servers in hours.

Save Engineering Resources
Allocate talent and budget in other areas of your multiplayer game without sacrificing network reliability and performance.

Supports Your Existing Stack
Amazon GameLift integrates with all major game engines and platforms, and our SDK is available in over 10 languages.

Reduce Hosting Costs with Amazon GameLift
Cut Compute Costs Up to 90%
Amazon GameLift FleetIQ and Spot Instances can reduce your compute costs by up to 90%. Achieve these savings while maintaining high game server availability with the use of FleetIQ, a new feature which places new sessions on game servers based player on latencies, instance prices, and Spot interruption rates.

Use 50% Less Server Capacity

Typical multiplayer games use only 50% of their peak server capacity on average, meaning that half of the time their game servers have no active players. With Amazon GameLift Auto-scale automatically turn off game servers when they are not needed and add new game servers when more players arrive.

Your Amazon GameLift Free Tier
Sign up for a free AWS account and receive 125 hours per month of Amazon GameLift c4.large On-Demand instance usage, 50 GB EBS General Purpose storage, and 15 GB per month of bandwidth out*

*Must be a new AWS customer. Amazon GameLift AWS Free Tier benefits expire after 1 year. Free tier only applies to Amazon GameLift c4.large On-Demand instance.
Supports Major Game Engines and Platforms
Amazon GameLift supports games built for major game engines and platforms including Android, FireOS, iOS, Mac, Nintendo Switch, PC, PlayStation 4, and Xbox One. Shipping to multiple platforms? Amazon GameLift allows for cross-platform play, creating more competitive and fun matches for your players.

Get started quickly by integrating the Amazon GameLift Server SDK for C# into your Unity dedicated game server.

Use Amazon GameLift's prebuilt plugin to simplify integration into your Unreal Engine dedicated game server.

Amazon Lumberyard dedicated game servers come deeply integrated with Amazon GameLift.

Amazon GameLift supports both C# and C++ on the server, and over 10 languages for your game client and backend services.

Test Drive Amazon GameLift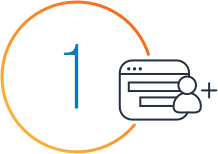 Sign up for an AWS account
It takes less than five minutes to sign up and is completely free to register with
AWS Free Tier »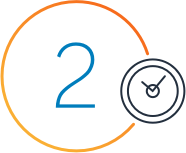 Start testing Amazon GameLift by using our sample game client.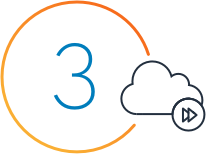 Learn how to deploy a game server with our sample game server and see the live player and session data you created in the Amazon GameLift dashboard.
Sign up now »
Developer Resources
Blog
Catch the latest news about Amazon GameLift and other Amazon game services on our blog. Learn more »

Getting Started
Learn more about Amazon GameLift with our developer guide, API reference guide, and pre-packaged SDKs. Learn more »
Community
Learn from Amazon GameLift users and engineers in our community forums. We're here to help you succeed. Join the discussion »