FinAccel
"After experimenting with different ETL frameworks, we ended up using AWS Glue to power our day-to-day ETL processes. As easy as point and click, we are able to define and run ETL jobs in no time without complicated server provisioning. ETL-ing data from our data lake to our Redshift warehouse is just one of use case examples of AWS Glue. The transformed data is then fed to our BI tools to track important key metrics, and it also serves as a basis for our credit scoring models, which have credit scored millions of customers. Last but not least, in a hyper-growth startup like us, being cost-effective is essential. AWS Glue allows us to pay only for computing power that we need to run the jobs. It is amazing that leveraging AWS Glue has enabled our small team of data engineers to run the whole data infrastructure in our company." - Umang Rustagi, Co-founder and COO, FinAccel
Beeswax
"Beeswax uses Amazon S3 and AWS Glue Data Catalog to build a highly reliable data lake that is fully managed by AWS. Our platform leverages the AWS Glue Data Catalog integration with Amazon EMR in Hive and SparkSQL applications to deliver reporting and optimization features to our customers." - Ram Kumar Rengaswamy, CTO, Beeswax
Customer blog posts & articles
Selected customer videos
Ari Yacobi, Chief Data Scientist and Partner at Knowledgent, explains how they built an intelligent clinical trial application on AWS. You'll learn how they used Amazon S3 for data storage, AWS Glue for data cleansing, aggregation, integration, and feature extraction, and Amazon Athena and Amazon EMR to analyze data.
After an introduction to AWS Glue, Merck shares how they built an end-to-end ETL pipeline for their application release management system, and launched it in production in less than a week using AWS Glue.

Selected customer successes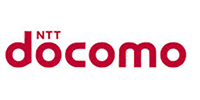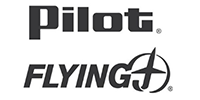 Visit the pricing page
Explore pricing options for AWS Glue.
Learn more

Sign up for a free account
Instantly get access to the AWS Free Tier.
Sign up
Start building on the console
Get started building with AWS Glue on the AWS Management Console.

Sign in