The National Resident Matching Program Works with Pariveda and AWS to Quickly Bring Matching Service to the Public Sector
Executive Summary
Pariveda partnered with the National Resident Matching Program (NRMP) to bring a new application to market in just six months and expand NRMP's market reach. Pariveda helped NRMP build a modernized solution that is simple to maintain and allowed NRMP to provide the same fair, equitable, and effective matching services it has provided for decades. This new version of its online matching system, called iMatch®, uses AWS serverless technologies such as AWS Lambda and Amazon Aurora.

Using Technology to Connect Medical Students with Hospitals
The National Resident Matching Program (NRMP) has placed medical school students into residency training programs at teaching hospitals since 1952. NRMP, also known as The Match, relies on a mathematical matching algorithm to place thousands of applicants into residency and fellowship positions every year. NRMP automated a matching process that, decades ago, involved manually sending tens of thousands of letters to medical students every year.
The organization's primary business application is the Registration, Ranking, and Results (R3) system, a web-based solution through which NRMP manages all matches. For several years, NRMP hosted R3 on a private cloud platform that made it difficult for the organization to scale to meet current needs or new business growth. "We didn't have the capacity to expand, and it was also expensive to maintain," says Nicole Nitowski, chief information officer at NRMP. NRMP was also increasingly experiencing performance demands and was concerned these demands could negatively impact customers if it didn't mature its infrastructure. For example, the R3 architecture in the private cloud was maxed to capacity during Match Week, the annual period when applicants log into R3 to learn where they match. "We have a lot of application traffic during that week and needed consistently reliable technology to deliver the performance users expect," Nitowski says. NRMP also wanted to enable more elasticity to better manage the traffic peaks that occur during Match Week and on Match Day. "Our traffic spikes are so intense during that period we have to pre-architect the entire environment beforehand to support the influx of thousands of additional users," says Nitowski.
To overcome its scalability and performance challenges, NRMP decided to move to the public cloud and turned to Pariveda, an AWS Partner, for assistance. "We needed a partner with deep cloud expertise, and Pariveda was the perfect choice," says Nitowski. Pariveda helped NRMP migrate R3 to Amazon Web Services (AWS), running primarily on Amazon Elastic Compute Cloud (Amazon EC2) instances.


Match Week is the culmination of our core business, and we can support a 1,000 percent increase in application traffic during that week because of AWS."

Nicole Nitowski
Chief Information Officer, NRMP

Building a New Matching Service Application on AWS Serverless Technologies
Recently, NRMP sought to build a new version of its matching software. "One of our strategic goals was to expand our business and offer our expertise in matching services to public sector organizations," says Nitowski. "We needed a more modern and flexible way to deliver our application to serve new customers."
NRMP engaged Pariveda once again for assistance in meeting its goals. "Pariveda is our IT strategic partner, and we have a very collaborative and symbiotic relationship," Nitowski says. "I count on them to provide expertise and guidance to help us keep pace with the new AWS products and services entering the market."
Pariveda worked with NRMP to create a new platform (iMatch®) based on AWS serverless technologies. The application environment uses AWS Lambda to automatically manage compute resources. In addition, the environment uses Amazon Aurora, which eliminates the need for NRMP to self-manage databases. "NRMP now has out-of-the-box scalability and performance with AWS Lambda, and more efficient database management with Aurora," says Patrick Rasche, principal at Pariveda.
Pariveda then helped NRMP build and launch a minimum viable product (MVP) version of iMatch that NRMP could showcase to prospective clients. The MVP, also based on AWS serverless technologies, is currently being used in two pilot projects for public sector organizations. "Working with Pariveda and taking advantage of AWS serverless, we developed the initial MVP in just six months. This accelerated timeframe was important because we're a nonprofit with limited resources for developing and testing applications," says Nitowski. "We couldn't have accomplished this without Pariveda."

Simplifying Configuration and Driving Business Expansion
With its new serverless application environment, NRMP has a more modern and flexible system that simplifies configuration. "Now, because of AWS serverless technologies, NRMP can deploy new features quickly, whenever and as often as it wants to, without downtime impacting users," says Rasche.
This flexible and simplified configuration and deployment means NRMP can more easily expand its business to new customers than before. For instance, by working with Pariveda to create and deliver a matching service MVP, NRMP will be able to expand into universities or government agencies. "We turned the MVP into a production application for public sector organizations seeking to improve their application or internship processes," says Nitowski. "We know we can help other industries through our matching technology, and Pariveda and AWS will help to achieve that."

Scaling Automatically to Support a 1,000% Increase in Web Traffic
NRMP is taking advantage of its AWS-based R3 application environment to automatically scale up or down, depending on web traffic, for its medical education matching services. When thousands of applicants log into R3 during Match Week and on Match Day, the system easily supports the increase in volume. "Match Week is the culmination of our core business, and we can support a 1,000 percent increase in application traffic during that week because of AWS," says Nitowski.
Because it has more elasticity on AWS, NRMP is saving money by not needing to maintain infrastructure at all times. "We've reduced our hosting costs by thirty percent with AWS, because we can spin up different development, staging, user acceptance testing, or performance testing environments to test the system and spin it all down when it's no longer needed," Nitowski says. "Saving that kind of money is important for us as a nonprofit with a limited budget." In addition, NRMP saves $25,000 annually from using Amazon EC2 Reserved Instances, which provide a discounted hourly rate. NRMP has invested some of these savings into innovation by developing iMatch, expanding other business initiatives, and reducing match fees for applications while also strengthening the organization's support model.

Receiving Technical Support from 80-Plus Consultants
The relationship between Pariveda and NRMP continues to grow stronger as both organizations enhance R3, evolve iMatch, and work on additional IT projects. "We have had more than 80 Pariveda consultants working on our projects and operations teams since our partnership began. This is a long-term strategic partnership, not just a project-based engagement," says Nitowski. "Because of Pariveda's expertise and AWS technology, we've been able to perfect our core matching service to serve 50,000 physicians, residents, and fellows around the world, as well as the nearly 10,000 programs that train them."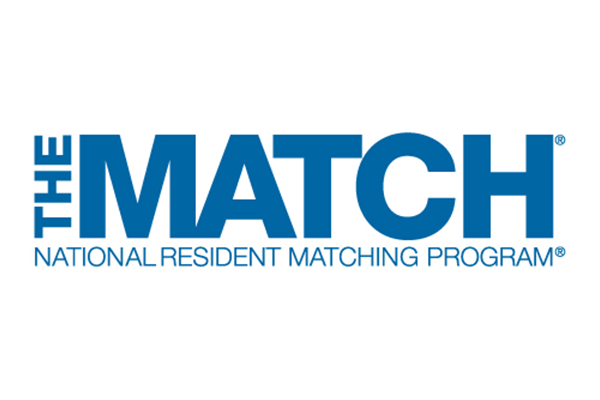 About the National Resident Matching Program
The National Resident Matching Program (NRMP), also known as The Match®, is a private, nonprofit organization established in 1952 at the request of medical students to provide an orderly and fair mechanism for matching the preferences of applicants for US residency positions with the preferences of residency program directors. NRMP uses technology to match medical school students into residency and fellowship training programs in US teaching hospitals. NRMP uses an applicant-proposing mathematical algorithm to place applicants into residency and fellowship positions.

AWS Services Used
Benefits
Brings new application to market in just 6 months
Supports 1,000% increase in web traffic
About the AWS Partner Pariveda
Pariveda is an employee-owned management and technology consulting firm based in Dallas, Texas, with offices in 11 cities in the US and Canada. The company specializes in solving complex business and technology problems. Pariveda is an AWS Premier Partner with competencies in Data and Analytics, DevOps, Digital Customer Experience, Education, Energy, Healthcare, Machine Learning, Migrations, Microsoft Workloads, and Travel and Hospitality.