NFL
The National Football League (NFL) is a professional American football league consisting of 32 teams, divided equally between the National Football Conference (NFC) and the American Football Conference (AFC).
"Amazon QuickSight will allow us to quickly build fast, interactive dashboards that will seamlessly integrate with our Next Gen Stats applications. With the Amazon QuickSight Readers and pay-per-session pricing, we are able to extend these secure, customized and easy to use dashboards for each Club without having to provision servers or manage infrastructure – all while only paying for actual usage. We love the direction, and look forward to expanding use of Amazon QuickSight."

Matt Swensson, VP Emerging Products - NFL
Rio Tinto
Rio Tinto is one of the world's largest metals and mining corporations. Operating in six continents, the company is one of the world's leading producers of commodities like aluminum, iron ore, copper, uranium, coal, and diamonds.

"At Rio Tinto, safety is paramount, and we want to empower everyone to make decisions with the best data available. Amazon QuickSight allows our analysts to create insightful dashboards quickly for our critical risk management program, enabling us to move from static spreadsheets to interactive data. However, rolling out these dashboards at scale to the field was going to be costly and complicated. We asked AWS for a better solution, and they listened. The ability to have 'read' access to dashboards in QuickSight, with usage-based pricing, will help us scale the dashboards to more end-users across the world and only pay for what we use."

Anthony Deakin, Critical Risk Management - Rio Tinto
Siemens
Siemens is a global powerhouse focusing on electrification, automation, and digitalization. The company is also a leading supplier of power generation and transmission systems.

"The QuickSight pay-per-session dashboard access is perfect as it allows secure, fast and cost-effective access to interactive data. As a cloud-based solution, QuickSight automatically scales to our needs. The combination of being able to connect to data from a private Virtual Private Cloud (VPC) through PrivateLink, authenticate users via SAML, easily author dashboards with drill downs and rich visuals, and allow read-only access to a large audience --without any infrastructure management, and with usage-based pricing--makes it the obvious choice."

Massimilliano Ponticelli, Product Manager - Siemens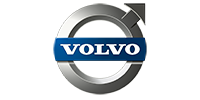 Volvo
Based in Sweden, the Volvo Group is one of the world's leading manufacturers of trucks, buses, construction equipment and marine and industrial engines.

"As we accelerate our AWS adoption journey, timely visibility to cost and usage information has become critical to cost awareness among our development teams. Amazon QuickSight's native integration with Amazon Athena makes it the ideal serverless analytics solution. With QuickSight pay-per-session pricing, we can easily extend access to interactive dashboards across our teams and only pay for what we use. The move from static email reports and ad-hoc analysis to always-available data in QuickSight has been great."

Anders Rahm-Nilzon, Cloud Manager - Volvo Group Connected Solutions
Autotrader
Autotrader is the largest digital automotive marketplace in the UK and Ireland. Through their digital platforms and innovative data products, Autotrader makes the process of buying and selling cars easier for consumers, retailers and manufacturers.

"With the new pay-per-session pricing for dashboard access, we can extend interactive dashboards with a focused consumption experience to the entire team, with the assurance that we only pay when we use the product. The serverless nature of Amazon QuickSight aligns with our vision for the data platform, with no infrastructure management needed to scale across the company! We look forward to enabling more use cases in Amazon QuickSight."

Jim Stamp, Head of Product & Data Engineering - AutoTrader
MLB Advanced Media
MLB Advanced Media (MLBAM) is a full-service solutions provider delivering world-class digital experiences and content.The company operates the official web site for Major League Baseball (MLB) and thirty MLB club web sites via MLB.com, which draws four million hits per day.

"QuickSight provides us with a real-time, 360-degree view of our business without being constrained by pre-built dashboard and metrics, expanding our use of data to make informed decisions."

Brandon Sangiovani - MLBAM
Other customers using Amazon QuickSight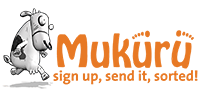 Check out the product features
Learn more about Amazon QuickSight.
Learn more

Sign up for the newsletter
Learn about new features, tips, and how-to's

Sign up
Get started in the console
Start building with Amazon QuickSight.

Sign in