NFL
The National Football League (NFL) is a professional American football league consisting of 32 teams, divided equally between the National Football Conference (NFC) and the American Football Conference (AFC).
"Amazon QuickSight will allow us to quickly build fast, interactive dashboards that will seamlessly integrate with our Next Gen Stats applications. With the Amazon QuickSight Readers and pay-per-session pricing, we are able to extend these secure, customized and easy to use dashboards for each Club without having to provision servers or manage infrastructure – all while only paying for actual usage. We love the direction, and look forward to expanding use of Amazon QuickSight."

Matt Swensson, VP Emerging Products - NFL
Rio Tinto
Rio Tinto is one of the world's largest metals and mining corporations. Operating in six continents, the company is one of the world's leading producers of commodities like aluminum, iron ore, copper, uranium, coal, and diamonds.

"At Rio Tinto, safety is paramount, and we want to empower everyone to make decisions with the best data available. Amazon QuickSight allows our analysts to create insightful dashboards quickly for our critical risk management program, enabling us to move from static spreadsheets to interactive data. However, rolling out these dashboards at scale to the field was going to be costly and complicated. We asked AWS for a better solution, and they listened. The ability to have 'read' access to dashboards in QuickSight, with usage-based pricing, will help us scale the dashboards to more end-users across the world and only pay for what we use."

Anthony Deakin, Critical Risk Management - Rio Tinto
Siemens
Siemens is a global powerhouse focusing on electrification, automation, and digitalization. The company is also a leading supplier of power generation and transmission systems.

"The QuickSight pay-per-session dashboard access is perfect as it allows secure, fast and cost-effective access to interactive data. As a cloud-based solution, QuickSight automatically scales to our needs. The combination of being able to connect to data from a private Virtual Private Cloud (VPC) through PrivateLink, authenticate users via SAML, easily author dashboards with drill downs and rich visuals, and allow read-only access to a large audience --without any infrastructure management, and with usage-based pricing--makes it the obvious choice."

Massimilliano Ponticelli, Product Manager - Siemens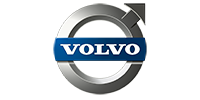 Volvo
Based in Sweden, the Volvo Group is one of the world's leading manufacturers of trucks, buses, construction equipment and marine and industrial engines.

"As we accelerate our AWS adoption journey, timely visibility to cost and usage information has become critical to cost awareness among our development teams. Amazon QuickSight's native integration with Amazon Athena makes it the ideal serverless analytics solution. With QuickSight pay-per-session pricing, we can easily extend access to interactive dashboards across our teams and only pay for what we use. The move from static email reports and ad-hoc analysis to always-available data in QuickSight has been great."

Anders Rahm-Nilzon, Cloud Manager - Volvo Group Connected Solutions
Autotrader
Autotrader is the largest digital automotive marketplace in the UK and Ireland. Through their digital platforms and innovative data products, Autotrader makes the process of buying and selling cars easier for consumers, retailers and manufacturers.

"With the new pay-per-session pricing for dashboard access, we can extend interactive dashboards with a focused consumption experience to the entire team, with the assurance that we only pay when we use the product. The serverless nature of Amazon QuickSight aligns with our vision for the data platform, with no infrastructure management needed to scale across the company! We look forward to enabling more use cases in Amazon QuickSight."

Jim Stamp, Head of Product & Data Engineering - AutoTrader
MLB Advanced Media
MLB Advanced Media (MLBAM) is a full-service solutions provider delivering world-class digital experiences and content.The company operates the official web site for Major League Baseball (MLB) and thirty MLB club web sites via MLB.com, which draws four million hits per day.

"QuickSight provides us with a real-time, 360-degree view of our business without being constrained by pre-built dashboard and metrics, expanding our use of data to make informed decisions."

Brandon Sangiovani - MLBAM
SOOMLA
SOOMLA is able to quickly respond to customer feedback and make product innovations on a weekly basis using Amazon QuickSight. SOOMLA provides app marketers, monetization managers and product teams with unique in-app advertising insights. They were looking for a way to display data to customers of their AdIntel product. Amazon QuickSight visuals are embedded within AdIntel, giving customers a user-friendly interface to analyze ad data collected from mobile gaming apps. By using Amazon Athena and Amazon QuickSight, they eliminate the need to manage servers or infrastructure in order to scale to new levels of data and user volumes.

"We needed a solution for displaying our data to customers that could be embedded into our products, and we needed it quickly. With QuickSight we were able to get the first version of our product developed within two weeks. Our development team is able to iterate extremely quickly and focus the efforts on functionality rather than managing servers. The UI is intuitive and embedding the QuickSight dashboard into our solution was easy. We estimate it would have taken three to six months if we had used another technology. We can now achieve 10x faster application development and respond to customers' needs by releasing new features every week. Lastly, native integration with our S3 data lake using Athena and pay-as-you-go pricing made QuickSight an easy choice."
Yaniv Nizan – CEO of SOOMLA

Davinci
Costs reduction and decrease in staffing are some of the reasons why our customers search for our IT solutions in the form of SaaS (Software as a Service). The cloud-infrastructure enables us to deliver our services in the most secure and scalable way and with the highest availability level (24/7). Davinci is an Advanced Amazon Technology Partner. We make use of Amazon Web Services (AWS) for hosting our software services.
Davinci is an international software development and IT consultancy company. Already for more than 29 years, we innovate the financial services market via automation of consumer loans and mortgage processes. We enable lending with the use of new technologies. Committed to results, we are always prepared to go the extra mile to satisfy our clients with pragmatic and forward-looking solutions.
A lot of attention is paid to cloud-based solutions in relation to data protection. Besides the standard provisions (technical and legal) provided by Amazon to ensure data protection, additional contractual arrangements have been made with Amazon to protect the data that is processed by our services.

"Davinci offers a range of applications to make lending easier for our customers. The next challenge for Davinci is to offer fast actionable insights about the data in these applications. Quicksight helps us to develop dashboards at lightning speed. Just yesterday one of our clients mentioned after a demo of a new dashboard (live, on his production data), seeing the data presented like that, made him as happy as a child. I've never been able to achieve this level of customer satisfaction with other BI-tools!"
Dennis Houtman, Business analyst

Green Flag
"QuickSight is a Cost effective solution that allows us to provide advanced analytics to both technical and non-technical users across the business and deliver on our vision to put data and insight in the hands of everyone, not just analysts or data scientists. The tool provides ease of user adoption for both dashboard readers and authors to quickly create and publish dashboards and insight. We love that there are multiple ways to publish dashboards, for example via the QuickSight console, by email or embedded within user apps, allowing speed to actionable insight."
Andrew McMurtrie – Lead Data & Machine Learning Product manager

Sound of Data
"We have found a BI tool which integrates seamlessly into our IT landscape. It is accessible for any use case, allows interaction while sustaining performance and surprises our users with new insights. Amazon QuickSight has become our default tool for visualizing data sets, regardless their size or audience. We can now develop new dashboards without the necessity of development effort. The close collaboration with the QuickSight team has proven to be effective and inspiring. Our main concern in analytics is now to keep up with all the new features being developed and released!"
Gerard Nijboer – Product manager


Princeton TMX
"For a considerable amount of time we have been looking for a BI tool that matched the intuitive user experience we created in our product. Prior to finding QuickSight, every tool we reviewed required the user to be a data analyst. But with QuickSight, we found an embeddable, easy to use tool that required no special training for its users.
We have embedded QuickSight directly into our product and are beginning to roll it out to our customers. They access it by simply going to our Reporting module. The first time a user does this their QuickSight user is automatically created. Our customers are free to grant access to as many of their users as they choose. Our current user base is around 6,100 users and growing.
The feedback we have received so far has been outstanding. Our customers are extremely happy with reporting solution provided to them by combining AWS QuickSight with Princeton TMX's Transportation Management System (TMS).
We believe that QuickSight will be a vital tool for our users and plan to continue investing in it. Our future plans include utilizing QuickSight's embedded authorship when it's released, allowing our customers to start creating their own reports."
Tim Minnich - CEO

SSP
"We wanted a tool that we could cost effectively embed within the solutions that we deliver to our customers, globally. Working in a financial services industry, the access to data and the actionable insights that it brings is key to any business. QuickSight allows SSP to surface the data within a customers solution to enable them to make better data driven decisions, create better businesses and support their own customers as effectively as possible. Having worked with QuickSight for a number of years we can really see and benefit from the investment that is being made in the product, and how we are able to leverage that investment with our own customers."
Kevin Gaut – CTO
Köbu
"Köbu is a company dedicated to data management and business intelligence. We take care of transforming information into knowledge, in order to help our end users make more optimal decisions. QuickSight has been a key solution for us. It has great flexibility and it is really user friendly. It has allowed us to give our clients a better understanding of their information, custom dashboards with the necessary indicators, accessible reports for each user group and the best thing is that it is generated in a time record."

Adriana Quintanilla – IT Manager
Other customers using Amazon QuickSight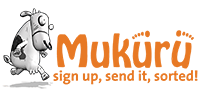 Check out the product features
Learn more about Amazon QuickSight.
Learn more

Sign up for the newsletter
Learn about new features, tips, and how-to's

Sign up
Get started in the console
Start building with Amazon QuickSight.

Sign in