AWS and Community Outreach
Making a positive impact around the world with AWS InCommunities
Amazon Web Services (AWS) is committed to making a positive difference around the world. Whether it's using technology to solve the world's most pressing issues, or through our employees donating their time to support causes they care about, AWS is dedicated to building a world where every person has the opportunity to live a life of dignity on a healthy planet.
To make a positive impact, specifically in the regions where we build and operate our global infrastructure, we established a program called AWS InCommunities. AWS InCommunities launches long-term, innovative programs that will have a lasting impact in our regions around the world where we work, live, and raise our families. AWS InCommunities is obsessed with being good neighbors, and we start with the community and work backwards to represent infrastructure communities inside AWS.

How AWS InCommunities is committed to making a difference
There are four pillars that anchor the work of AWS InCommunities. All programs align to these four pillars: STEAM Education, Access, and Equity; Local Tech Upskilling, Environmental Stewardship; Employee Engagement.
To make a long-term impact in the communities where AWS builds infrastructure, the four pillars direct how we make a difference.
Global Signature Programs
AWS is dedicated to inspiring future builders, especially those from underrepresented and underserved communities who reside in areas where we have a physical presence. Through our Signature Programs, we help increase thousands of students' access to STEAM education opportunities in fun and imaginative ways. We are intentional about adding the "A" to "STEM" because we know that the arts help build future-ready students who develop into well-rounded and creative problem solvers.
AWS CloudRoom
AWS CloudRoom is an educational volunteer initiative powered by AWS InCommunities that provides students aged 9-14 with learning experiences focused on the Cloud and emerging cloud technologies. AWS CloudRoom will take place in select regions from September 28 to October 28, 2022.

Register here and learn more.
Girls' Tech Day
AWS Girls' Tech Day is a program that aims to educate, inspire, and empower girls and young women aged 8 to 24 to pursue careers in technology. It encourages future female builders to Think Big and ignite their imaginations through STEAM, as well as participate in fun and engaging workshops and explore exciting career paths in technology.

Register here and learn more.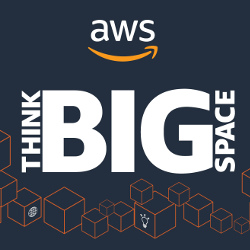 Think Big Space
AWS Think Big Spaces provide a place beyond the standard classroom for students to explore and cultivate an interest in STEAM and STEAM related careers. These labs encourage a hands-on approach where students think big to solve real-world problems.
Recent events
Below are some examples of how we are making a positive impact around the world.

---
Virtual Volunteering Around the World
Volunteers are contributing their time and knowledge to helping those in need through our Virtual Volunteering initiative.

Activities include keeping people with visual challenges engaged, learning sign language to become more inclusive, creating recordings of storybooks for educational purposes, and creating artwork to inspire older adults.
---
2022 Skills Canada National Competition - Vancouver
AWS InCommunities and AWS Educate participated in the 2022 Skills Canada National Competition in Vancouver, BC, Canada. The trade competition gathered thousands of attendees who witnessed hundreds of students from all over Canada compete live in 38 competitions across a range of trades and technologies. AWS Educate sponsored and facilitated the Cloud Computing competition, while AWS InCommunities partnered with Recruiting, Training & Development, and Data Center leaders to host students and teachers at the AWS exhibit and Try-A-Trade booths. Attendees learned about careers at AWS Data Centers, took a tour of Data Centers via Virtual Reality simulators, and experienced Machine Learning by playing the Deep Racer arcades. This event raised the profile of Cloud Computing as a desirable industry that offers quality jobs, and inspired students to pursue engineering and technology careers.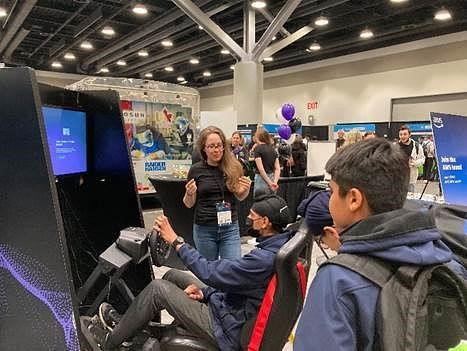 ---
Rejuvenating a Historic Garden – Italy
Volunteers helped restore part of the iconic Indro Montanelli Public Gardens, which had become pebble-ridden in certain parts. This was hindering the natural growth of grass and other plants. The team helped restore these areas by levelling the land, preparing the soil, and then turfing the required spots.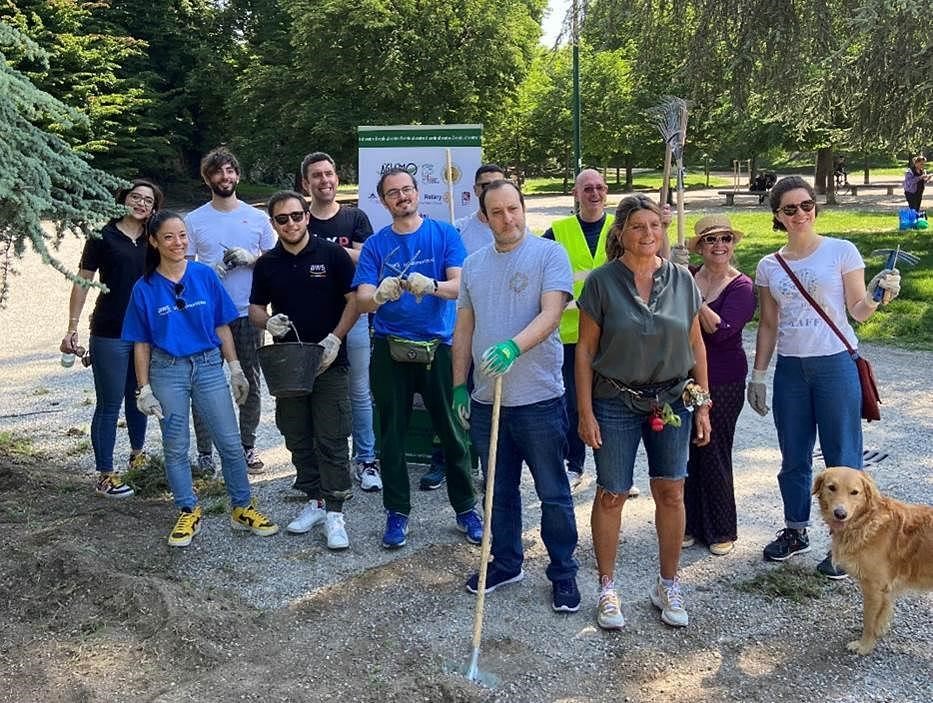 ---
Renovating a School – India
AWS is sponsoring and volunteering for construction and renovation work in five government schools and work in one of the schools has been completed! The inauguration event was attended by several dignitaries, including the Minister for Education, Telangana, who thanked AWS for its support toward rural development in the state. The work done includes fully renovated premises, clean and safe toilets, a new cooking shed, and vibrant freshly-painted classrooms, which will benefit hundreds of students from neighboring villages.

---
Ambassador Spotlight - South Africa
Ivo grew up in a community in the small town of Mamre, on the west coast of Cape Town. His parents would try to find opportunities to make a positive difference in the community whenever they could, and this inspired Ivo to do the same. When he joined AWS and found out about InCommunities, he signed up at first chance. He's been an AWS InCommunities Ambassador for two and a half years. Ivo's work in the community is extensive. He has contributed to projects that focus on education, environmental care, and sustainable living, all while keeping up his work responsibilities. When asked how he makes time to volunteer, Ivo quips: "I usually throw everything up in the air and see how much I can catch!" But in truth, he follows a meticulous process that includes putting his commitments on a spreadsheet with timelines at the beginning of the week, and reviewing progress at week's end. This helps him find time to make an impact in his community.

More ways AWS is giving back
Learn more about AWS InCommunities programs around the world