Customer Success Stories
Learn how organizations of all sizes use AWS to increase agility, lower costs, and accelerate innovation in the cloud.
Featured Customers
Pinterest
Pinterest is a visual-discovery platform and social commerce network with a mission to inspire. Building on AWS storage and compute solutions, Pinterest uses sophisticated machine learning engines to deliver personalized content to its users.

Epic Games
Epic scales compute capacity to support millions of global gamers every day, accelerate rendering workloads, and provide remote build pipelines for both its own and licensee Unreal Engine creators. On AWS, Epic has reduced the physical and time-consuming barriers to creating cutting-edge entertainment, compelling visualizations, and immersive virtual worlds.

Moderna
Moderna selected AWS as its preferred cloud provider as well as its standard for analytics and ML workloads to accelerate the development of messenger RNA medicines to prevent and fight diseases, including COVID-19.

Featured Collections of Customer Stories
Customers are building on AWS to drive sustainability and create social impact.
Sustainability Customer Stories
Discover how customers are innovating, expediting, and scaling real-world sustainability solutions on AWS.

Diversity and Inclusion Customer Stories
Explore how AWS customers are using technology to advance diversity, equity, and inclusion in their businesses and communities.
Find an AWS Customer Story
After selecting filters, share your search by copying the URL.
Fix This
Dive deep into customer stories on the Fix This podcast to discover everything from the importance of tracking sharks to exploring AI-driven art.

Leading Cloud Innovators
Learn how leading organizations across all industries build on AWS to drive innovation at every level of their businesses.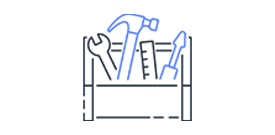 Customer Success with AWS Partners
Explore how customers accelerate their cloud adoption and fuel innovation with the AWS Partner Network (APN).
Get Started
Organizations of all sizes across all industries are transforming their businesses and delivering on their missions every day using AWS. Contact our experts and start your own AWS journey today.