AboitizLand Hedges Physical Risk by Migrating SAP to AWS
Creating Better Ways to Live for Its Communities
In 2020, the Philippines was struck by 20 tropical cyclones, three typhoons, one 6.6-magnitude earthquake, and a volcanic eruption near its capital, Manila. Flooding and power outages are not uncommon consequences of these natural disasters. Operating a data center in the face of such risks is challenging, which has prompted some businesses to move to the cloud.
The Aboitiz group of companies is a Filipino conglomerate that has been gradually migrating workloads to the Amazon Web Services (AWS) Cloud. AboitizLand, Inc., one of the subsidiaries under parent company Aboitiz Equity Ventures, has been using AWS for electronic approvals and human resource management for several years. Founded in 1994, AboitizLand is a real estate developer creating master-planned residential communities on Luzon, the Philippines' largest and most populous island, and in the Province of Cebu. Its vision is to create better ways to live for its "vecinos," Spanish for neighbors.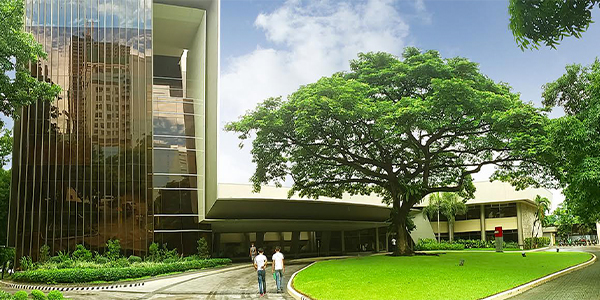 We achieve a higher level of data security and compliance on AWS compared to
on premises."

Philbright Ang Ti
Vice President of Corporate Services, AboitizLand

Lockdown Prevents Pressing Data Center Maintenance
When COVID-19 struck in early 2020, the Philippines went into a strict lockdown lasting nearly four months. This was a challenging time for AboitizLand, as the servers used to support critical enterprise resource planning (ERP) workloads on SAP were aging and required regular on-site maintenance. "We understood the urgent need to better manage the risks we sustained with on-premises servers," says Philbright Ang Ti, vice president of Corporate Services at AboitizLand. "Our entire infrastructure team wasn't able to go to the office, which is a situation we never thought possible. This pushed us further—and faster—towards the AWS Cloud."
AboitizLand has been using SAP since 2014, deploying four SAP modules to run its business: FICO (Finance and Cost Controlling), PS (Project System), MM (Materials Management), and RE-FX (Flexible Real Estate Management). Kaisa Consulting Company, Inc., a recognized AWS Partner and trusted SAP advisor in the Philippines, performed the initial implementation of SAP ECC 6.0 EHP on premises. Kaisa worked with AboitizLand in 2020 to migrate the same version of the software to SAP on AWS. It has since stayed on as a managed service provider for all SAP activities. The migration process included migrating AboitizLand's operating system to Oracle Linux, which AWS recommends for SAP applications running on Oracle databases.

Cloud-Native Tools Enhance Security
Aboitiz had already set up an AWS Landing Zone to centrally manage security and multiple AWS accounts for its business units, including AboitizLand. This ensured best practices for the baseline environment supporting SAP in terms of network design, data security, and identity and access management. Aboitiz follows the benchmarks established by the Center for Internet Security, and maintains separate Amazon Virtual Private Cloud (Amazon VPC) for each business unit on the AWS Cloud.
On AWS, the group was able to segregate development, user acceptance testing, and production accounts for each business unit as well as establish public and private subnets for databases. "We achieve a higher level of data security and compliance on AWS compared to on premises," Ang Ti says. AboitizLand is now using AWS Key Management Service (AWS KMS) for storage encryption and Amazon GuardDuty for intelligent threat detection. "We are saving a lot of time on system configuration with the AWS Landing Zone, as well as security monitoring with the tools on AWS," Ang Ti adds.

Flexibility to Monitor and Optimize Resources
It took six months to migrate all four modules of AboitizLand's SAP system onto AWS, which was completed ahead of schedule. Aboitiz started with small Amazon Elastic Compute Cloud (Amazon EC2) instance sizes, only scaling up when monitoring revealed more compute resources were needed. It also uses AWS Compute Optimizer to allocate SAP infrastructure in a cost-effective manner, scaling up and down based on actual consumption.
"We can quickly check whether we are overprovisioned and need to scale down some instances, which is something we could never do on premises," Ang Ti says. "The advantage of running SAP in the AWS Cloud is that we can monitor application traffic and have the flexibility to properly size our infrastructure."
When SAP was running on premises, users complained two to three times a month about varying amounts of downtime. However, Aboitiz's IT team had little to no visibility into storage consumption to prevent such outages. By using Amazon CloudWatch to proactively monitor resource utilization and keep SAP running nearly 24/7, teams spend just five minutes monitoring activities each day, down from one hour on premises.

Protecting Its Technology and Human Resources
Aboitiz teams are also saving time on deployment for new projects. Deploying Amazon EC2 instances take just minutes, rather than the weeks-long process of ordering and setting up new servers on premises. Aboitiz is now able to set up disaster recovery infrastructure in just two days, down from at least one week previously. And with production and backup infrastructure both provisioned at AWS data centers outside the Philippines, Aboitiz has drastically reduced the business risk from natural disasters.
Though the user experience on AWS versus on premises is virtually unchanged for SAP users at AboitizLand, life is far less stressful for management and IT. Once SAP on AWS went live in September 2020, there were no more worries about server maintenance during potential infectious outbreaks in the near or long-term future. "Our human resources are our greatest assets. During the first lockdown, we were so concerned about our employees' security and health trying to maintain servers and had to allow a limited number of staff to work on-site. It was quite a relief after the migration. With SAP and the rest of our systems on AWS, we are now in a better position to take care of our IT infrastructure team," Ang Ti comments.

Cloud-First Policy Shapes Strategic Direction
In 2021, the Aboitiz group of companies established a cloud-first policy. The positive experience of SAP on AWS for AboitizLand will continue to serve as a guidepost for other business units looking to implement SAP and migrate to the cloud. To date, AboitizLand is one of the only businesses in the group using SAP as its ERP system, and is the first to use SAP on AWS. "Groupwide, we are constantly talking about how we can better leverage AWS in key areas, including data security. The relationship between us will continue to flourish," says Ang Ti.
Ensuring a reliable ERP platform with high levels of data security gives AboitizLand the ability to promptly respond to the needs of its customer communities. "These technology decisions are not just about creating innovation or managing risk. They are first and foremost about serving our customers better," says Ang Ti.

Learn More
---
About AboitizLand, Inc.
As the real estate development division of Aboitiz Equity Ventures, AboitizLand began operations in 1994 in Cebu. In 2014, AboitizLand expanded into next-wave growth areas in Luzon, the Philippines' largest island and home to its capital Manila.

Benefits of AWS
Lowers risk from natural disasters with virtual servers abroad
Improves security with cloud-native tools
Optimizes compute resources to control cost
Facilitates monitoring to prevent system downtime
Sets up disaster recovery infrastructure in 2 days, down from 1 week
Spends 5 minutes daily on monitoring, down from 1 hour
Protects human and technology investments

---
AWS Services Used
---
Get Started
Companies of all sizes across all industries are transforming their businesses every day using AWS. Contact our experts and start your own AWS Cloud journey today.