Build Foundations for the Future of Receivables Finance on AWS with Dancerace | Case Study | AWS
"On AWS, we can build applications that run, stretch, and contract in a
really modern way that wasn't possible with our private cloud."

Elliot Avison
CEO, Dancerace

Founded in 1992, Dancerace helps banks and commercial lenders in the receivables finance and asset-based lending sectors manage loans, trades, and other financial transactions with their business customers. As an independent software vendor, Dancerace views the cloud as an opportunity to meet its customers' needs and expects most financial-services providers to switch to hybrid cloud computing in the future. To stay ahead of the curve, it is using Amazon Web Services (AWS) to build the foundation for hybrid cloud infrastructure now.

In 2022, Dancerace increased its use of AWS services to meet several goals. First, it needed to migrate key customer applications to the cloud to reduce latency and improve performance. Second, it wanted more agility to grow internationally to quickly enter new markets. In addition, it needed to satisfy data-sovereignty regulations in the new territory and offer customers the highest levels of security. By successfully implementing these changes, Dancerace is furthering its mission to build a hybrid cloud environment for its customers and working to ensure that it has a mature infrastructure in place and ready.

Opportunity | Using AWS Services to Modernize Infrastructure for Dancerace
Dancerace serves the receivables finance and asset-based lending sectors, where a company receives funding based on invoices that it has issued. Based in the United Kingdom, it works with nearly 70 financial-services institutions, from large multinational banks to independent financial technology firms. Across four continents: Africa, Oceania, Europe, and North America. Dancerace's solution provides a complete commercial-finance operating system that delivers a full range of front- and back-office controls and client-access tools for lenders.

Dancerace began its cloud modernization journey in 2018 when it turned to AWS for file storage for its lender-facing back-office control system. Since this initial engagement, it has used AWS services to support business-critical operations and services. However, Dancerace had hosted 100 percent of its services on a private cloud operated by a different managed-services provider, which was difficult to scale to meet growing demand. "Our 70 lenders process thousands of invoices every day," says Elliot Avison, CEO at Dancerace. "That means that we need to keep the lights on and process millions of transactions every week." To meet new demand caused by business growth in Australia and to build out its hybrid cloud vision, Dancerace turned to AWS. After a system review commissioned from a third-party consultant, the company rebuilt its core client-access application in the AWS Cloud and migrated two others—its onboarding and open accounting insights modules—to deploy all three systems on AWS in Australia. By making this move, Dancerace has improved its scalability while simplifying the process of entering new markets.

Solution | Achieving Greater Scalability and Simpler Growth on the Cloud
Dancerace's customer database processes huge amounts of financial data daily. The company provides systems to its lenders, which use those systems to connect to their own clients' accounting systems and process sales-ledger data. To improve scalability, Dancerace migrated its customer database application to a system using Amazon Elastic Compute Cloud (Amazon EC2), which provides secure and resizable compute capacity for virtually any workload. Using Amazon EC2, the company can scale to accommodate seasonal peaks in demand across a variety of industries and support lenders' intensive invoicing workloads at the end of the day, week, or month. The system also scales as Dancerace brings new customers onboard.
"On AWS, we can build applications that run, stretch, and contract in a really modern way that wasn't possible with our private cloud," says Avison. "We've now got a higher-performing system with low latency." He adds that support from the AWS team is always available to help Dancerace's engineers improve system performance.
In 2022, Dancerace was scaling up its operations in Australia to launch new products, but data-sovereignty issues were proving to be challenging. Data regulations differ from country to country and sometimes require customer data to remain in its respective jurisdiction. For a smaller business like Dancerace, entering a new market can be expensive. "The challenge we've had with data-regulation compliance is that it's not very commercial," says Avison. "Setting up private-cloud infrastructure in a new region can cost us tens of thousands of pounds. Using AWS saves us around 50 percent."
To facilitate the expansion into Australia, Dancerace rebuilt its customer-onboarding portal as a cloud-native application and deployed it into the appropriate AWS Region, or a physical location around the world where AWS clusters data centers. It also uses Amazon Virtual Private Cloud (Amazon VPC)—a logically isolated virtual network—to host applications and data in line with local regulations in Australia. "Previously, setting up a customer in a new Region using our managed-services provider would have taken us 3–4 months, due to the amount of work involved in setting up compliant storage, networks, and firewalls," says Avison. "Now, because AWS manages all those things under the hood, it takes less than 7 days."
Dancerace has also strengthened its security credentials. Under the shared responsibility model, AWS operates, manages, and controls the components of the infrastructure, while Dancerace manages the guest operating system and configures the AWS-provided security group firewall. As a result, Dancerace has improved its ability to meet core security-and- compliance requirements in new markets, including data locality, protection, and confidentiality. "The fact that AWS is a growing part of the IT estate of some of the leading financial-services-sector firms gave us an enormous amount of confidence," he says. "I have a high degree of confidence that an out-of-the-box AWS service has been tested far more rigorously than any service I could build myself."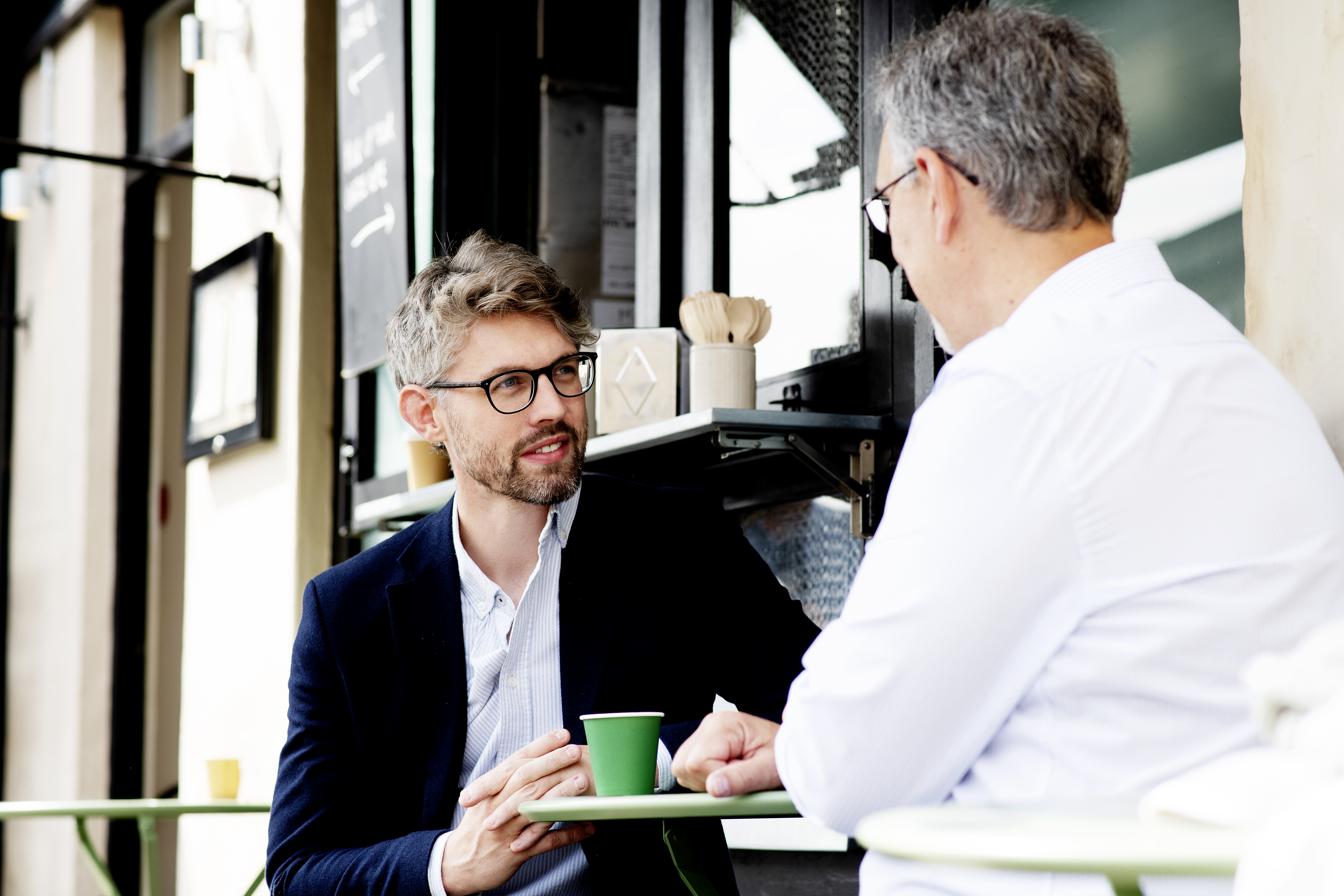 Outcome | Paving the Way Toward a Cloud-Native Future
On AWS, Dancerace has improved performance, reduced latency, and simplified expansion into new markets while satisfying data-sovereignty regulations. Today, the company
hosts approximately 25 percent of its systems on AWS and will continue to work toward a future where financial services are powered by hybrid cloud technologies.

Dancerace has already seen the first banking and lending service providers move toward a hybrid cloud model, with others sure to follow. "We see a real opportunity for our
business to use AWS to become the first commercial back- and front-end office application in the world that is fully on the cloud," says Avison. "The cloud is a better way of
doing this kind of business, and that's a great goal for both Dancerace and for AWS."

Leading Cloud Innovators in Europe
Learn how leading organizations in Europe across industries trust AWS to drive innovation at every level of their business.