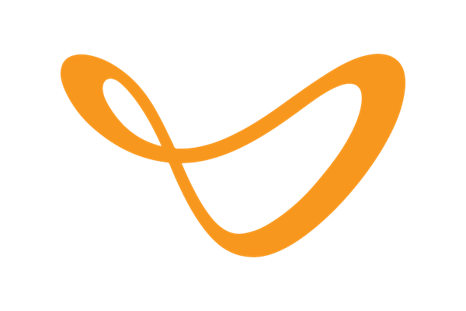 Joby Aviation Uses AWS to Revolutionize Transportation
Joby Aviation is an aviation startup focused on developing an electric vertical takeoff and landing (eVTOL) aircraft. The company's goal is to revolutionize personal mobility through quiet, fast, and clean air transportation. Joby publicly unveiled its five-seater aircraft in early 2020 and intends to begin operating the aircraft as a commercial passenger aircraft in 2024.
To study the flow of air over the aircraft, Joby engineers conduct Computational Fluid Dynamics (CFD) simulations. Joby has focused on using CFD more than traditional aircraft manufacturers might have because it allowed for rapid design iteration as the team explored various aircraft designs and architectures.

Using AWS helps us get results from our CFD work faster. In some cases, we get results in 24 hours that may have previously taken a week."
Alex Stoll
Aeromechanics Lead, Joby Aviation

Using CFD provided engineers with a great deal of insight into the expected performance of the aircraft. Due to the novel nature of the design, the team would not have much useful data from past aircraft programs on which to base predictions, so the preemptive knowledge the team gleans from these CFD simulations is very valuable. "No one has designed an aircraft like this before. We are breaking new ground," says Alex Stoll, aeromechanics lead at Joby. "The aerodynamics are complex and we've therefore relied heavily on CFD to understand the various interactions across the airframe."
The Joby aircraft has six propellers and can take off in several different ways, each varying in energy efficiency, speed, and noise level. "For example, maybe we can make some adjustments to how the pilots fly the aircraft, helping to reduce our noise footprint, which is essential to delivering community acceptance," says Jeremy Bain, CFD lead at Joby. "CFD is the best way for us to analyze all the options at once and get a clear understanding of what's happening."
Joby engineers rely on high performance computing (HPC) to conduct thousands of complex, compute-intensive CFD simulations that use hundreds of CPU cores each and can take many hours to complete. The company originally ran Simcenter STAR-CCM+ CFD software on an on-premises compute cluster. But when Stoll met another engineer who was running CFD on Amazon Web Services (AWS), he realized that leveraging the cloud could improve efficiency, reduce costs, and boost the engineers' productivity by decreasing job turnaround time. "Using AWS helps us get results from our CFD work faster. In some cases, we get results in 24 hours that may have previously taken a week. To run the same analyses at the same scale and with the same turnaround time using on-premises resources, we'd have to have a huge compute cluster running at low utilization, which would be much more expensive to purchase as well as maintain."

Choosing AWS for Elasticity, Agility, Storage, and Security
Today, Joby uses Amazon Elastic Compute Cloud (Amazon EC2) to provide the capacity it needs to run CFD simulations and Amazon Simple Storage Service (Amazon S3) to store and protect its data. The company also uses AWS ParallelCluster to simplify the configuration, deployment, and management of HPC environments where its simulations run while staying within budget.
Joby recently began using Amazon FSx for Lustre, a fully managed service that provides high-performance, scalable storage for compute workloads. "When we tried to run dozens of simulations at one time, we were reading and writing several gigabytes of data at a time, which slowed everything down," says Bain. "FSx for Lustre eliminated those capacity problems. We can increase the size of our hard drive easily now."
Joby is also using Amazon S3 Glacier to archive its CFD simulations. "We archive everything on Amazon S3 Glacier. It's an effective way to store 100 or 200 terabytes of data indefinitely if, by chance, we need that data in three or five years," says Bain.
Creating New Options in Transportation
By running CFD models using HPC and cloud-based managed infrastructure from AWS, Joby has been able to optimize the design of the aircraft while containing costs. "We can run all kinds of analyses quickly in the cloud, and then scale down when we're not using all that power," says Bain.
"When you're flying an aircraft, you want to have as much analysis under your belt as possible," adds Bain, "and with a goal of entering service in 2024, it's been important to us to work efficiently, which AWS has enabled us to do."

---
About Joby Aviation
Joby Aviation is a California-headquartered company developing a piloted, all-electric vertical takeoff and landing aircraft which it intends to operate as part of a fast, quiet, and convenient air taxi service beginning in 2024. Founded in 2009, Joby employs more than 700 people.

Benefits of AWS
Provides the agility and elasticity to run thousands of CFD simulations each month
Enables team to iterate quickly to design a safe, reliable, and quiet aircraft
Allows the company to comply with export control regulations
---
AWS Services Used
---
Get Started
Companies of all sizes across all industries are transforming their businesses every day using AWS. Contact our experts and start your own AWS Cloud journey today. Also, visit the CFD on AWS page to learn more about running your CFD workloads on AWS.