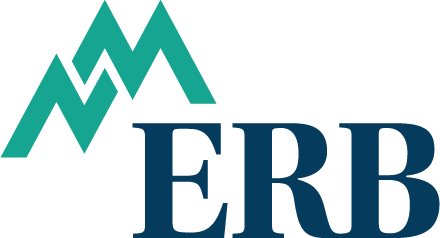 NMERB Migrates to Oracle SE on Amazon RDS, Reduces Support Costs by Over 50%
The New Mexico Educational Retirement Board (NMERB) completed the New Mexico state government's first migration to the cloud. NMERB selected Amazon Web Services (AWS) as its cloud service provider and worked alongside AWS Advanced Partner House of Brick Technologies (House of Brick)—now part of OpsCompass—and information technology consulting company ANM to migrate its business-critical pension administration system (PAS). The organization relied on aging on-premises hardware and wanted to simplify the way it managed and maintained its infrastructure. It also faced high costs and challenges with software licensing and hardware support. It needed a scalable, cost-effective service that offered a faster, simpler way to clone environments, as well as a way to prepare for business continuity and disaster recovery by hosting workloads on multiple locations—both of which it achieved on AWS.
NMERB migrated its PAS from Oracle Database Enterprise Edition to Oracle Database Standard Edition on Amazon Relational Database Service (Amazon RDS), which makes it simple to set up, operate, and scale a relational database in the cloud. The migration simplified infrastructure management for NMERB, reduced its support costs by over 50 percent, and now enables the organization to focus on its day-to-day operations rather than the complexities of enterprise system licensing and infrastructure management.
"On AWS, we're confident we can securely and efficiently make our monthly annuity payments to our members, which is job number one," says Lawrence Esquibel, deputy director of NMERB. "Many people rely on that monthly annuity, and having the availability to process monthly payrolls is critical."

The simplicity of using AWS services and the willing expertise of the engineers at AWS, whom we can lean on, have been invaluable to us. Consulting the AWS team as issues arise has led to our success."

Lawrence Esquibel
Deputy Director, New Mexico Educational Retirement Board


Migrating Its PAS to Amazon RDS
NMERB provides secure retirement benefits to active and retired employees of New Mexico public schools, institutions of higher learning, and educational programs at select state agencies. With 75 employees, the organization serves about 167,000 members, pays a monthly annuity of $70 million, and holds $14.8 billion in assets. To administer pensions, NMERB uses its PAS, which it built with Vitech Systems Group. The PAS went live in 2014. Shortly afterward, NMERB acquired Oracle Database Appliances (ODAs), which it moved into data centers in Santa Fe and Albuquerque so that it could run the PAS from these devices. NMERB didn't have the in-house expertise to run the Linux ODAs and tried several vendors before deciding on House of Brick in 2017. When the ODAs approached the end of their lifecycle, NMERB chose AWS based on a cost-savings assessment. In June 2020, the organization started a migration that ran until October.
Initially, NMERB ran parallel payrolls in both its ODA and AWS environments but soon gained the confidence to use AWS exclusively. It migrated just under 1.5 TB of data and created environments for production, quality assurance, and user acceptance testing, as well as extra environments so that departments like accounting could access production data. "Amazon RDS is the lifeblood of our PAS," says Dustin McGlasson, engineer at NMERB. "It has enabled us to spin up additional environments without worrying about how production databases would be affected, giving us the flexibility to grow." NMERB uses
Amazon Elastic Compute Cloud
(Amazon EC2)—a service that provides secure, resizable compute capacity in the cloud—to support its application front end. All the organization's Linux servers are Amazon EC2 instances, and NMERB also uses Amazon EC2 to stand up domain controllers. It uses
AWS Transit Gateway
—a service that connects virtual private clouds and on-premises networks through a central hub—to manage its network architecture. NMERB also uses
Amazon Simple Storage Service
(Amazon S3), an object storage service, to create copies of files for transfer to its application vendor and to store about 1 TB of scanned images. NMERB even uses Amazon S3 as an air gap solution in its backup environment, enabling it to store immutable offsite copies of critical data.
Removing the Burden of Licensing and Hardware on AWS
On AWS, NMERB has streamlined disaster recovery and achieved greater availability and a more secure environment—critical for protecting customers' personally identifiable information. Tasks such as monitoring its PAS, building dashboards, and setting up alerts are also more straightforward. One of the biggest wins for NMERB was removing the burden of Oracle licensing agreements, which cost nearly $100,000 per year and increased by 4 percent annually. The organization was able to move from Oracle Database's Enterprise Edition to its Standard Edition, thus avoiding future Oracle licensing fees. "By migrating to AWS, we saved a considerable amount of money on licensing, plus the hundreds of thousands of dollars it would have cost to replace our aging hardware," says Esquibel. "Turning those capital expenditures into operating expenditures enables us to acquire additional AWS resources to provide us better security and insights—and still cut our costs dramatically." The organization predicts that it will save around $1 million on its PAS environment over the next 5 years.
NMERB has also increased its efficiency on AWS. It is simpler for NMERB to manage five environments on AWS than it was to manage three using its ODAs, and the organization gained the ability to spin up new environments when it needs them for other tasks—such as performing additional testing. "If we have a problem with the application behind a load balancer, making adjustments to that load balancer is very fast," says McGlasson. "After a few clicks, the changes are done. The efficiency of AWS is a big improvement over doing things on premises."
Running queries on Amazon RDS is also much faster. Reindexing databases before running payroll each month went from taking hours to minutes, and the query to compute tablespace size now takes seconds instead of minutes. NMERB can also perform backups and restores to move its quality-assurance environment to a new configuration in a few hours—a process that used to take a few days. During this process, NMERB's information technology team no longer has to continuously monitor its tablespace, because AWS can scale exponentially. NMERB was also able to quickly resolve RAM issues and choke points by changing its application servers from medium to large and scaling its Amazon EC2 instances, which is as simple as clicking a button.

Continuing Its Migration and Becoming Future Ready on AWS
Now that NMERB has improved its costs, security, and availability by migrating to AWS, it plans to migrate more production workloads and eventually its entire data center, with the goal of one day running everything on AWS. Because business continuity planning is built into every aspect of AWS, the NMERB team is confident that it can continue to innovate, prepare for the future, and carry out its mission to make timely, secure retirement payments to its members.
"The simplicity of using AWS services and the willing expertise of the engineers at AWS, whom we can lean on, have been invaluable to us," says Esquibel. "Consulting the AWS team as issues arise has led to our success."

---
About the New Mexico Educational Retirement Board
The New Mexico Educational Retirement Board provides retirement benefits to active and retired employees of New Mexico public schools and institutions of higher learning and to certain state agency employees who work in educational programs.

Benefits of AWS
Reduced support costs by over 50%
Freed its team to focus on operations, not software licensing and infrastructure management
Will save an estimated $1 million on its PAS environment over the next 5 years
Reindexes databases in minutes instead of hours
Performs quality-assurance backups and restores in hours instead of days
Achieved greater availability, security, and disaster recovery
Gained the ability to manage and spin up instances more simply
---
AWS Services Used
---
Get Started
Organizations of all sizes across all industries are transforming their businesses and delivering on their missions every day using AWS. Contact our experts and start your own AWS Cloud journey today.