Netflix Empowers Remote Artistry with Low-Latency Workstations Using AWS Local Zones
When Netflix built a visual effects (VFX) studio in the cloud using Amazon Web Services (AWS), the entertainment company's goal was to facilitate collaboration among artists and content creators around the globe through remote workstations. Once Netflix's artists and partners gained the ability to access secure, high-powered virtual workstations remotely, the company's next step was to achieve low latency for its applications to reduce lag and offer a seamless content-creation experience closer to artists. In 2020, Netflix began using AWS Local Zones, a type of AWS infrastructure deployment that places compute, storage, database, and other select AWS services close to large population and industry centers. By accessing AWS compute services on Local Zones, Netflix can achieve low latency for applications and facilitate virtual workstations for its VFX studio users, fostering collaboration among artists.


By taking advantage of AWS Local Zones, we have migrated a portion of our content-creation process to AWS while creating an even better experience for artists."

Stephen Kowalski
Director of Digital Production Infrastructure Engineering, Netflix
Building Workstations to Power a Remote Workforce
As one of the world's leading entertainment services, Netflix streams content in over 190 countries. To recruit talent across the world, the company needed remote workstations that could provide similar performance to those available to employees in Netflix's studio headquarters. So in 2019, Netflix built its VFX studio on NICE DCV, a high-performance remote display protocol that provides customers with a secure way to deliver remote desktops and application streaming from virtually any cloud or data center to any device. The company's remote workstations are powered by Amazon Elastic Compute Cloud (Amazon EC2), which offers secure and resizable compute capacity for virtually any workload.
"Netflix is poised to become one of the world's most prolific producers of visual effects and original animated content," says Stephen Kowalski, director of digital production infrastructure engineering at Netflix. "To meet that demand, we are hiring some of the best artistic talent from all over the world. These artists need specialized hardware and access to petabytes of images to create stunning visual effects and animations. Historically, artists had specialized machines built for them at their desks; now, we are working to move their workstations to AWS to take advantage of the cloud."
To keep its remote workstations running smoothly, Netflix wanted to reduce application latency so that its artists could create content from their home offices or animation hubs without experiencing interruptions or lag. Netflix explored several cloud solutions that would facilitate low latency, and it eventually decided to deploy its applications closer to artists using Local Zones.

Achieving Single-Digit Millisecond Latency Using AWS Local Zones
Netflix uses Local Zones to access select AWS services closer to its artists and to achieve single-digit millisecond latency from its studios to the Local Zones. As infrastructure that is deployed and operated by AWS, Local Zones place core compute storage and networking services closer to users and data sources. Using Local Zones, Netflix can run latency-sensitive workloads closer to artists, helping to deliver a seamless content-creation experience. "Using AWS Local Zones brings cloud resources closer to our artists and has been a game changer for these applications," says Kowalski. "By taking advantage of AWS Local Zones, we have migrated a portion of our content-creation process to AWS while creating an even better experience for artists."
To help power its remote workstations, Netflix recently began using Amazon EC2 G5 Instances—which can be used for graphics-intensive applications like remote workstations, video rendering, and gaming to produce high fidelity graphics in near real time. In 2022, Netflix began to deploy its Amazon EC2 G5 Instances on Local Zones, further improving the performance of its applications. "Using the new Amazon EC2 G5 Instances, we can provision higher-end graphics workstations that offer up to three times higher performance compared to before," says Ben Tucker, technical lead for animation production systems engineering at Netflix. "Using Amazon EC2 G5 Instances, content creators have the freedom to create more complex and realistic content for our viewers."
In addition to decreased latency, customers can also use Local Zones to achieve increased availability for their applications. Local Zones are a logical extension of AWS Regions. Customers using Local Zones can access the full suite of AWS services in the parent Region by using the redundant private network provided by AWS and have the option of partitioning workloads between a Local Zone and a Region to increase availability. Customers can also partition workloads between two Local Zones in nearby cities or between two Local Zones in the same city, when available. By architecting across multiple Local Zones and Regions, customers can access the breadth of AWS infrastructure to facilitate high availability for their applications.

Expanding Its Content and Global Workforce
By running a combination of diversified Amazon EC2 instance types and its VFX studio on Local Zones, Netflix can bring cloud resources closer to its VFX studio users. The company looks forward to expanding its use of Local Zones to provide remote workstations to artists around the world.
In addition to the existing 17 Local Zones available in the United States, AWS plans to launch Local Zones in 32 metropolitan areas in 26 countries around the world starting in 2022. "We are excited about the expansion of AWS Local Zones globally," Kowalski says. "This brings cloud resources closer to creators, so artists can work anywhere in the world and create without boundaries."

---
About Netflix
Netflix is one of the world's leading entertainment services, with 222 million paid memberships in more than 190 countries. It delivers TV series, documentaries, feature films, and mobile games across a wide variety of genres and languages.

Benefits of AWS
Built a high-performing VFX studio in the cloud
Facilitated remote collaboration among a global workforce
Achieved single-digit millisecond latency

---
AWS Services Used
More Resources
Netflix on Fix This Podcast
Discover how Netflix uses AWS to build flexible, remote workstations to attract and retain creative talent that can now collaborate from virtually anywhere.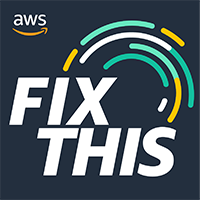 ---
Get Started
Organizations of all sizes across all industries are transforming their businesses and delivering on their missions every day using AWS. Contact our experts and start your own AWS journey today.