Machine Learning for Financial Services
Transform financial services with data-driven insights
Artificial intelligence (AI) and machine learning (ML) can help your financial services organization solve problems and create opportunities by improving core processes like fraud detection and claims processing while offering more engaging client-facing experiences through custom, personalized offers. AI and ML services from AWS are designed to meet the needs of financial institutions of all sizes—from the largest enterprises to the most innovative startups—so you can accelerate your adoption of these transformative technologies.

eBook
Ready to mine for intelligent insights for your financial services organization?

Download the eBook »
Benefits
Get proven expertise
More than 100,000 customers use AWS for AI and ML. Financial services institutions, from banks to insurance companies, choose AWS to transform business processes and create new customer experiences with AI and ML.

Apply ready-made intelligence
AI Services provide ready-made intelligence for a variety of common use cases including fraud detection, document processing, chatbots, personalized recommendations, business forecasting, and more. And no ML expertise is needed.

Accelerate ML adoption
AWS removes the heavy lifting from each step of the ML workflow to make it easier to add ML to financial services use cases. Train, build, and deploy models quickly, efficiently, and transparently in an integrated ML development environment with Amazon SageMaker.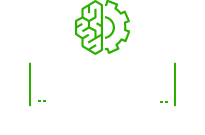 AWS Partners
Learn more about AWS Partners who can help you transform your financial services functions through ML.

Learn more »
Credit decisioning and underwriting

Fraud detection and prevention

Intelligent document processing

Personalized recommendations
Customer experience

Customer experience

Use AI and ML to make your customer experience more seamless. Streamline the customer onboarding, Know-Your-Customer (KYC), and claims processes, including identify verification through image and video analysis. Enhance customer interactions and help your customers get answers to their questions quickly via more intelligent customer call centers and chatbots.


Customer case studies

Core products

Credit decisioning and underwriting

Credit decisioning and underwriting

Use AI and ML to make credit and underwriting decisions more accurately and more quickly. Gain insights from alternative data sources to automate the issuance of loans, insurance policies, and other financial products to individuals and businesses that do not have an extensive credit history.


Customer case studies

Core products

Fraud detection and prevention

Fraud detection and prevention

Protect your customers and your businesses by detecting suspicious transactions while minimizing the number of customers whose transactions are declined when they should not be. Build ML models or add AI Services to applications to identify anomalies in the data and reduce the amount of false positive alerts that rules-based models generate.


Customer case studies

Core products

Complement password-based authentication and guard against fraudulent transactions.


Intelligent document processing

Intelligent document processing

AI and ML services from AWS make it easier for you to process, analyze, and get key information from documents to use in due diligence, mortgage application reviews, and financial analysis. Extract relevant fields and terms from documents as well as split and classify documents. Include a human step to validate, correct, or augment the machine learning results for higher accuracy and compliance.


Customer case studies

Core products

Predictive analytics

Predictive analytics

With AI and ML services from AWS, you can extract insights from your data to anticipate customer needs better, predict loan defaults, and identify new investment signals. You can also use these services in time-series forecasting to determine future asset demand and derivative pricing and to develop new products that can help your brokers, dealers, and asset managers grow your business.


Customer case studies

Core products

Personalized recommendations

Personalized recommendations

Recommend products and develop solutions tailored to the specific needs and behaviors of each customer. Using AI and ML services from AWS, you can add pre-built services to your applications and workflows or develop models that help you deliver unique experiences. Create customized investment portfolios, lending rates, and insurance products and make targeted recommendations.


Customer case studies

Core products
Get started
Leading financial services companies are already using AWS. Contact our experts and start your own AWS Cloud journey today.