AWS Digital Customer Experience Partner Solutions
Partner solutions supporting all phases of the digital customer acquisition and retention life cycle.
In today's competitive business environment, nothing matters more than how a customer values your relationship with them. They want to be engaged in a personalized, meaningful way that shows that your organization understands who they are and what they want. Digital Customer Experience solutions powered by AWS give organizations the infrastructure, storage, availability, advanced analytic, and decision making capabilities to leverage your most valuable assets and data to deliver the most meaningful customer experiences.
These solutions follow AWS best practices for building the most secure, high-performing, resilient, and efficient cloud infrastructure for industry applications.


Content Management
Author, create, manage and deliver web content across a multitude of digital channels.

Acquia | Acquia Platform
Acquia is the open source, digital experience company.
Acquia's platform allows organizations to build, manage and activate ambitious digital experiences at scale. Thousands of organizations around the globe rely on our platform to power customer experiences across any channel.

Solution Overview | Solution Demo | Spec Sheet | Free Trial | Customer Success | Contact
Perfect Sense, Inc. | Brightspot CMS
Build enterprise-class websites in as little as 90 days
Brightspot Readymade is an out-of-the-box solution that combines an enterprise quality platform with an easy-to-use publishing interface. It reduces reliance on IT so publishers can deploy new sites quickly. Brightspot Readymade is the culmination of insights gained over 10 years of implementing digital solutions for the world's largest brands.


Solution Overview | Solution Demo | Spec Sheet | AWS Marketplace List | Customer Success | Contact
Censhare | Censhare Universal Smart Content Platform
Censhare enables users to efficiently and easily manage content, digital assets and product information and publish these personalized on different channels. Our technology is key for the digital transformation, providing a content hub to enable the business to flexibly connect with the consumer.
Censhare developed a Universal, Smart Content Management platform that global organizations use to take charge of their digital experience, delivering personalized content across multiple channels, devices and languages.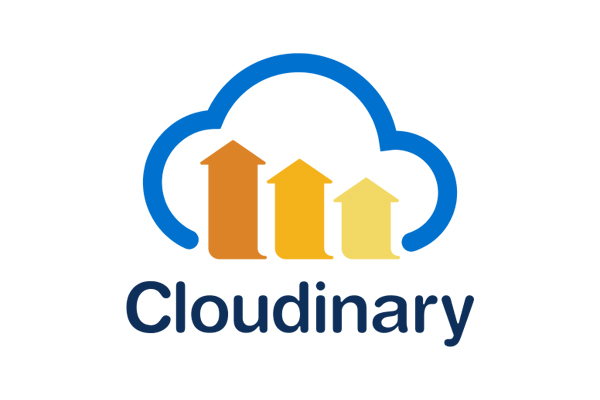 Cloudinary | Digital Asset Management Solution
Cloudinary is the media platform of choice for more than 400,000 developers, and behind the media rich websites and mobile apps of thousands of the world's best known brands.
Digital asset management from Cloudinary is used by marketing teams to collaborate, publish rich media faster, and improve customer conversion with AI, automation and analytics.

Solution Overview | Customer Success | Solution Demo | Spec Sheet | Free Trial | Contact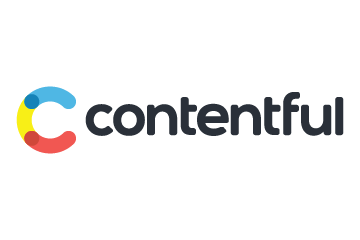 Contentful
Content infrastructure is disrupting the legacy CMS market by offering a new way to power content in any digital product – website, app, or device. It's purpose-built to integrate with the modern software stack and software delivery pipelines.
Contentful API centric Content Infrastructure allows customers to deliver content to all digital touchpoints and integrate content operations into their digital transformation strategy.


Solution Overview | Spec Sheet | Solution Deployment Guide | Free Trial | Customer Success | Contact
CrownPeak | Digital Experience Management Platform
Future-proof your digital presence and easily create advanced user experiences with the strongest and safest enterprise SaaS web content solution available
A leading enterprise SaaS web content management solution for global companies with complex digital needs. Combine digital experience creation, digital quality tools and the best privacy solution while easily integrating your existing marketing technologies. Deploy quickly, scale effortlessly, and protect your business in the safest WCM on the market.
Digital Experience Management (DXM) from Crownpeak empowers marketers to create, manage and deliver personalized experiences across global touchpoints with agility and increased effectiveness.


Solution Overview | Solution Demo | Spec Sheet | Customer Success
Pagely | Enterprise Managed WordPress Hosting
Powerful, flexible Managed WordPress Hosting for organizations that rely on WordPress

Pagely offers Managed WordPress Hosting for Enterprise customers. By specializing in WordPress hosting for high-demand websites, Pagely has developed a robust, flexible hosting solution with proactive security, hands-on support from industry experts, and WordPress performance optimizations. With a decade of experience working with some of the biggest brands in the world, Pagely is able to create customized hosting plans to match any organization's needs.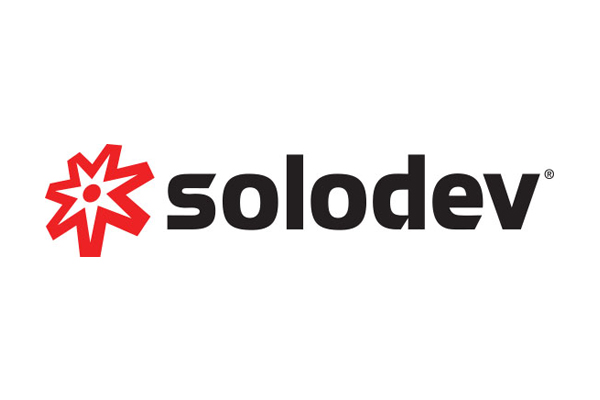 Solodev CMS
Build Faster, More Secure Websites for Dynamic Customer Experiences
Organizations of all sizes – both public and private – use the Solodev CMS to boost their digital presence by investing in a more dynamic, customized Customer Experience (CX). Architected for AWS Cloud solutions, Solodev gives users freedom to craft experiences that work best for them on a secure, reliable infrastructure.

Solution Overview | Solution Demo | Spec Sheet | Free Trial | Buy on AWS Marketplace | Customer Success | Contact
WP Engine
WP Engine's WordPress digital experience platform offers a range of solutions to meet the needs of customers seeking high-performance, excellent resiliency, and the robust security required to run enterprise-scale digital operations.
WP Engine is the WordPress Digital Experience Platform that gives companies the agility, performance, intelligence and integrations they need to drive their business forward faster. WP Engine's combination of tech innovation and an award-winning team of WordPress experts are trusted by over 90,000 companies.


Solution Overview | Customer Success | Solution Demo | Contact
Marketing Automation
Solutions that facilitate how you attract and retain customers through automated marketing processes that include email, video, event management, personalization, account based marketing, and more.

Braze | Customer Engagement Platform
Braze enables you to shift the dialogue from communication to conversation and connect streaming data to messaging channels.
Braze is a customer engagement platform that delivers messaging experiences across push, email, apps, and more. It is set apart as the platform that allows real-time and continuous data streaming, making marketing more authentic, brands more human, and customers more satisfied with every experience.

Capillary's Intelligent Customer Engagement™ (ICE)
Capillary's Intelligent Customer Engagement™ (ICE) suite of products integrates everything retail marketers and operators require to engage with their customers, weaving social and mobile experiences into any point-of-sale device – from legacy terminals to the latest POS devices and mobile tablets.
CleverTap
CleverTap consolidates analytics and engagement on a single platform to help high-growth brands analyze, target, engage, measure and monetize users across mobile and web and help build personalized experiences at scale.
Brands use CleverTap's automation, AI/ML and personalization capabilities to manage and improve customer lifecycle by delivering consistent experiences across touchpoints. With a unique combination of unified data platform, automated segmentation, insights, and omnichannel engagement, CleverTap helps to optimize customer experiences in real time and at scale.
Solution Overview | Solution Demo | Free Trial | Customer Success | Contact
Cordial
Cordial activates real-time consumer and business data to deliver 1:1 personalized messages across any channel including email, SMS, push, and more. Cordial helps brands drive consistent engagement, repeat purchases, and higher lifetime value through better messaging.

The Cordial messaging platform enables retailers to consolidate redundant marketing technology, eliminate data silos, and remove internal friction to deliver individualized cross-channel brand experiences that drive compelling bottom line impact.

Solution Overview | Solution Demo | Customer Success | Free Trial | Partner Profile | Contact
HubSpot
HubSpot (NYSE: HUBS) is a leading growth platform. Today, over 52,000 total customers *in more* than 100 countries use HubSpot's award-winning software, services, and support to transform the way they attract, engage, and delight customers.
HubSpot gives companies the tools they need to grow: Marketing Hub: launch effective marketing campaigns to drive more leads; Sales Hub: streamline your sales process; Service Hub: connect with customers to help them succeed; and HubSpot CRM: organize, track, and nurture leads and customers.

Solution Overview | Solution Demo | Free Trial | Customer Success | Contact
Localytics
Localytics gives marketers the autonomy to craft and send intelligent, personalized push, in-app, and app inbox marketing campaigns that are proven to deepen customer engagement, loyalty and conversion.
An analytics and optimization solution that allows clients to effectively reach customers and prospects through mobile channels by combining Profile, Session, and deep Behavioral customer insights that build personalized engagement. Localytics provides users with the autonomy needed to deliver results.

MoEngage
Marketing automation to help you engage your users with the right content on the right channel, at the right time

MoEngage is an intelligent marketing cloud, built ground-up for the mobile-first world. With AI-powered automation and optimization capabilities, MoEngage enables hyper-personalization at scale across channels like mobile push, email, in-app, web push, and SMS. Leading brands across the U.S., Europe, and Asia like Samsung, Deutsche Telekom, Hearst, Vodafone, Travelodge, and Aditya Birla Group use MoEngage to enhance digital customer experience and grow online sales.

Sendgrid | SendGrid Email Delivery
Integrate via 7 open source libraries to send email in minutes with 24/7 support and improved deliverability.
SendGrid's email delivery API allows your developer team to integrate and start sending marketing and transactional email in minutes. Our scalable solution allows and 24/7 support allows you to focus on your application, not your email.

Solution Overview | Buy on AWS Marketplace | Customer Success | Contact
Sigstr | Email Signature Marketing
Sigstr turns the millions of emails your company is sending every year into engaging marketing campaigns by inserting dynamic CTA banners in every email your employees send. The banner is targeted based on sender and recipient of each email.

Sigstr gives marketers centralized control over their entire company's email signatures, keeping them on brand and inserting dynamic banner ads relevant to the recipient. Sigstr integrates with every email client and the leading CRM and MAP, creating a robust, enterprise-grade marketing channel.


Solution Overview | Solution Demo | Customer Success | Contact
Vidyard | Video Engagement Platform
Businesses need to work with a solution that simplifies how they can host and track video. Vidyard has provided an end-to-end solution that they can easily upload videos to our management platform, which then utilizes AWS to store the videos on behalf of the customers and provide tracking of view data.
Vidyard's solution enables customers to Create, Host, Distribute and Track videos across their organization. Video is one of the biggest trends that businesses are using to dramatically grow their business. Vidyard offers businesses of all sizes the ability to easily manage and integrate all of their video assets with their CRM and Marketing Automation Platforms, as well as enable front line employees to use Personalized Video to acquire and service customers.

Solution Overview | Solution Demo | Spec Sheet | Free Trial | Customer Success | Contact
Whispir
Whispir powers communication experiences for any company, use case, and audience. An end-to-end workflow communications platform with 8 core channels and a growing suite of integrations, Whispir interacts with over 12 million people per month.

Whispir is an intelligent cloud communications platform that delivers quality communications experiences. Whispir intuitively connects touch points using dynamic workflows, reporting, messaging, and contacts pillars, tied together in one easy to use platform.
Solution Overview | Solution Demo | Customer Success | Free Trial | Quickstart | Partner Profile | Contact
Digital Commerce
Deploy commerce solutions across multiple channels including web, mobile, social, voice, and more with integrated product catalogs, inventory management, shopping carts, payment systems, and compliance.

Magento | Magento Commerce Cloud
Magento Commerce Cloud gives merchants high-availability architecture, elastic scale, and global deployment options while maintaining the flexibility needed to create unique shopping experiences.

Magento is a one-of-a-kind cloud eCommerce solution with enterprise power, scalability, and flexibility to create unique customer experiences proven to generate more sales. No matter your company's size or goals Magento delivers everything you need for growth in an increasingly competitive market.

Skava | Skava Commerce
Skava Commerce is a modern ecommerce platform. Its microservices based technology enables continuous innovation in a mobile first world. Skava helps leading enterprises across the world deliver engaging omnichannel, customer-centric experiences.
Skava Commerce is a modular platform designed to keep up with your evolving business. Supporting every stage of digital commerce transformation, Skava helps businesses move away from cumbersome, monolithic platforms and into a world of empowerment, flexibility and freedom.


Solution Overview | Customer Success | Solution Demo | Spec Sheet | Free Trial | Contact
Strikingly
Strikingly's website builder solution can help business owners quickly publish their e-commerce platform.
Its "SXL.CN" Wechat mini program builder solution has additional built-in marketing tools, such as group buy, distribution and flash sale, which can help business owners with various marketing strategies to engage with their customers in their e-commerce Wechat mini program.
UltraServe Commerce
Feature rich and easy to consume, UltraServe Commerce helps organizations to realize the full potential of their digital commerce investments in the shortest possible time with the least amount of upfront cost and risk.
UltraServe Commerce, powered by broadleaf, is a modern cloud-based solution delivered via the AWS Marketplace designed to promote rapid business innovation whilst delivering outstanding customer experiences.

Solution Overview | Customer Success | Spec Sheet | Free Trial | Buy Now | Partner Profile | Contact
Customer 360
Make your customer data actionable with relevant business metrics and near real-time decision support with capabilities such as visitor and conversion tracking, social analytics, customer segmentation, campaign performance and attribution, customer lifecycle analytics, and marketing ROI analysis among others.

Adverity GmbH | Adverity Datatap
Adverity Datatap's innovative marketing analytics software enables advertisers to automatically retrieve data from multiple sources, enrich and transform the data, and send it to multiple possible destinations. Adverity Datatap has the most specialized collection of pre-built connectors for all your marketing, analytics, and e-commerce tools.
Marketing data is generated and lives in endless places – from vendors to agencies, from cloud platforms to internal marketing systems. Leverage Adverity Datatap as your ETL tool (Extract, Transform, Load) to manage the data integration process from all these sources. Adverity is automated, flexible, reliable, and secure.

Amperity Customer Data Management
Amperity is a Customer Data and Identity Platform empowering global consumer brands to create unique and personalized experiences by unlocking all of their customer data.

Amperity ingests raw data into AWS without any client ETL effort, eliminating the strain on IT. Amperity then stitches together all of a brand's disparate data sources utilizing patented AI/ML algorithms to form complete customer profiles that are available to marketers.

Solution Overview | Solution Demo | Customer Success | Partner Profile | Contact

Amplitude
Amplitude enables you to understand what makes your users tick, rapidly release better product experiences, and grow your business across web and mobile.
Amplitude is a product analytics platform built for the modern product stack. It provides scalable user behavioral analytics with an extensive suite of integrations, enterprise-grade security, and best-in-class customer success.

Solution Overview | Solution Demo | Spec Sheet | Customer Success | Contact

Chartio
Chartio enables marketing teams to combine their data from all disparate data sources and easily analyze and visualize into beautiful dashboards that provide full view into the lifecycle of a customer, attribution, ROI and overall impact on revenue.

Chartio provides end-to-end self-serve marketing analytics for secure deployments in minutes; an ability to combine marketing data from disparate data sources; accelerated insights with pre-built marketing dashboards; no coding required, product experience tailored to marketing teams; straightforward data access, exploration, and visualization.
Solution Overview | Solution Demo | Free Trial | Customer Success | Contact
ContentSquare
ContentSquare is a digital experience analytics and optimization platform that helps businesses understand how and why users are interacting with their app, mobile, and websites. ContentSquare computes billions of touch and mouse movements, and transforms this knowledge into profitable actions that increase engagement, reduce operational costs, and maximize conversion rates.

Using behavioral data, artificial intelligence, and big data to provide automatic recommendations, ContentSquare empowers every member of the digital team to easily measure the impact of their actions, and make fast and productive data-driven decisions to optimize the customer journey.

Solution Overview | Solution Demo | Customer Success | Contact
InsideView | B2B Data & Intelligence
InsideView helps business-to-business (B2B) sales and marketing teams know exactly who to target, why and when to reach out, and how to connect. We do this by delivering AI-based company and contact data and intelligence into the CRM and marketing automation platforms used by the world's leading companies.
Built on AWS, InsideView solutions help executives to plan, execute, and measure go-to-market strategies, sales and marketing to engage the right buyers with the right message at the right time, and operations to maintain data health for their revenue teams. We cover global markets, 13M+ companies, and 30M+ contacts. InsideView's Targeting Intelligence platform, built using artificial intelligence (AI), delivers the industry's most relevant, reliable data trusted by the world's leading B2B companies. InsideView delivers B2B data and intelligence solutions for sales and marketing.

Looker | Looker Analytics
Looker was built to provide Big Data Analytics, at scale, on top of AWS Data Sources to power the new Data-Driven organization. Over 1600 industry-leading and innovative companies such as Sony, Amazon, The Economist, IBM, Spotify, Etsy, Lyft and Kickstarter have trusted Looker to power their data-driven cultures.
Looker is a unified Platform for Data that delivers actionable business insights to every employee at the point of decision. Looker integrates data into the daily workflows of users to allow organizations to extract value from data at web scale.

Solution Overview | Solution Demo | Spec Sheet | Free Trial | Buy on AWS Marketplace | Customer Success | Contact
Manthan Software Services Private Limited | Customer Marketing Platform
Manthan provides CDP, Advanced Customer Analytics, pre-built AI Algorithms, and Personalized Omnichannel Execution.
Manthan Customer Marketing Platform helps marketers drive superior customer engagement through a deep understanding of customer behavior and preferences. The underlying Customer Data Platform creates a unified view of the customer, enabling marketers to deliver a consistent experience to the customer across channels. Advanced analytics and AI help surface deep customer insights, arming marketers with tools for contextual, consistent and real-time customer engagement.

Segment
Segment provides the customer data infrastructure that businesses use to put their customers first. With Segment, companies can collect, unify, and connect their first-party data to over 200 marketing, analytics, and data warehousing tools.
Save time writing integration code and implement your mar-tech stack quickly using a single API for customer data integration. Collect data everywhere your company interacts with its customers and make that data available in any of 200+ tools and warehouses your team needs.

Singular
Singular is a Marketing Intelligence Platform that helps enterprises simplify their marketing data by unifying siloed data sources, applying attribution, and exposing insights to accelerate growth.

Singular creates a granular replica of all customer marketing data in your data warehouse that directly connects to Tableau, Looker, or any other reporting tool. Enabled by analytics and data science, Singular allows your marketing data to remain easily available.

Solution Overview | Solution Demo | Customer Success | Spec Sheet | Free Trial | Partner Profile | Contact
Tealium | Tealium Universal Data Hub (UDH)
A flexible and comprehensive platform for managing customer data in real time across the full lifecycle of data. Power a data supply chain covering data collection, normalization, transformation and enrichment, integration and activation.
The UDH is comprised of: Tealium iQ Tag Management for client-side data collection and delivery. EventStream adds these capabilities server-side. AudienceStream Customer Data Platform turns this event data into a single customer view. DataAccess delivers this pre-cleansed, correlated dataset.

Solution Overview | Solution Demo | Spec Sheet | Free Trial | Contact
Tickr
Intelligence for in-house and agency teams, enabling real-time tracking of brand awareness, media metrics (paid, news and social), campaign performance, and ROI.

Tickr gathers all your key marketing and PR metrics in one simple elegant interface, enabling collaboration, real-time decision-making, and campaign tracking across multiple marketing channels.

Upshot.ai
Using Upshot.ai companies engage intelligently with their audiences to boost omni-channel adoption, conversion and retention. Upshot.ai's capabilities span the entire customer lifecycle, from onboarding to loyalty and advocacy, and rely upon a mix of analytics, behavioural psychology, learning theory and gamification to give its clients an edge.
Upshot.ai has capabilities in 360-degree customer profiles, primary customer research, real-time behavior tracking, omni-channel analytics & AI-based predictions, customer experience bottleneck detection, and omni-channel personalized engagement. We also consult in customer centricity strategy.
Are you Interested in Listing Your Digital Customer Experience Solution?

APN Partners interested in listing their Digital Customer Experience product or solution must have achieved the AWS Digital Customer Experience Competency through the AWS Competency Program.
To learn more about the AWS Comeptency Program and apply for the AWS Digital Customer Experience Competency, click here »
Note: All solutions on the AWS Digital Customer Experience Partner Solutions webpage are created, sold, and implemented by a third party.