Genesys®
Every year, Genesys® orchestrates more than 70 billion remarkable customer experiences for organizations in more than 100 countries. Through the power of their cloud, digital, and AI technologies, organizations can realize Experience as a Service℠, their vision for empathetic customer experiences at scale.

"The main benefit of the AWS Service Catalog to Genesys is self-service. Engineers can select a product that creates a virtual machine preloaded with all the troubleshooting tools needed in a matter of minutes. When no longer needed, they can delete it and start a new one in no time. The AWS Service Catalog is an excellent service as it allows us to lock all services that we do not need and focus on the services that our engineers do need. When an engineer launches a product from the AWS Service Catalog, we use the Infrastructure as Code to build the resource; it locates the proper Amazon golden images, adds the newly created VM to the Microsoft Domain during the creation, applies all the group policies and security access to the virtual machine. After a few minutes, the EC2 is showing and ready to log on with their domain account. To create a domain account, we again utilized the AWS Service Catalog and created two products that integrate with the Microsoft Domain controller. Once selected, the engineer can type the username and password they desire, and once submitted, their account is created. These two products dropped our support case count by 93% and saved us multiple hours of unplanned work during our sprint cycles.
"To save more time and effort within our environment, we also automated the shutdown of machines based on idle time as there are very rare occurrences when a test machine needs to be running 24/7. When an engineer needs to work on their test machine, they can turn it on in a matter of minutes."
Nikki Adams, Senior Manager, Customer Care Operations - Genesys®

Maximus
For more than 40 years, Maximus has partnered with state, federal and local governments to provide communities with critical health and human service programs. Maximus leverages its extensive experience to develop high-quality services and solutions that are cost effective and tailored to each community's unique needs.

"Our DevOps team uses AWS Service Catalog to provision a wide range of AWS resources, including EC2 and RDS. This enables our teams to maintain and update our application stacks across multiple AWS accounts. With AWS Service Catalog AppRegistry integrated into our applications, we are also able to keep track of our Cloud resources and store valuable metadata for each application. This complements our resource tagging strategy and improves our operational teams' efficiency. Our project teams are able to glance at Application Manager to identify which resources our applications are using and their associated costs."

Sachin Kapale, Director of Architecture - Maximus

"We started using AWS Service Catalog AppRegistry in 2020 to register our applications and their metadata. The combined power of AWS Service Catalog and AWS Service Catalog's tagging enforcement capabilities now helps us to track our cloud resources and their associations with different business processes. We also proudly participated in beta for Principal Name Sharing, a new capability/ feature of AWS Service Catalog. Principal Name Sharing will simplify how we distribute cloud patterns, so we look forward to using it further."

Sachin Kapale, Director of Architecture - Maximus

DISH Network
DISH Network Corporation is a connectivity company. Since 1980, it has served as a disruptive force, driving innovation and value on behalf of consumers, which includes building solutions on Amazon Web Services (AWS). DISH Network uses AWS Service Catalog to provide infrastructure builds to its development teams in form of self-service product offerings that are standardized to be secure, compliant, and reusable.

"AWS Service Catalog enables Dish Networks to take a product centric approach towards how we are building on AWS instead of treating infrastructure builds as bespoke patterns. For cloud engineers and administrators, Service Catalog provides infrastructure in the form of product offerings that provide reusability, consistency, and standards enforcement.

For end users such as developers, they are empowered to provision infrastructure resources via self-service easily and at scale. By removing cloud engineering and operations teams as a bottleneck for infrastructure creation, builds that routinely took months are now completed in hours to days. AWS Service Catalog allows us to do more with less time and resources."
Bruce Sachetti, VP IT Operations & Infrastructure - DISH Network

GoDaddy
GoDaddy is the company that empowers everyday entrepreneurs. With 19 million customers worldwide, GoDaddy is the place people come to name their ideas, build a professional website, attract customers, and manage their work. GoDaddy built a self-service portal for builders to automate GoDaddy as well as AWS processes, including AWS account creation and deploying an AWS Landing Zone with AWS Service Catalog products. AWS Service Catalog provides GoDaddy builders with standardized patterns and increased agility, while allowing them to maintain optimum security posture and standardization. Teams can rapidly build a library of pre-approved, battle-tested services published in Service Catalog, including Amazon Aurora, Amazon DynamoDB, Amazon EKS, Amazon API Gateway, and AWS Lambda.

"Service Catalog helps us meet our objective to enable builders to go from concept to cloud in under 6-hours, while raising the bar on engineering rigor. We have provided a developer first methodology that allows teams to move quickly, and helps us achieve self-service governance at scale."
Demetrius Comes, VP of Engineering - GoDaddy

BP
BP is a global energy company with operations in 78 countries in Europe, North and South America, Australia, Asia, and Africa. The company delivers heat, light and mobility products and services to people all around the world in ways that will help drive the transition to a lower carbon future. Using AWS Management and Governance services, BP can provision and manage AWS accounts and cloud environments available to teams across all areas of business.

"We implemented AWS Organizations and AWS Service Catalog to help us deploy and manage over 200 AWS accounts with ease. We have benefitted greatly by having an automated account provisioning pipeline that executes within a few minutes and produces a fully managed, compliant AWS account. We also deployed AWS CloudTrail to meet requirement for compliance and auditing and introduced AWS Config for compliance validation. With CloudTrail and AWS Config, we can adhere to BP security controls for auditing compliance."
Amo Rai, Service Owner - BP

iCIMS
iCIMS is the leading recruitment software provider for employers to attract, engage and hire great people. iCIMS enables companies to manage and scale their recruiting programs through an end-to-end talent acquisition platform and an ecosystem of nearly 300 integrated partners.

"AWS Service Catalog helps us create environments quickly by eliminating continuous manual authorizations and stabilizing our costs for future research and development. In addition, Service Catalog helps us remain compliant by putting guardrails in place, which impact what technology can be used in a self-service environment, as well as who can use the technology. As a result, we gain faster and frequent code delivery, saved costs, and the opportunity to experiment with different technologies and configurations."
Ben Barresi, Director of Cloud Hosting - iCIMS

Deloitte
Deloitte is a network of independent firms providing audit and assurance, tax, legal, risk and financial advisory, and consulting services to a wide range of clients in 20 industry sectors. In the U.S., Deloitte LLP and Deloitte USA LLP serve more than 85 percent of the Fortune 500. Deloitte's ConvergeHEALTH Miner solution is a suite of tools and services that help accelerate data gathering, analysis, and management across the healthcare research lifecycle, accelerating time-to-market for new therapies, reducing data analysis run times and operating costs, getting medicine to patients faster, and expanding its safety and effectiveness analysis to improve patient outcomes. Miner leverages a wide range of AWS services. They used AWS CloudFormation and AWS Service Catalog to get Miner to clients faster using infrastructure as code. Deloitte chose AWS CloudFormation templates to code the infrastructure, which it can then deploy in one click using AWS Service Catalog. AWS Service Catalog allows organizations to create and manage catalogs of IT services, including complete multi-tier application architectures. With this approach, Deloitte has greatly accelerated deployment times for Miner. In addition to faster deployment, using AWS Service Catalog helps clients cut costs.

"Building each environment from the ground up typically took two skilled engineers two to three weeks… Using AWS Service Catalog means we can deploy a full-featured Miner environment in about 45 minutes. It's one-click simple. Each deployment has tested and proven security and networking configurations, so engineers don't have to worry about those things."
Jinlei Liu, Vice President of Product Development - Deloitte
"Customers can easily turn instances off when they are not being used and then turn them back on again instantly when they are needed… Simply by turning them off on nights and weekends can save clients about a third of associated cloud compute costs."
Kristin Feeney, Senior Data Scientist - Deloitte

Dbvisit
Dbvisit develops, sells and supports innovative software that protects data in Oracle Standard Edition databases. The solution Dbvisit Standby provides full Disaster Recovery capability for companies running Oracle Standard Edition databases, ensuring they can protect and access their critical data after unexpected outages, whether located in the cloud, hybrid or on-premises. Dbvisit uses Amazon CloudWatch, AWS CloudFormation, and AWS Service Catalog together to quickly provision and manage multiple AWS environments in order to test their product.

"Our product can be tested quickly with the correct environments, but creating and starting these environments can be time consuming. And catering for changes over time can also be challenging. Therefore, our goal has been to move towards an automated process of provisioning an AWS environment and deploying software on it, using infrastructure as a code. We implemented CloudFormation and Service Catalog so that the DevOps team can automate the creation of internal AWS environments for development and testing environments. We then use CloudWatch to get a better overview of what is happening in our configurations, which is of great importance. These services have helped us find a way to innovate faster while maintaining control over our AWS infrastructure."
Anton Els, Chief Technology Officer - Dbvisit

Copebit
Copebit is a Swiss AWS Partner that implements cloud solutions for their customers. The company decided to use AWS Management and Governance tools for their own services and for clients. Using Amazon CloudWatch, AWS CloudFormation, AWS CloudTrail, AWS Config, AWS Service Catalog, and AWS Systems Manager, Copebit focuses on client projects related to DevOps, Containers, and Serverless Technologies.

"We use Cloud Formation and Service Catalog to automatically provision a number of resources, including Config, Systems Manager, AWS Budgets, and CloudWatch. As a result, every client we onboard is configured according to the well-architecture framework. With these services, we have found a way to achieve secure management at scale, establish end-to-end IT lifecycle management, and gain operational visibility. With CloudFormation, we can configure a set of standard templates based on best practices, which can be implemented for each client and each account. With CloudWatch and Budgets, we can easily visualize important metrics, which leads to reduced costs. We use Config and CloudWatch to continuously monitor workloads, which reduces operational overheard. We are relieved that our teams and our customers no longer have to pick between business agility and governance."
Marco Kuendig, Senior Consultant - Copebit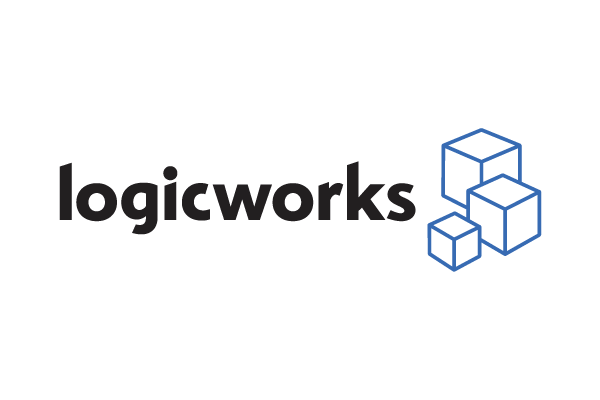 Logicworks
Logicworks is an AWS Premier Partner with 25+ years of experience in enterprise IT, offering a full range of migration, automation, and managed services. They specialize in complex infrastructure for industries with high security and compliance requirements, including finance, healthcare and retail. Logicworks uses AWS Service Catalog to create ready-to-use repositories of custom-built AWS environments, allowing their customers to easily launch new environments that have approved security and resiliency configurations.

"Our customers rely on Logicworks to design, build, and deploy reliable infrastructure that meets high security, availability, and performance standards. By using Service Catalog, we have been able to dramatically simplify the process of creating or replicating AWS environments, enabling our customers to offer their teams self-service options for standard configurations. By providing them with services through AWS Service Catalog, they can improve time-to-production and reduce stress on in-house IT teams with the assurance that baseline security configurations are maintained."
Sachin Bansal, Vice President of Strategic Alliances and Channels - Logicworks

Transdev
As an operator and global integrator of mobility, Transdev gives people the freedom to travel whenever and however they choose. Transdev provides 11 million passenger trips everyday thanks to efficient, easy to use and environmentally-friendly transportation services that connect people and communities. The company selected AWS Service Catalog to manage and create portfolios of approved products to their Operations teams, who can utilize the services they need in a personalized portal.

"We decided to use AWS Service Catalog to complement AWS CloudFormation. We needed a way to give our Operations teams the building-blocks portfolio to deploy AWS resources simply and consistently. With Service Catalog, we have found our preferred method to centralize and publish templates as products. Service Catalog is an easy-to-use deployment tool that has allowed our teams can create, govern, and manage AWS resources in just a few clicks."
Matthieu Traverse, Cloud Principal Architect - Transdev

Raiffeissen Informatik
Raiffeisen Informatik has been providing comprehensive cloud and on-premises IT-services for financial service institutions and insurance providers for 50 years. Together with its subsidiaries, the company has 80 locations in more than 30 countries worldwide. Raiffeisen Informatik selected AWS Service Catalog to complement their CloudFormation deployment methods. With Service Catalog, the company's DevOps teams can easily access, implement, and use necessary AWS services.

"Because our services and products are used by different legal entities, it is crucial that our teams have access to the products they need in a personalized portal. Now, we have a single pane of glass for provisioning resources, enabling large-scale and complex deployments to occur. By using Service Catalog, the platform we have built has increased in customer usage by over 300%, which is our key success measure."
Vladimir Simunovic, Deputy Group CTO and Tribe Lead, Cloud Center of Excellence - Raiffeisen Informatik


Read the getting started guide
Follow our getting started guide to create and manage your catalog of IT services.

Read documentation

Sign up for a free account
Instantly get access to the AWS Free Tier.
Sign up
Start building in the console
Start building with AWS Service Catalog in the console.

Sign in