Amazon EC2 M5 Instances
Balanced compute, memory, and networking resources for general purpose workloads
Amazon EC2 M5 Instances are the next generation of the Amazon EC2 General Purpose compute instances. M5 instances offers a balance of compute, memory, and networking resources for a broad range of workloads. This includes web and application servers, back-end servers for enterprise applications, gaming servers, caching fleets, and app development environments.

Cost Optimization
Powered by the higher compute performance of the newest generation Intel Xeon Scalable processors, customers of M5 instances can realize increased cost optimizations based on improved price/performance, and reduce the costs of needing to upsize their instances due to increased networking or storage requirements.

Lower TCO
By leveraging the higher number of cores on Intel Xeon Scalable processors, M5 instances provide customers with a higher instance density than the previous generation, which results in a reduction in per-instance TCO. With the largest instance size, m5.24xlarge, customers can scale-up and consolidate their workloads on a fewer number of instances, to help lower their total cost of ownership.

High Availability
M5 instances provide customers with high instance availability by utilizing non-disruptive live-update capabilities available through the Nitro system, a collection of AWS-built hardware offload and hardware security components that enable high performance, high availability, and improved security for critical applications.
Features
Improved compute performance
M5 instances are powered by 2.5 GHz Intel Xeon Scalable processors, and deliver up to 14% improvement in price/performance compared to M4 instances. M5 instances provide support for the new Intel Advanced Vector Extensions 512 (AVX-512) instruction set, offering up to 2x the FLOPS per core compared to the previous generation M4 instances.

High performance networking and storage
Next-generation Elastic Network Adapter (ENA) and NVM Express (NVMe) technology provide M5 instances with high throughput, low latency interfaces for networking and Amazon Elastic Block Store (Amazon EBS). M5 instances offer up to 25 Gbps of network bandwidth and up to 10 Gbps of dedicated bandwidth to Amazon EBS. M5 instances also feature significantly higher networking and Amazon EBS performance on smaller instance sizes with EBS burst capability.

POWERED BY the Nitro HYPERVISOR
M5 instances are powered by the Nitro system, a combination of dedicated hardware and lightweight hypervisor, which delivers practically all of the compute and memory resources of the host hardware to your instances.

Larger instance sizes
M5 instances introduce a new larger sized instance, m5.24xlarge, which provides 96 vCPU and 384 GiB of memory and 25 Gbps of network bandwidth. The greater density helps you consolidate your workloads to run more cost-effectively in the AWS Cloud.

Product Details
| Model | vCPU | Memory (GiB) | Storage | EBS Bandwidth |
| --- | --- | --- | --- | --- |
| m5.large | 2 | 8 | EBS Optimized | Up to 2,120 Mbps |
| m5.xlarge | 4 | 16 | EBS Optimized | Up to 2,120 Mbps |
| m5.2xlarge | 8 | 32 | EBS Optimized | Up to 2,120 Mbps |
| m5.4xlarge | 16 | 64 | EBS Optimized | 2,210 Mbps |
| m5.12xlarge | 48 | 192 | EBS Optimized | 5,000 Mbps |
| m5.24xlarge | 96 | 384 | EBS Optimized | 10,000 Mbps |
Get started with AWS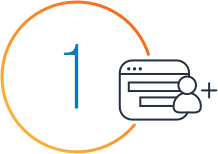 Sign up for an AWS account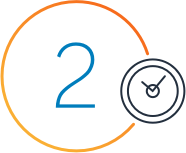 Learn with 10-minute tutorials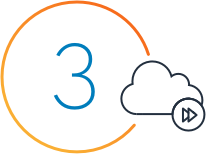 Begin building with step-by-step guides to help you launch your
AWS project
.