More and more businesses are using Amazon EC2 Spot instances to run and scale their infrastructure cost-effectively. Here are some examples of how customers have achieved business agility, cost savings, and scale with EC2 Spot instances.
AdRoll
AdRoll is a global leader in ad retargeting, providing cross-platform reach across large display inventory sources and tools to enable personalized ad campaigns. AdRoll chose to run their business with Amazon EC2, S3, and DynamoDB, because of low latency, guaranteed throughput, and the ability to scale quickly. Additionally, they use Spot for variable capacity, allowing them to run workloads more quickly and efficiently at a lower cost.
AOL
Learn how web portal and online service provider, AOL, runs Big Data workloads using Amazon EC2 Spot.
BloomReach
BloomReach built a personalized discovery platform with applications for search, content marketing, and merchandizing. They launch up to 2,000 Amazon EMR clusters and run 6,000 Hadoop jobs every day. With Spot and Amazon EMR, they have increased efficiency while reducing costs.
Inneractive
Inneractive has based its entire ad exchange infrastructure on Amazon Web Services (AWS) since 2010. It currently operates three fleets of Amazon Elastic Compute Cloud (Amazon EC2) instances to ensure it is always running as cost-effectively as possible. For base capacity, Aviv and his team have up to 100 Amazon EC2 Reserved instances. Inneractive saves money by paying in advance for instances that exist for one to three years, rather than paying the on-demand price. The company's next, and largest, fleet of Amazon EC2 instances is made up of around 800 Spot instances. This tier provides the best cost-performance. The prices of Spot instances fluctuate according to demand.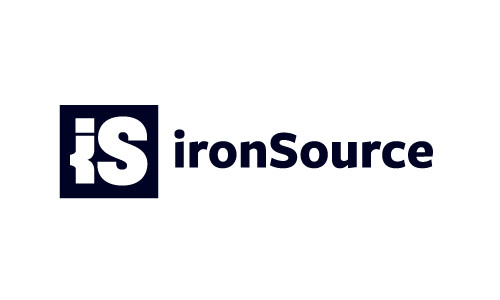 ironSource
With over 800 million users, ironSource leverages Spot to scale their production environment quickly while saving up to 80%. ironSource powers their big data solution, ironsource Atom, with EC2 Spot so they can reliably handle any amount of data while reducing costs by tens of thousands of dollars.
Lotame
"Analytics is at the core of Lotame platform which helps our customers to maximize the value of data. We use Spot instances to run large-scale Big Data Analytics workloads. The new EC2 Spot Instances pricing model makes it even easier for us to acquire Spot capacity at predictable prices, giving us more confidence in the savings and stability we can get by moving additional workloads to Spot Instances."
Mapbox
Learn how Mapbox combined the right architecture, Amazon EC2 Spot instances and some creative orchestration, to run their application with extremely low COGS.

Moovit
Learn how puclic transit app, Moovit, uses Amazon EC2 Spot instances to accelerate data processing and save costs.
Pinsight Media
Pinsight Media is a mobile data and insights company based in Kansas City, Missouri. Each day, Pinsight gathers and processes more than 80 terabytes of anonymized location signals, packet layer data, and other kinds of mobile-carrier signal data. To keep costs manageable, Pinsight configured its Amazon EMR pipelines to use Amazon EC2 Spot instances.
Quantcast
"As we roll out more infrastructure to AWS, Amazon EC2 Spot instances are helping us control costs and scale our systems to meet demand." - Leah Blank, Senior Systems Engineer, Quantcast
RedViolet
Using Amazon EC2 Spot instances, red violet can access spare compute capacity available in the AWS Cloud at steep discounts. Using Amazon EC2 Spot instances reduces red violet's compute costs between 50 and 70 percent compared to using on-demand instances. This empowers red violet to increase compute capacity without increasing its budget.
TellApart
TellApart's big data platform enables retailers to unlock the power of their customer data. They use Amazon Elastic MapReduce to bring up Hadoop clusters to batch process log data, and have reduced costs by 75% by using Spot Instances.
Zillow
"...we are beating the 3 year reserved hourly rate, plus we are only utilizing nodes when needed. These Spot instances are not on 24/7 so we are saving significant amounts of money by only using machines when we need them. In short, we like Auto Scaling with EMR and Spot instances!"
-Brian Filppu, Director Business Intelligence, Zillow
SalesForce
Salesforce DMP leverages the Amazon EMR infrastructure using Amazon EC2 Spot instances to gain access to compute functionality at reduced costs.

Basware
"Spot instances have been fantastic for our need at Basware. They enable us to run a world class CI infrastructure with hundreds of Windows based EC2 instances at a great price. Saving us upwards of 60% against the on demand cost"

- Alistair Gilbert, Director of DevOps, Basware

Lyft
Lyft is a San Francisco-based ridesharing company that is on Fortune magazine's "Unicorn" list of hot startups, with a valuation of $5.5 billion. By using AWS Spot instances, Lyft saves up to 90% percent a month simply by changing four lines of code.
RevContent
"We use Spot instances to run our Jenkins code deployments and production web server workloads. The new EC2 Spot Instances pricing model makes it even easier for us to acquire Spot capacity at predictable prices, giving us more confidence in the savings and stability we can get by moving additional workloads to Spot Instances."
Barnstorm VFX
Barnstorm VFX is a boutique visual effects house specializing in high quality digital effects, design, and production. They have been the primary visual effects studio for the Amazon Prime Original Series Man in the High Castle (seasons 2 and 3), and have also worked on CBS' Strange Angel. Barnstorm started using AWS Thinkbox Deadline in 2014, and began rendering on the cloud with Amazon EC2 Spot instances in 2017. "Currently we use Deadline to manage all of our in-house renders. We utilize Spot instances to be able to render projects our internal farm can't handle such as large scale 3D projects." "Using AWS to scale our rendering pipeline has allowed us to complete heavy creative 3D projects like Man in the High Castle and Strange Angel. It has also allowed us to have a smoother iterative process. From an artistic standpoint artists are able to render up to 10x as many iterations when EC2 Spot is implemented."
– Erik Nelson, Head of Technology, Barnstorm VFX

FuseFX
FuseFX is an award-winning visual effects (VFX) studio that specializes in content creation for television, film, commercials, games, and special venues. FuseFX uses Thinkbox Deadline and Amazon EC2 Spot Instances to render its scenes, enabling it to meet project deadlines. Thinkbox Deadline is a render management solution that integrates with the AWS Portal, enabling VFX studios to take advantage of the reduced rendering cost available via Amazon EC2 Spot Instances. "Using Spot Instances gives us limitless capacity. We would not be able to make our delivery schedules without Deadline and Spot, and we no longer need to worry about having enough physical capacity for rendering. We can react on a moment's notice to our daily rendering needs. This allows us to be agile and efficient."
–Jason Fotter, CTO, FuseFX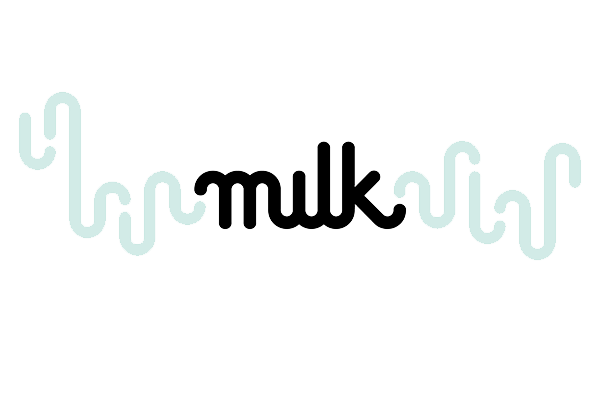 Milk Visual Effects
Milk is a London-based visual effects (VFX) company with extensive television and film credits, having won an Academy Award for Best Visual Effects Ex Machina as well as multiple BAFTA awards for Doctor Who and other projects. Milk was also tasked with creating massive, and compute-intensive, ocean simulations and stormy seas for the feature film Adrift (released in 2018, starring Shailene Woodley). "The scope of the VFX work for Adrift was easily 10 times bigger than anything we'd tackled previously, and it wasn't the only project we were working on. By using Deadline on AWS, our modest-sized team was easily able to generate a ton of work. The seemingly limitless capacity of AWS Thinkbox Deadline and Amazon EC2 Spot Instances made for more fluid iteration and better results."
– Dave Goodbourn, Head of Systems, Milk Visual Effects
Nexus Studios
Nexus Studios is an Oscar- and Emmy-nominated studio that specializes in animation, film, and interactive experiences. With locations in both London and Los Angeles, Nexus creates content that ranges from animated films to virtual reality. Nexus started using AWS Thinkbox Deadline and Amazon EC2 Spot Instances at the beginning of 2018. "We needed to greatly increase our render capacity quickly and easily without up-front costs associated with purchasing hardware. We looked at other cloud providers, however the tight integration between Deadline and AWS made the choice easy." "Using AWS allowed us to render jobs/projects that we otherwise would never have been able to render on our local render farm. We can now render basically any type of job, with any level of complexity needed."
– Ryan Cawthorne, Systems Engineer, Nexus Studios

Passion Pictures
Passion Pictures is an award-winning production, animation, and commercial studio, having won an Academy Award for Best Documentary Feature in 2000 for their work on One Day In September. In 2017 they started using AWS Thinkbox Deadline and Amazon EC2 Spot instances for rendering and haven't looked back, "We started using Deadline mid-2017, and starting implementing the use of EC2 Spot in November 2017. We now use EC2 Spot for 90% of our Compute." With offices in London, Barcelona, Paris, New York, and Melbourne, Passion Pictures continues to churn out critically-acclaimed work, including the Emmy Award-winning Netflix series Five Came Back. "AWS has helped us move towards a more OpEx business model, providing great flexibility with the machines available as well as the capacity. We are becoming a more agile business, and now we have the ability to grow without massive CapEx."
– Jason Nicholas, Head of CG, Passion Pictures
Scripps Networks
Scripps Networks Interactive is a mass-media company specializing in factual and lifestyle television brands such as HGTV, DIY Network, and Food Network. Scripps Networks Interactive reduced its CGI render time by 95 percent using a solution based on AWS Thinkbox Deadline. The company is using the AWS Portal in Thinkbox Deadline to manage and administer Amazon EC2 Spot Instances as CGI render nodes.
AutoDesk
AutoDesk is a software company that provides infrastructure for people who innovate. With 100 million people world-wide using AutoDesk, their customers rely on AutoDesk for compute intensive workloads to render 3D, realistic photos. AutoDesk turned to Spot to control costs and support the education community, so that their customers could save money for image rendering workloads, and even use these services for free.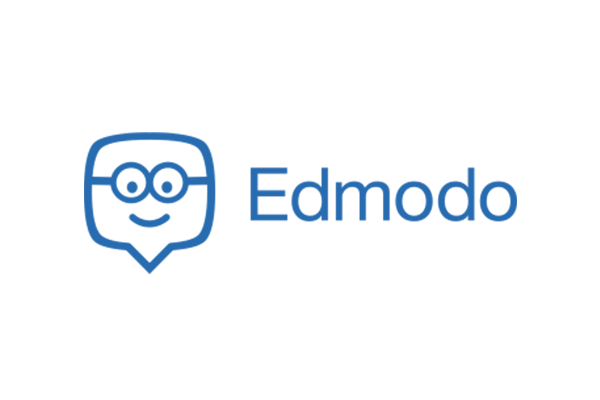 Edmodo
Learn how social learning platform, Edmodo, optimized it's infrastructure costs with Amazon EC2 Spot instances and On-Demand instances.
Gett
Gett is an Israeli-based startup that connects people with taxi drivers and runs its website and mobile app on several hundred Amazon Elastic Compute Cloud (Amazon EC2) instances. Gett chose to reduce some of its costs by taking advantage of Amazon EC2 Spot Instances. The company runs the Amazon Elastic MapReduce (EMR) service on Amazon EC2 Spot Instances to help them process huge amounts of data.