More and more businesses are using Amazon EC2 Spot instances to run and scale their infrastructure cost-effectively. Here are some examples of how customers have achieved business agility, cost savings, and scale with EC2 Spot instances.
Big Data & Analytics
NextRoll (formerly AdRoll)
NextRoll is a global leader in ad retargeting, providing cross-platform reach across large display inventory sources and tools to enable personalized ad campaigns. NextRoll chose to run their business with Amazon EC2, S3, and DynamoDB, because of low latency, guaranteed throughput, and the ability to scale quickly. Additionally, they use Spot for variable capacity, allowing them to run workloads more quickly and efficiently at a lower cost.
AOL
Learn how web portal and online service provider, AOL, runs Big Data workloads using Amazon EC2 Spot.
BloomReach
BloomReach built a personalized discovery platform with applications for search, content marketing, and merchandizing. They launch up to 2,000 Amazon EMR clusters and run 6,000 Hadoop jobs every day. With Spot and Amazon EMR, they have increased efficiency while reducing costs.
Inneractive
Inneractive has based its entire ad exchange infrastructure on Amazon Web Services (AWS) since 2010. It currently operates three fleets of Amazon Elastic Compute Cloud (Amazon EC2) instances to ensure it is always running as cost-effectively as possible. For base capacity, Aviv and his team have up to 100 Amazon EC2 Reserved instances. Inneractive saves money by paying in advance for instances that exist for one to three years, rather than paying the on-demand price. The company's next, and largest, fleet of Amazon EC2 instances is made up of around 800 Spot instances. This tier provides the best cost-performance. The prices of Spot instances fluctuate according to demand.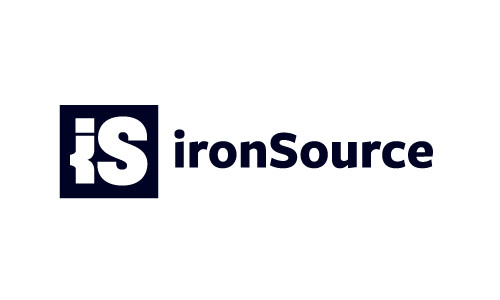 ironSource
With over 800 million users, ironSource leverages Spot to scale their production environment quickly while saving up to 80%. ironSource powers their big data solution, ironsource Atom, with EC2 Spot so they can reliably handle any amount of data while reducing costs by tens of thousands of dollars.
Lotame
"Analytics is at the core of Lotame platform which helps our customers to maximize the value of data. We use Spot instances to run large-scale Big Data Analytics workloads. The new EC2 Spot Instances pricing model makes it even easier for us to acquire Spot capacity at predictable prices, giving us more confidence in the savings and stability we can get by moving additional workloads to Spot Instances."
Mapbox
Learn how Mapbox combined the right architecture, Amazon EC2 Spot instances and some creative orchestration, to run their application with extremely low COGS.

Moovit
Learn how puclic transit app, Moovit, uses Amazon EC2 Spot instances to accelerate data processing and save costs.
Pinsight Media
Pinsight Media is a mobile data and insights company based in Kansas City, Missouri. Each day, Pinsight gathers and processes more than 80 terabytes of anonymized location signals, packet layer data, and other kinds of mobile-carrier signal data. To keep costs manageable, Pinsight configured its Amazon EMR pipelines to use Amazon EC2 Spot instances.
Quantcast
"As we roll out more infrastructure to AWS, Amazon EC2 Spot instances are helping us control costs and scale our systems to meet demand."
Leah Blank, Senior Systems Engineer - Quantcast
RedViolet
Using Amazon EC2 Spot instances, red violet can access spare compute capacity available in the AWS Cloud at steep discounts. Using Amazon EC2 Spot instances reduces red violet's compute costs between 50 and 70 percent compared to using on-demand instances. This empowers red violet to increase compute capacity without increasing its budget.
TellApart
TellApart's big data platform enables retailers to unlock the power of their customer data. They use Amazon Elastic MapReduce to bring up Hadoop clusters to batch process log data, and have reduced costs by 75% by using Spot Instances.
Zillow
"We are beating the 3 year reserved hourly rate, plus we are only utilizing nodes when needed. These Spot instances are not on 24/7 so we are saving significant amounts of money by only using machines when we need them. In short, we like Auto Scaling with EMR and Spot instances!"
Brian Filppu, Director Business Intelligence - Zillow
Cuebiq
Cuebiq is a leading mobility intelligence company providing clients and partners with a trusted, high-quality, and transparent currency to map and measure offline behavior. With Cuebiq's platform, clients can leverage location data based solutions to make more-informed business decisions. Cuebiq is at the forefront of industry privacy standards, follows a privacy compliant framework in its data collection, and was one of the very first location providers certified by leading privacy association, NAI.
"Amazon AWS allows us to push the boundaries of innovation through big data – We use Spot Instances under our EMR clusters, allowing us to scale our computing powers and infrastructure to better serve our customers while savings over our infrastructure costs."
Walter Ferrara, Chief Information Security Officer - Cuebiq

SalesForce
Salesforce DMP leverages the Amazon EMR infrastructure using Amazon EC2 Spot instances to gain access to compute functionality at reduced costs.


Spreaker
Spreaker is a universal podtech solution for independent podcasters, small publishers and large distributed teams to effortlessly manage their podcasts. Spreaker tools for podcast hosting, distribution and advertising provides a holistic solution, with different options to customize features in order to suit the needs of any podcast business. More than 80,000 podcasters worldwide are using technology created at Spreaker to host, distribute and monetize more than 200 millions unique monthly downloads.

"Amazon EC2 Spot Instances have been a key enabler to scale from a small startup to an international player in the podcast industry. In the early days, being able to run batch workloads with a 70% off vs On-demand allowed us to keep costs under control while growing our company. Spot Instances are now an essential part of our infrastructure for a variety of workloads, including Big Data analytics and web services with our IAB-Certified Podcast Measurement platform running on EMR, and our proprietary Dynamic Ad Insertion technology, leveraging Spot for delivering audio advertising into hundreds of millions of podcast downloads on a monthly basis."
Rocco Zanni, CTO - Spreaker

CI/CD & Testing
Basware
"Spot instances have been fantastic for our need at Basware. They enable us to run a world class CI infrastructure with hundreds of Windows based EC2 instances at a great price. Saving us upwards of 60% against the on demand cost."

Alistair Gilbert, Director of DevOps - Basware

Lyft
Lyft is a San Francisco-based ridesharing company that is on Fortune magazine's "Unicorn" list of hot startups, with a valuation of $5.5 billion. By using AWS Spot instances, Lyft saves up to 90% percent a month simply by changing four lines of code.
RevContent
"We use Spot instances to run our Jenkins code deployments and production web server workloads. The new EC2 Spot Instances pricing model makes it even easier for us to acquire Spot capacity at predictable prices, giving us more confidence in the savings and stability we can get by moving additional workloads to Spot Instances."
Containers
Practo
Practo is a platform that helps India's 8,000 doctors connect with three million patients across India. Get insights from Practo on scaling, cost reduction and log management when using containers using AWS services like EC2 Spot, Amazon SQS and third party software.
Walla
Israeli online news publisher, Walla, embraced transformation as they migrated to AWS. By leveraging ECS for containers with EC2 Spot Instances, along with a variety of AWS managed services, Walla is able to keep costs and operational overhead low.
DeliveryHero
Delivery Hero saves 70 percent on infrastructure for containerized Kubernetes workloads. The food delivery company transports 1 million food orders a week in 39 countries. Delivery Hero transitioned its Kubernetes clusters to run only on Amazon EC2 Spot Instances to take advantage of unused Amazon EC2 capacity at a discount.

YipitData
YipitData is the on-demand, 100+ person alternative data team for hundreds of the world's largest corporations and investment funds.
As YipitData pioneers alternative data for investment research, they use Spot Instances to optimize costs for running web scraping and batch workloads. Since 2015, the company has run over 1,000 instances monthly on Spot, and recently they shifted almost all of their workloads to ECS running on Spot. ECS on Spot Instances helped their infrastructure become more robust and cost-efficient.

"YipitData has been able to save 70% on EC2 instances for the past years, allowing the company to expand faster."
Hugo Lopes Tavares, Staff Engineer - YipitData

Audiense
Audiense is a pioneering Audience Intelligence platform, trusted by enterprise brands across the globe, that helps marketers and consumer researchers to be innovative and develop relevant audience-centric strategies. Through proprietary social consumer segmentation, Audiense provides insights on who your audience really is, and how to engage with them in the most meaningful way.
"Amazon EC2 Spot instances allow us to achieve the scale needed on Amazon ECS to continuously collect public information of more than a billion Twitter users, and compute insight reports for our customers based on Twitter users' relationships on Amazon EMR, processing the relationships between more than one billion users. We are able to scale compute dynamically to meet customer demand reaching peaks of over 1300 Spot instances to get over 5200 vCPU and 20TB RAM. By using Amazon EC2 Spot instances, we are able to access large scale compute resources to serve our business while saving 70% on compute costs compared to on-demand."
Alfredo Artiles (CTO & Co-founder) - Audiense


Telecoming
Telecoming develops technology to monetize digital services. To monitoring web and mobile applications using a real browser environment that renders like real devices, the Madrid-based company used Chrome Selenium on Amazon ECS on AWS Fargate. They recently decided to adopt Fargate Spot. Fargate Spot is a new capability on AWS Fargate that can run interruption tolerant Amazon ECS Tasks at up to a 70% discount off the Fargate price.
"We wanted to continue developing in local environments while optimizing our costs in infrastructure as we scale," said Adrián Gallegos, CTO at Telecoming "With Amazon ECS and AWS Fargate Spot, we launch about 30,000 tasks a day, measuring 70% savings compared to previously used AWS Fargate."

Snocko Technologies
"In the Online Gaming industry, the number of customers is changing rapidly and behavior are changing even faster. Snocko Technologies needed a system that provides flexibility of scale performance and nearly 100% reliability.

With the strong collaboration with AWS, Snocko Technologies are extremely satisfied with the reliability and security of the ecosystem that AWS provides. We use the tools that are available at AWS to create better working experiences for our infrastructure team, satisfying us with both performances, and scale at a very cost-efficient price. This helps us stabilize our company's future growth.
We use Amazon Elastic Kubernetes Service (EKS), particularly the Managed Node Group for Spot instance reduce our overall compute costs by 70% while maintaining the same performance and reliability without little to no management overhead."

High Performance Computing
Image & Media Rendering
Barnstorm VFX
Barnstorm VFX is a boutique visual effects house specializing in high quality digital effects, design, and production. They have been the primary visual effects studio for the Amazon Prime Original Series Man in the High Castle (seasons 2 and 3), and have also worked on CBS' Strange Angel. Barnstorm started using AWS Thinkbox Deadline in 2014, and began rendering on the cloud with Amazon EC2 Spot instances in 2017.
"Currently we use Deadline to manage all of our in-house renders. We utilize Spot instances to be able to render projects our internal farm can't handle such as large scale 3D projects. Using AWS to scale our rendering pipeline has allowed us to complete heavy creative 3D projects like Man in the High Castle and Strange Angel. It has also allowed us to have a smoother iterative process. From an artistic standpoint artists are able to render up to 10x as many iterations when EC2 Spot is implemented."
Erik Nelson, Head of Technology - Barnstorm VFX

Bru Textiles
"Bru Textiles with Twinbru is setting a new industry standard for digital fabrics and growing each month in EC2 usage and cost. With Spot Instances, Twinbru has run up to 2,000 render nodes simultaneously, compared to a maximum of 15 simultaneous render nodes on their on-premise resources. Since migrating to AWS, Twinbru has run a total of 700,000 renders."

Koen Verwimp – Bru Textiles Lead Software Engineer
FuseFX
FuseFX is an award-winning visual effects (VFX) studio that specializes in content creation for television, film, commercials, games, and special venues. FuseFX uses Thinkbox Deadline and Amazon EC2 Spot Instances to render its scenes, enabling it to meet project deadlines. Thinkbox Deadline is a render management solution that integrates with the AWS Portal, enabling VFX studios to take advantage of the reduced rendering cost available via Amazon EC2 Spot Instances.
"Using Spot Instances gives us limitless capacity. We would not be able to make our delivery schedules without Deadline and Spot, and we no longer need to worry about having enough physical capacity for rendering. We can react on a moment's notice to our daily rendering needs. This allows us to be agile and efficient."
Jason Fotter, CTO - FuseFX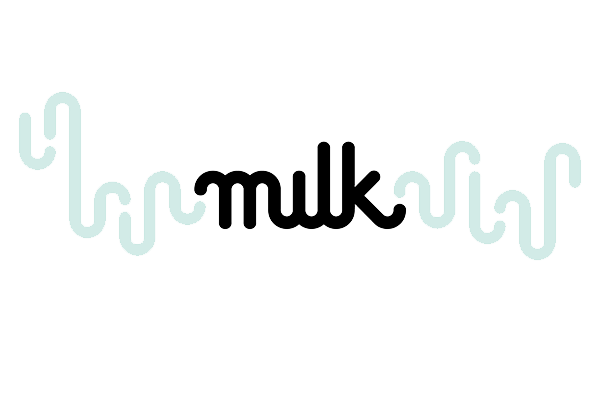 Milk Visual Effects
Milk is a London-based visual effects (VFX) company with extensive television and film credits, having won an Academy Award for Best Visual Effects Ex Machina as well as multiple BAFTA awards for Doctor Who and other projects. Milk was also tasked with creating massive, and compute-intensive, ocean simulations and stormy seas for the feature film Adrift (released in 2018, starring Shailene Woodley).
"The scope of the VFX work for Adrift was easily 10 times bigger than anything we'd tackled previously, and it wasn't the only project we were working on. By using Deadline on AWS, our modest-sized team was easily able to generate a ton of work. The seemingly limitless capacity of AWS Thinkbox Deadline and Amazon EC2 Spot Instances made for more fluid iteration and better results."
Dave Goodbourn, Head of Systems - Milk Visual Effects
Nexus Studios
Nexus Studios is an Oscar- and Emmy-nominated studio that specializes in animation, film, and interactive experiences. With locations in both London and Los Angeles, Nexus creates content that ranges from animated films to virtual reality. Nexus started using AWS Thinkbox Deadline and Amazon EC2 Spot Instances at the beginning of 2018.
"We needed to greatly increase our render capacity quickly and easily without up-front costs associated with purchasing hardware. We looked at other cloud providers, however the tight integration between Deadline and AWS made the choice easy. Using AWS allowed us to render jobs/projects that we otherwise would never have been able to render on our local render farm. We can now render basically any type of job, with any level of complexity needed."
Ryan Cawthorne, Systems Engineer - Nexus Studios

Passion Pictures
Passion Pictures is an award-winning production, animation, and commercial studio, having won an Academy Award for Best Documentary Feature in 2000 for their work on One Day In September. In 2017 they started using AWS Thinkbox Deadline and Amazon EC2 Spot instances for rendering and haven't looked back. With offices in London, Barcelona, Paris, New York, and Melbourne, Passion Pictures continues to churn out critically-acclaimed work, including the Emmy Award-winning Netflix series Five Came Back.
"We started using Deadline mid-2017, and starting implementing the use of EC2 Spot in November 2017. We now use EC2 Spot for 90% of our Compute. AWS has helped us move towards a more OpEx business model, providing great flexibility with the machines available as well as the capacity. We are becoming a more agile business, and now we have the ability to grow without massive CapEx."
Jason Nicholas, Head of CG - Passion Pictures
Scripps Networks
Scripps Networks Interactive is a mass-media company specializing in factual and lifestyle television brands such as HGTV, DIY Network, and Food Network. Scripps Networks Interactive reduced its CGI render time by 95 percent using a solution based on AWS Thinkbox Deadline. The company is using the AWS Portal in Thinkbox Deadline to manage and administer Amazon EC2 Spot Instances as CGI render nodes.
AutoDesk
AutoDesk is a software company that provides infrastructure for people who innovate. With 100 million people world-wide using AutoDesk, their customers rely on AutoDesk for compute intensive workloads to render 3D, realistic photos. AutoDesk turned to Spot to control costs and support the education community, so that their customers could save money for image rendering workloads, and even use these services for free.
Web Applications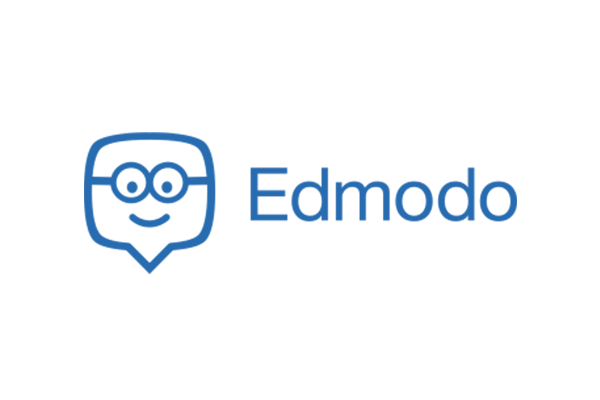 Edmodo
Learn how social learning platform, Edmodo, optimized it's infrastructure costs with Amazon EC2 Spot instances and On-Demand instances.
Gett
Gett is an Israeli-based startup that connects people with taxi drivers and runs its website and mobile app on several hundred Amazon Elastic Compute Cloud (Amazon EC2) instances. Gett chose to reduce some of its costs by taking advantage of Amazon EC2 Spot Instances. The company runs the Amazon Elastic MapReduce (EMR) service on Amazon EC2 Spot Instances to help them process huge amounts of data.
Smadex
Smadex is the mobile-first programmatic advertising platform of Entravision, an international media company specialized in omnichannel advertising solutions. As a Demand-side-platform, Smadex provides advertisers with access to a wide and high-quality media inventory and ad-exchanges. In order to bid efficiently, their Real-Time Bidding platform decides in less than 100 ms if they want to place a bid and the price of that bid.
"By using Amazon EC2 Spot Instances across multiple AWS regions we are able to handle billions of transactions for ads in less than 100 ms, dynamically scaling our infrastructure based on advertisers demand while saving consistently over 70% of our infrastructure costs. We also use Amazon EC2 Spot Instances to power a set of different Amazon EMR clusters used to process hundreds of TBs of data in real time allowing us to train our decision algorithms and providing our clients a high level of transparency based on our real time analytics dashboards."
Lucas Ceballos, CTO - Smadex

Dingus
Dingus offers an integral solution for the management and contracting of hotel reservations to more than 1000 hotels in 25 countries and 52 destinations, through a 360 platform that speed up the commercialisation and distribution of consulting services, with over 500 integrations with tourism operator around de world, ensuring a wide distribution capacity with the highest efficiency.
"At Dingus we maintain more than 20,000 active concurrent connections, for the exchange of information between our clients and their sales channels. All this means managing a daily processing load of several billion calculations, generated by more than 200 million price and booking update transactions that translate into the management of over 20,000 bookings per day. By using Spot Instances in the Auto Scaling Groups that process these calculations, we have reached a sustained saving of close to 70%, with the same level of performance and efficiency that we had before with the On-Demand instances."

Machine Learning
Dynamic AI56
Dynamic AI56 has been using Amazon Web Services (AWS) infrastructure since 2015. Flexible hardware configurations of instances in Amazon Elastic Compute Cloud (Amazon EC2) enable the company to run research and system evolution workloads on-demand. A few ultra high-memory machines are used for coordination, data distribution, and preparation while actual workloads run on a dynamically allocated fleet of up to 400 Spot Instances across multiple US Regions. Dynamic AI56 diversifies Spot Instances across different instance types and different AWS Regions to align with the varying nature of the intense compute workload they run.
"Spot Instances provide the best balance of cost and performance to run what would otherwise be an expensive instance configurations with high CPU, GPU, RAM or all of the above which are required to train its AI/ML models. Dynamic AI56 was able to save 75% Instance cost by using Spot."
- Ievgen Sliusar, Chief of Infrastructure

Keen Eye
Keen Eye develops an image-centric platform for pathologists and translational scientists. Keen Eye needed to migrate its AI-ML platform from an outdated hosting platform to a Health Data certified cloud with performant GPUs, in order to scale up, increase the performance of their algorithms, while optimizing the infrastructure costs. The company starting running Kubernetes managed cluster EKS and Auto-Scaling groups to spin on and off EC2 Spot GPU instances used for the data model inference.
"By using ASG and EC2 Spot GPU instances to train and run our data models on our EKS Kubernetes Cluster, the total cost of our infrastructure was divided by 2."
– Florian Grignon, Head of Infrastructure

Sinergise
Sinergise is a GIS company building large turn-key geospatial systems in the fields of cloud GIS, agriculture, and real-estate administration. In 2016 Sinergise established satellite imagery processing engine in the cloud, Sentinel Hub, which now powers several hundreds of earth observation applications around the world and processes more than quarter of a billion requests per month, crunching more than quadrillion satellite imagery pixels. The Sinergise team uses the machine learning on AWS to tackle the problem of cloud detection, the most crucial step during the pre-processing of optical satellite images.
"s2cloudless is a machine learning algorithm for computing cloud masks on Sentinel-2 imagery. It has become one of the state-of-the-art algorithms for cloud detection and it has been downloaded over 84,000 times and is used in dozens of Earth Observation applications. The scale and performance of Amazon EC2, coupled with petabytes of data staged for analysis in Amazon Simple Storage Service (Amazon S3), allowed us to scale our compute capacity to run our machine learning algorithms and churn through 13 million scenes at peak processing rate of 780 scenes per second. Overall, it took us only 9.5 hours to process 130 Bn km² of cloud masks. We use EC2 Spot whenever we can to keep our costs down. We were able to save up to 70% of on-demand costs. Spot instances automatically pause and resume our work around interruptions, so our applications can start right where they left off."
– Grega Milcinski, CEO of Sinergise