Unmasking Your Organization's Data Problem
Using artificial intelligence and machine learning to harness the power of your organization's data

With artificial intelligence and machine learning capabilities starting to come to fruition, it's more important than ever for enterprises to get a better handle on the data they have, and harness its power and become a data-driven organization. In this ebook, learn how data issues can be masked in different ways, and get practical first steps you that can take to address your organization's big data problem.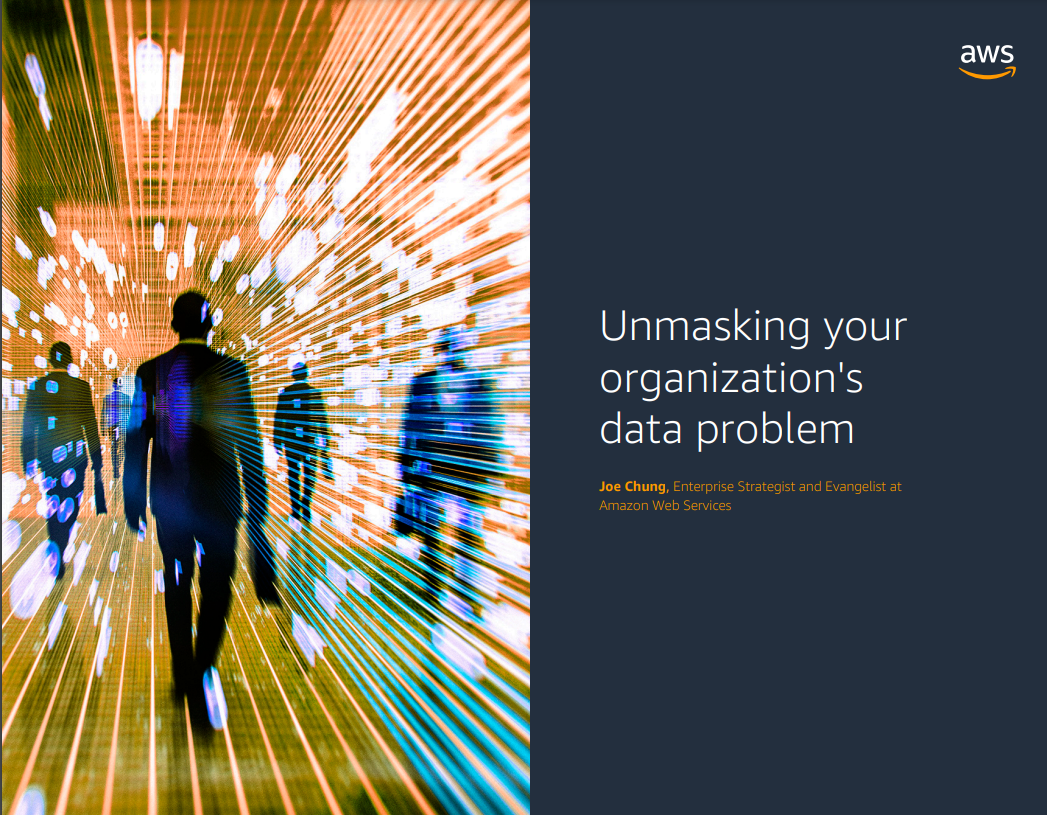 Modern analytics platforms enable critical business insight in the following ways:
Providing access to any data you want, even disparate types of information

Being responsive to change in upstream data sources

Giving you interactive insights where and how you want them

Embedding intelligence to drive new outcomes not previously possible

Download the ebook to identify the big data problems in your organization, and how AI/ML analytics platforms help you overcome them.


The speed at which data is available dictates the speed at which decisions can be made."