Our Partners
AWS Managed Services works with AWS Partner Network (APN) Partners to help operate AWS on behalf of customers providing a secure and compliant Landing Zone, a proven enterprise operating model, day-to-day infrastructure management, security control, compliance control and cost optimization. This enables customers to migrate to AWS at scale more quickly, reduce their operating costs, improve security and compliance and focus on their differentiating business priorities. The below APN Consulting Partners have completed required training, and can help customers onboard to AWS Managed Services. In addition, these AWS Partners have experience with ITSM integration, application migration, and application operations.

Following is a list of partners trained on AWS Managed Services.
2nd Watch
2nd Watch is an AWS Partner Network Premier Partner, audited MSP, and cloud-native services company providing professional and managed services to mid-large enterprises. They have been an early adopter in enabling clients to leverage AWS Managed Services. From initial buildout, onboarding and continual optimization, 2nd Watch can assist in any phase of implementation. 2nd Watch has helped customers accelerate AMS adoption by providing consulting for onboarding and integrating workloads into an AMS-compliant Landing Zone and migrating those workloads to production environments. 2nd Watch has AWS competencies in DevOps, Financial Services, Microsoft Workloads, and Migration.
Accenture
Accenture solves their clients' toughest challenges by providing unmatched services in strategy, consulting, digital, technology and operations. They partner with more than three-quarters of the Fortune Global 500, driving innovation to improve the way the world works and lives. With expertise across more than 40 industries and all business functions, Accenture delivers transformational outcomes for a demanding new digital world. Uniting all the resources, technical expertise and industry knowledge of Accenture and AWS, and delivering it to your organization through a single point of contact, they accelerate realization of business value through cloud adoption. Uniquely, Accenture can support you end-to-end – from strategy ideation, to migration, operation and run. Two world leaders, one goal: your success in the cloud.
CloudComrade
Cloud comrade is an AWS Premier Partner, audited MSP, SAP competency, and cloud-native services company providing professional and managed services to mid-large enterprises. With their Well Architected Framework competency they have been helping customers by using the most cost-effective resources, which can have a significant and positive economic impact. They are the first partner in South East Asia to adopt AWS Managed Services. Cloud Comrade competency and practices include Cloud Migration Services, SAP Migration and Managed Services, Cloud Compliance and Security Managed Services and Cloud Services for AWS Public Sector.

Contino
Contino are experienced and referenceable experts in DevOps and cloud, transforming people, processes and technology to enable the rapid digital transformation that success demands in today's accelerating marketplace. Large organizations across the globe continue to accelerate their shift to consumption of hyperscale cloud platforms such as AWS due to the increased speed, lower cost, and high level of innovation that comes with their platform. Contino understands that for many of their customers this is a journey and they often require a heightened level of support for their AWS infrastructure for workloads that are yet to move into a cloud native architecture. Through their Cloud Platform, Migration, and DevOps capabilities Contino supports customers migrating suitable workloads into AWS Managed Services through their engagement as an Amazon Professional Services partner.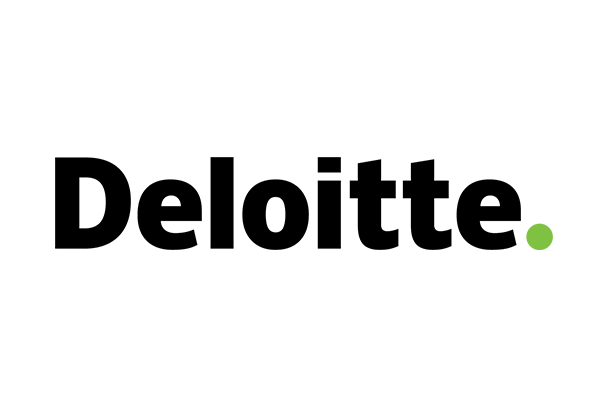 Deloitte
Deloitte is one of the largest professional services firms in the world and a leader in digital transformation strategy. Through a network of more than 244,000 professionals, industry specialists, and an ecosystem of alliances, Deloitte assists clients in turning complex business issues into opportunities for growth. Their market-leading teams help organizations transform in the digital era. Leveraging Deloitte's deep industry experience and the leading-edge capabilities of AWS, they guide you through your cloud journey step-by-step. From enhancing your infrastructure and quickly migrating legacy apps to launching new cloud native apps and scaling as your needs evolve, Deloitte can help you solve key technology and business challenges that lead to return on investment.
ECS
ECS is an UK based AWS Managed Services (AMS) partner. ECS is focused on helping enterprise businesses digitally transform and adapt through agile ways of working and cloud technologies to remain relevant and drive more meaningful innovation. For over ten years, ECS has been bringing a wealth of experience, scale, and proven capability to design, plan, and implement optimum AWS solutions. ECS works with some of the biggest and most heavily regulated businesses, particularly financial services, to transform their business using IT. Their expertise ranges from Amazon Connect, DevOps, ITSM, and AMS migrations and on-boarding services.
InterVision
InterVision is a leading strategic service provider (SSP) that assists IT leaders in solving the most crucial challenges they face by solving for the right technology, deployed on the right premise, and manged through the right model to fit their unique demands and long-term goals. With a 25-year history and a broad range of innovative solutions for cloud transformation and data center, IT resiliency, modern communications and advanced data analytics, InterVision assures customers of both vision and capability. AWS Managed Services (AMS) by InterVision is a fully managed service that accelerates cloud adoption and offloads operational burdens in a cost-effective monthly consumption model. Built on the foundation of Amazon Web Service's AMS offering, this service provides security and operational standards driven by AWS best practices. InterVision has integrated its decade-long cloud migration and management experience into AMS to deliver clients a comprehensive approach to cloud adoption.

Lemongrass
Lemongrass is an SAP-to-AWS professional and managed services firm, and the first partner to launch an integrated SAP® offer with AWS Managed Services. They have operations in all geographies, and specialize in the implementation, migration, operation, innovation, and automation of SAP on AWS. Lemongrass provides a differentiated approach to running SAP on AWS that fully considers a customer's long-term strategic plans to deliver superior, highly-automated Managed Services, along with accelerated growth and profitability through robust, reusable migration pattern assets. They are an AWS Partner Network Premier Consulting Partner, an AWS accredited Managed Service Provider, and the second company globally to achieve the AWS SAP Competency status.

Onica
Onica is an exclusive all-in AWS Partner Network (APN) Premier Consulting Partner helping companies automate, innovate, and maximize the power of their data on the AWS Cloud. Their practices and capabilities include: advisory, migrations, security, big data, AI/ML, containerization, and serverless development. Onica has identified varying maturity models and customer needs for applications and services hosted on AWS. With AWS Managed Services (AMS) capabilities and service inclusion rising, Onica is making the strategic investment and commitment to support AMS growth and customer adoption. Through initial Landing Zone implementation and identification of short term and long term customer business and technology needs, Onica will work with AMS to offer their support and innovative delivery efforts to advance customer teams and workloads. Onica believes that the combination of its Professional Services team and AMS' infrastructure operational management, they will service the complete spectrum of customer needs, giving them the ultimate cloud experience.
Sirius Computer Solutions
Sirius Computer Solutions is a national integrator of technology-based business solutions including IT strategy, security, digital transformation, cloud, and managed services. As an AWS Advanced Consulting Partner with over 100 Certified AWS Engineers, Sirius is dedicated to helping organizations develop a successful and cohesive cloud strategy that will support innovation, accelerate business results, and deliver a competitive advantage. By leveraging its extensive cloud, managed, and professional services experience—along with the proven cloud management and operational excellence of AWS Managed Services (AMS)—Sirius Cloud Managed Services Powered by AMS offers clients an integrated, optimized capability for executing cloud transitions, accelerating migrations, reducing capital and operational costs, improving security and compliance, and reducing risk with unprecedented speed and reliability. Sirius helps accelerate cloud adoption by providing customers with Flexible AWS Engineering as a Service, where they can add AWS skills at virtually any point within a project for enhanced flexibility and adaptability.

Slalom
Slalom is a modern consulting firm focused on strategy, technology, and business transformation. In 29 markets across the U.S., U.K., and Canada, Slalom's teams have autonomy to move fast and do what's right. They're backed by regional innovation hubs, a global culture of collaboration, and partnerships with the world's top technology providers.​​​​​
tecRacer
tecRacer, an AWS MSP Partner and AWS Managed Services (AMS) Reselling Partner, offers consulting & training services from a single source — across the entire cloud lifecycle, seamlessly integrated — from strategy to implementation through to operations. The owner-managed company's strategy is to focus on AWS with 160+ AWS certifications, 46+ AWS Professional certifications, and was awarded the AWS Consulting Partner of the Year award at the 2019 AWS Partner Summit. Their 120+ employees have trained 7,500+ people on AWS, and successfully implemented 250+ AWS consulting projects. As an AMS Partner, we help customers by providing secure, AMS compliant landing zones, and reliable enterprise operating models. We enable our customers to migrate to AMS, thus they can scale more quickly at lower operating costs, with improved security and compliance.