Our Partners
AWS Managed Services works with AWS Partner Network (APN) Partners to help operate AWS on behalf of customers providing a secure and compliant Landing Zone, a proven enterprise operating model, day-to-day infrastructure management, security control, compliance control and cost optimization. This enables customers to migrate to AWS at scale more quickly, reduce their operating costs, improve security and compliance and focus on their differentiating business priorities. The below APN Consulting Partners have completed required training, and can help customers onboard to AWS Managed Services. In addition, these APN Partners have experience with ITSM integration, application migration, and application operations.

Following is a list of partners trained on AWS Managed Services.
2nd Watch
2nd Watch is an AWS Partner Network Premier Partner, audited MSP, and cloud-native services company providing professional and managed services to mid-large enterprises.
2nd Watch has been an early adopter in enabling clients to leverage AMS. From initial buildout, onboarding and continual optimization, 2nd Watch can assist in any phase of implementation. 2nd Watch has helped customers accelerate AMS adoption by providing consulting for onboarding and integrating workloads into an AMS-compliant Landing Zone and migrating those workloads to production environments.
Accenture
Accenture solves our clients' toughest challenges by providing unmatched services in strategy, consulting, digital, technology and operations.
We partner with more than three-quarters of the Fortune Global 500, driving innovation to improve the way the world works and lives. With expertise across more than 40 industries and all business functions, we deliver transformational outcomes for a demanding new digital world. Uniting all the resources, technical expertise and industry knowledge of Accenture and AWS, and delivering it to your organization through a single point of contact, we accelerate realization of business value through cloud adoption. Uniquely, we can support you end-to-end – from strategy ideation, to migration, operation and run. Two world leaders, one goal: your success in the cloud.
Contino
Contino are experienced and referenceable experts in DevOps and cloud, transforming people, processes and technology to enable the rapid digital transformation that success demands in today's accelerating marketplace.
Large organizations across the globe continue to accelerate their shift to consumption of hyperscale cloud platforms such as AWS due to the increased speed, lower cost and high level of innovation that comes with their platform. Contino understands that for many of our customers this is a journey and they often require a heightened level of support for their AWS infrastructure for workloads that are yet to move into a cloud native architecture. Through our Cloud Platform, Migration and DevOps capabilities Contino supports customers migrating suitable workloads into AWS Managed Services through our engagement as an Amazon Professional Services partner.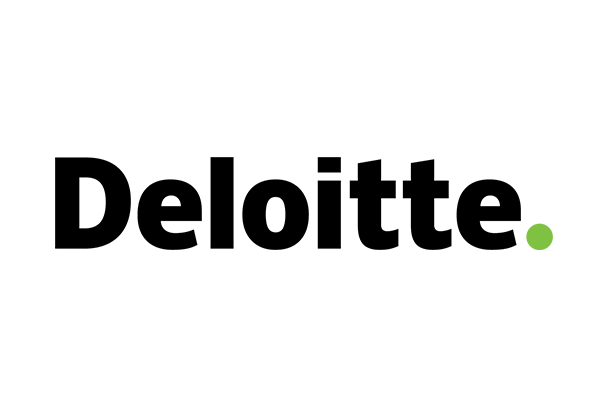 Deloitte
Deloitte provides industry-leading audit, consulting, tax and advisory services to many of the world's most admired brands, including nearly 90 percent of the Fortune 500 and more than 5,000 private and middle market companies.
Our people work across the industry sectors that drive and shape today's marketplace to make an impact that matters—delivering measurable and lasting results that help reinforce public trust in our capital markets, inspire clients to see challenges as opportunities to transform and thrive, and help lead the way toward a stronger economy and a healthy society. Leveraging Deloitte's deep industry experience and the leading-edge capabilities of AWS, we can guide you through your cloud journey step-by-step. From enhancing your infrastructure and quickly migrating legacy apps to launching new cloud native apps and scaling as your needs evolve, we can help you solve key technology and business challenges that lead to return on investment.
JHC Technology
JHC Technology is a preferred cloud solution provider for Federal, State, and Local Governments. We are an Amazon Web Services (AWS) Premier Consulting Partner and launch partner for the AWS Public Sector Partner Program, the AWS Government Competency and the GovCloud Skill Partner Program. JHC Technology has proven experience architecting and delivering cloud solutions on AWS Commercial Regions and AWS GovCloud. JHC Technology has been called upon by AWS to provide informational use case presentations to Federal Government agencies, AWS Sales representatives, and AWS Solution Architects.
JHC Technology leverages AWS to provide a managed infrastructure platform capable of hosting large-scale services, applications, and data. JHC Technology brings together the key components for a single unified Next-Generation MSP platform built on AWS. JHC Technology integrates, monitors, and maintains your workloads and data using future-proofed technologies built on robust AWS cloud infrastructure.
logicworks
Logicworks is an AWS Partner Network Premier Consulting Partner with deep expertise helping organizations migrate and manage compliant workloads on AWS.
Logicworks offers a team of highly skilled, AWS certified engineers to help automate and operate your AWS environment. We'll become an extension of your team, providing expert 24x7x365 coverage including, patching, backups, disaster recovery, database management, and more, so you can focus on your core business.
Onica
Onica is an exclusive all-in AWS Partner Network (APN) Premier Consulting Partner helping companies automate, innovate, and maximize the power of their data on the AWS Cloud. Onica's practices and capabilities include: advisory, migrations, security, big data, AI/ML, containerization, and serverless development.
Onica has identified varying maturity models and customer needs for applications and services hosted on AWS. With AWS Managed Services (AMS) capabilities and service inclusion rising, Onica is making the strategic investment and commitment to support AMS growth and customer adoption. Through initial Landing Zone implementation and identification of short term and long term customer business and technology needs, Onica will work with AMS to offer their support and innovative delivery efforts to advance customer teams and workloads. Onica believes that the combination of its Professional Services team and AMS' infrastructure operational management, they will service the complete spectrum of customer needs, giving them the ultimate cloud experience.
Sourced
Sourced helps the largest, most security-conscious enterprises, migrate and manage their cloud infrastructure at scale.
At Sourced, we have a proven track-record of transforming traditional data centre-focused businesses into innovation-driven cloud-based enterprises. By leveraging AMS, Sourced have empowered a number of large enterprises with the freedom to focus on transformation, rapid migration and innovation, without the burden of running large operational teams.